Invoice payment option
You can allow an invoice to be used as a payment method for selling your tickets. Using the invoice option during purchase will send bank, wire or e-check details through the attached invoice.
How can I enable the Invoice payment tool?
To enable the invoice payment option tool, open your event, got to Settings > Tools > Edit.
Scroll down to the bottom of the page and tick the check box which reads Allows Invoice.

Also, while in the tools, make sure the Ticket Requirement tool is set to Yes.
How can I configure invoice settings?
Next you need to configure your invoice information. Go to Marketing > Tickets > Payments and click on the Payment Settings tab in the top left corner.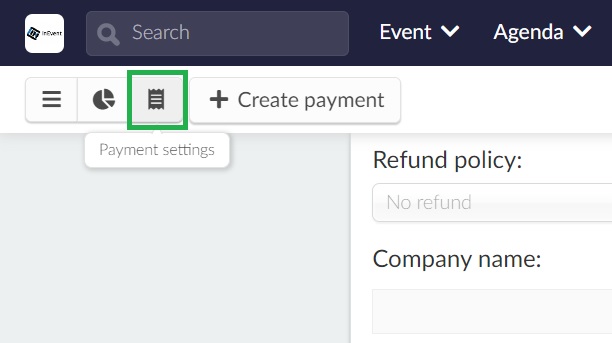 Fill out the information you would like to be displayed on your invoice.
How does the invoice option work?
Once you have enabled the Invoice option and configured your company information on the invoice, the attendees will have the option to pay via invoice on the ticketing form.
The attendee will first choose the ticket they wish to purchase, they will select Next step. Then they will choose the Invoice option.
They will enter the information of:
Company name
Company registration number
Address
Then select Next step.
They will review the information they entered and have the option to edit if they wish, when reviewed they can select Place order.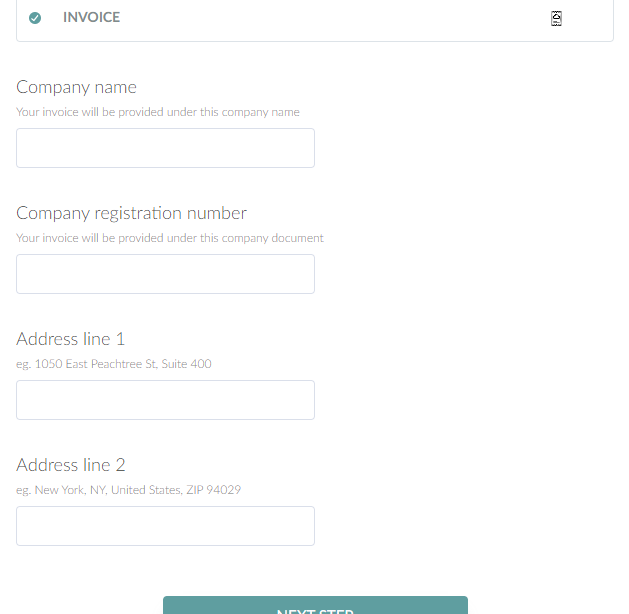 The attendee will then receive the following confirmation page, where they can download the invoice and view their tickets. They will also receive an email with the invoice attached.

The invoice will contain your own company logo and information, here is an example: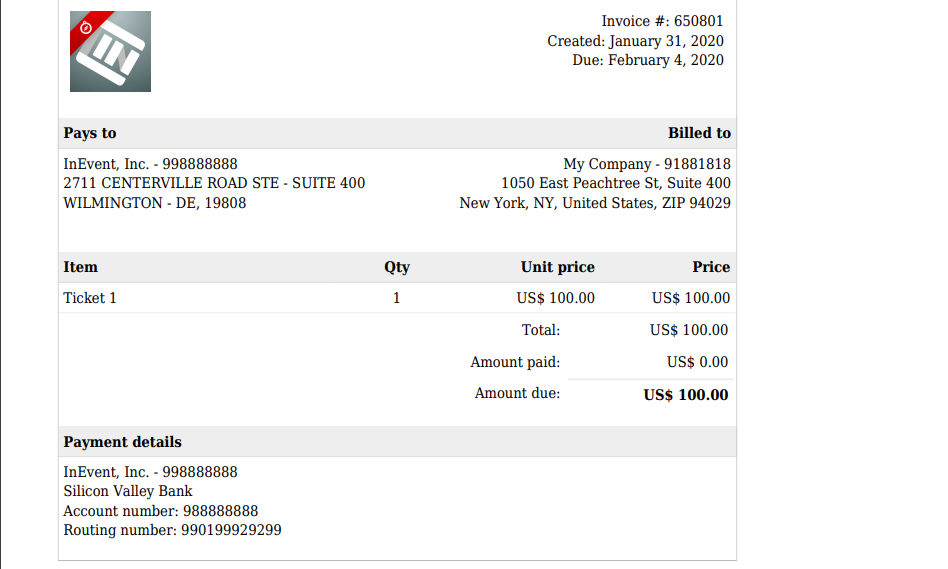 How can I approve payment and allocate the tickets?
To approve the payment, go to Marketing > Tickets > Payments.
In this screen you will see the details of each person and payment including:
Third party ID
Person
Date
Type of payment
Status of the payment
Subtotal
Discount
Total
If a payment status is set as In Analysis then it requires your attention to accept or reject payment.
To accept or reject the payment, click on the blue tab to the right of the payment. This will open a basic information page to the right, scroll down to "payment information"
Here, you can open the invoice and Approve or Reject the payment.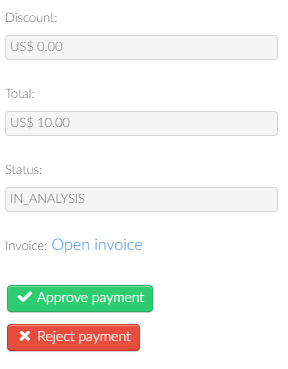 Once the payment is approved, the attendee will receive an automatic Payment confirmed email. They will have a link attached so they can manage their tickets.
Is it possible to delete a payment?
Yes, as long as it's an invoice payment. To delete the payment, go to Marketing > Tickets > Payments. In this screen click on the button Edit in the top right corner.

Now select which payments you want to delete and check the box beside each payment, finally click on the button Remove to delete it and when you're finished click on End.

---
---