Gamification
Gamification

Gamification is a solution on the platform that allows you to create engagement activities for attendees based on task fulfillment. Their interactions are communicated by the attendee and moderated in the platform or live app by the administrator. It is possible to measure score results of attendees as well as creating rewards for them, too.

How to add a mission 
With a strategy in hand, it is time to configure the information onto the platform through the path MARKETING > INTERACTIVE > GAMIFICATION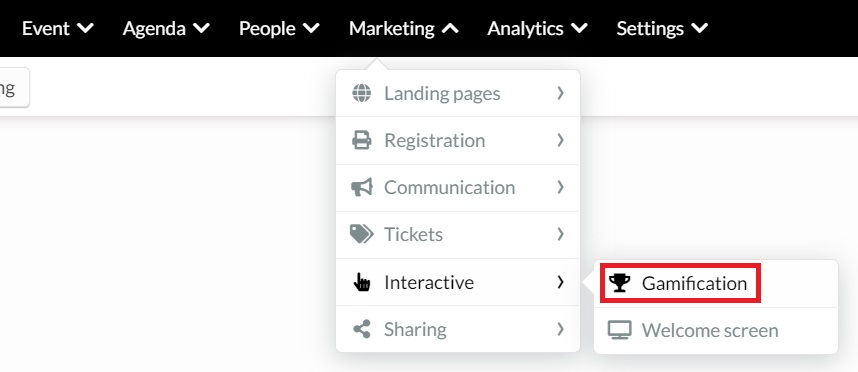 Press the + ADD MISSION button in the top left corner.
Then fill in the details for the "Mission", including the "Description" and the "Points" that will be assigned for each mission. Then click the blue CREATE button.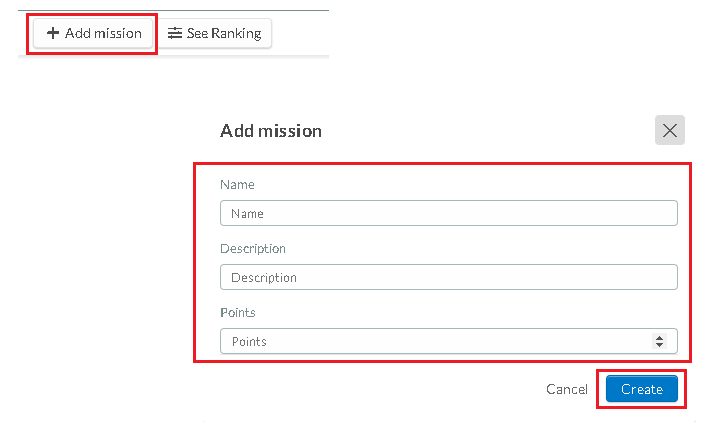 There are no limits on the platform to the number of missions possible.
How do I remove a mission?
To remove a mission from the card simply click on the EDIT button in the top right corner , tick the check box of the mission you would like to delete  and click REMOVE in the top right corner..
Press END in the top right corner to finish editing.


All quests can be moderated by the admin profile.
Clicking on the mission will display a new screen to the right with the list of people who completed the mission. At this point the administrator can verify that the game finishes according to what was requested by clicking on the blue VIEW POSTS button and if not, you can reject the mission by clicking EDIT in the the top right corner and press the orange icon (X) to reject the mission When you finish click END.


The blue SEE POSTS button redirects the admin to the feed's posts, which helps to make admin moderation easier.
To see the classification based on the approvals and punctuation, use the SEE RANKING button towards  the top left of the screen. Click on the attendee and a window will open to the right, containing the date and time that the attendee finished the game.



Is it possible to extract a report with the attendees scores and responses?
Yes, it is possible. To do this click SEE RANKING > EDIT > REPORT. The report in Excel (.xls) format will be automatically downloaded

How do I view and complete a mission through the app?
To view and complete the missions through the app, click the MENU tab and then GAMIFICATION.
Select the mission  > The mission status will show as 'Pending'.
After completing the mission, click SUBMIT > The mission status will then show as 'Completed'.

After completing the mission you will be able to check all the missions completed and also check your position in the Ranking. To do this click on RANKING on the upper right side of the gamification screen.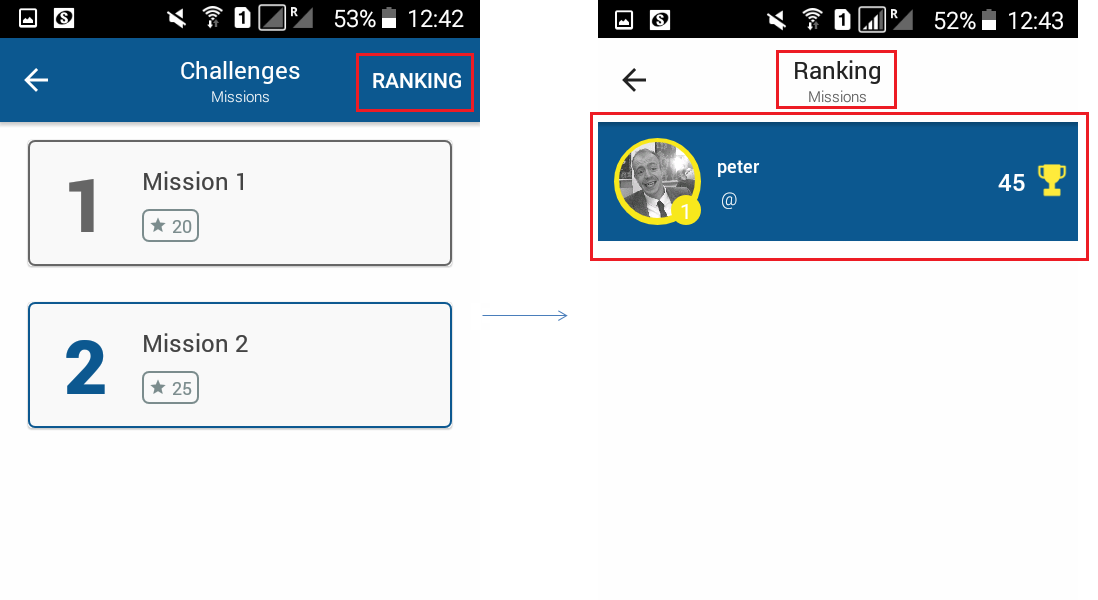 ---
How Did We Do?
---