How to migrate all your Eventbrite events to InEvent quickly
Exporting data from your events created in Eventbrite to the InEvent platform is very easy.
Check out this article to learn how to do this in a very simple way and take that next step with InEvent.
Exporting Leads from Eventbrite to InEvent
Integrations
Like InEvent, Eventbrite offers integrations with CRMs and Marketing Automation Programs that facilitate the import/export of data. Below are Eventbrite's integration partners that could be used to transfer all data:
HubSpot
To learn how to integrate your HubSpot account into InEvent, click here. By doing this, you will be able to easily import your leads to InEvent's platform.
If the HubSpot integration is not available in your plan, here is another alternative to import your leads to InEvent:
Once you are logged into your HubSpot account, go to Contacts > Lists.
Scroll your mouse over the list you want to export, then click on the More drop-down menu and select Export.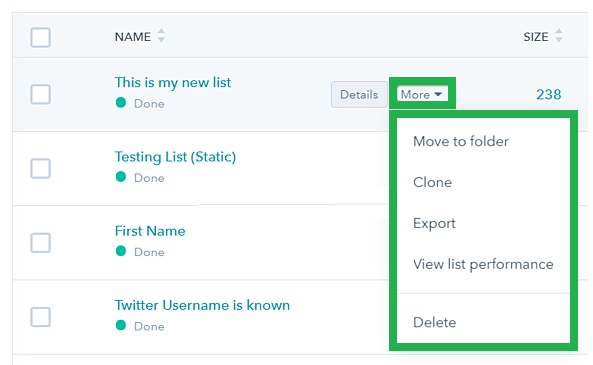 Choose the checkbox of one of the properties to include in your export. You can click Select All Properties at the top to include all properties. In the selected columns on the right, you are able to click on X in order to remove any properties that you don't want on the exported list. Click Next.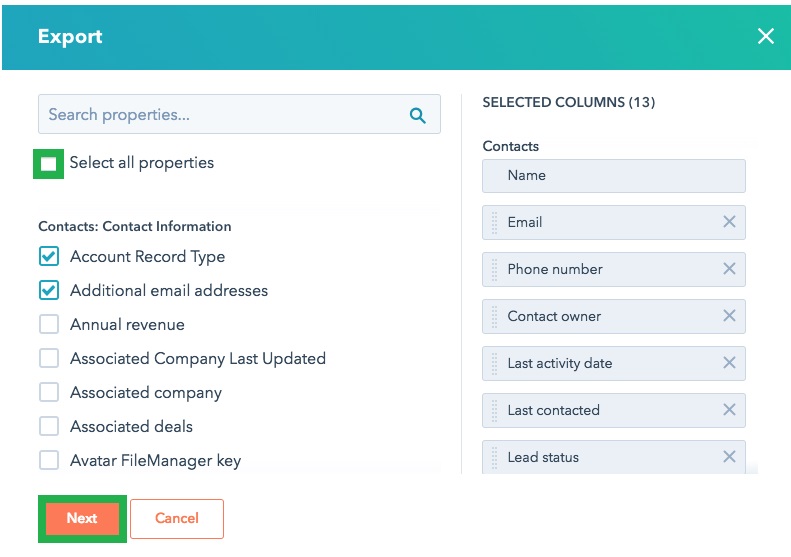 Select CSV as File format from the drop-down menu in the dialog box. Then click Export. You will receive an e-mail in your inbox (the same email you registered on HubSpot).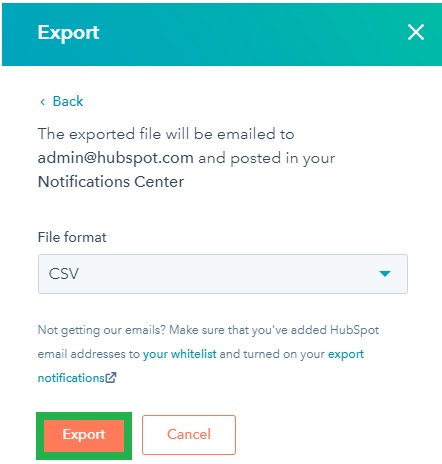 Once you are in the export email, click Download to download your export file to your device.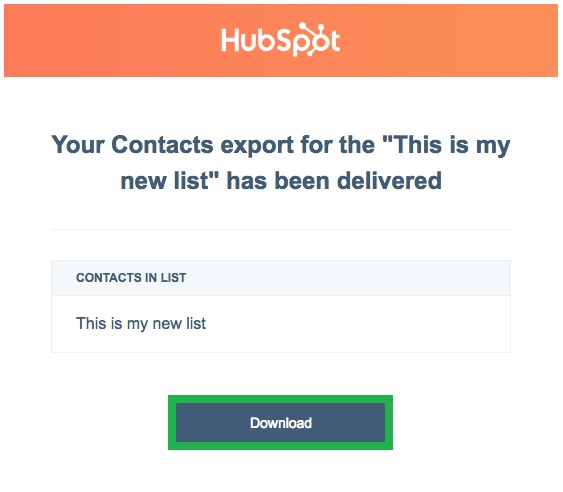 To learn how to import the .CSV file to your event, click here.
Salesforce
If you wish to integrate Salesforce with the InEvent platform, click here. This way, you will be able to import leads directly to InEvent.
If your plan does not have Salesforce integration enabled, you can manually export your Salesforce leads and import them to InEvent by following the steps outlined below:
Log in to the Salesforce dashboard and click on Setup in the Settings drop-down box on the right side.

Click on Data on the left side and select Export Data. In the center of the page layout you will see the Schedule Export button. Click on it.

Select the Lead module to create the corresponding report and click on Save.

Press Export Now. If an export is ready, you will receive in the e-mail you have registered to Salesforce, an e-mail containing a link that allows you to download the .CSV files.

To learn how to import the .CSV file to your event, click here.
Exporting data from Eventbrite manually
Eventbrite provides a number of options for manually importing data, depending on what type of data you need to import and how you want to use it. Here are some information you can import:
Exporting Events
To export events from Eventbrite manually, you can follow these steps:
Log in to your Eventbrite account.
Click on the Events tab.
Select the event for which you want to export data.
Click on CSV export to download the data as a .CSV file.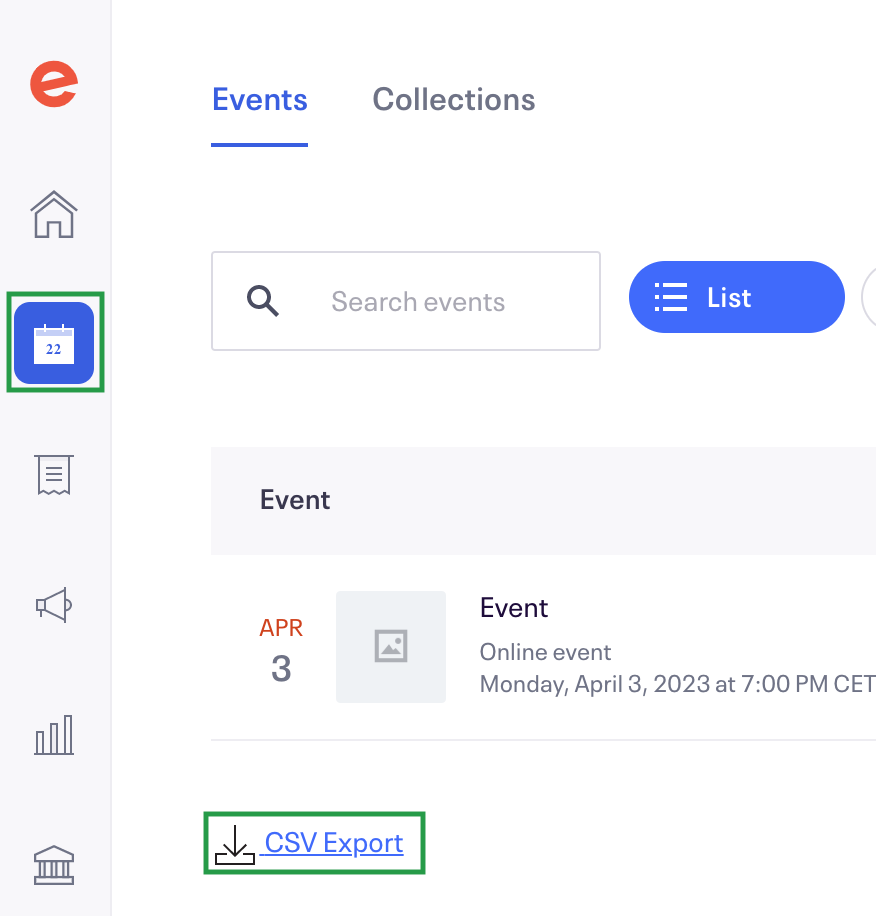 You can open the .CSV file using a program that supports the chosen format, such as Microsoft Excel or Google Sheets.
Exporting Attendees
To export attendees from your Attendee list in Eventbrite, follow the steps outlined in this article.
Setting up your event
To help you set up the event, you can review this detailed guide. The guide explains how to carry out the following actions:
Create an event and add information on the Details page
Add Sponsors, Speakers, and Content
Create activities and choose the settings for the Virtual Lobby
Learn more about Customization, Communication, and Registration
Add Attendees, Invitees, and Leads
Learn about the Interactions with attendees and finally Dry run
Importing data to InEvent
After checking the article mentioned above, you can take a look at this article in case you are planning on importing data in bulk.
 For further assistance, stay tuned to our 24/7 
Help Center
 to talk to our support team.
---
---