Integration with Salesforce
Integrating InEvent with Salesforce can shape a whole new way of creating a customer-centric view of your event attendees that will help you get more results out of your customer database, mitigate risk and enable a frictionless sales process. This integration works two ways, so data that is synchronized to your Salesforce database will also appear on the InEvent platform.
What kind of data and process can be integrated between InEvent and Salesforce?
Easily import, export, and sync any of the following:
Contact names
Leads
Lists
Campaigns
Custom fields
Integrating at the Company level
To integrate your Salesforce account with InEvent, at the company level, look for Integrations on the left side menu, and click on Salesforce.
If you do not see Salesforce under the Integrations section, it means this tool is disabled. To enable it, go to the company tools by clicking on Account > Tools. Then, press Edit and tick the checkbox corresponding to Salesforce.
After this, you will select one of the options below:
Link Production Account
Link Sandbox Account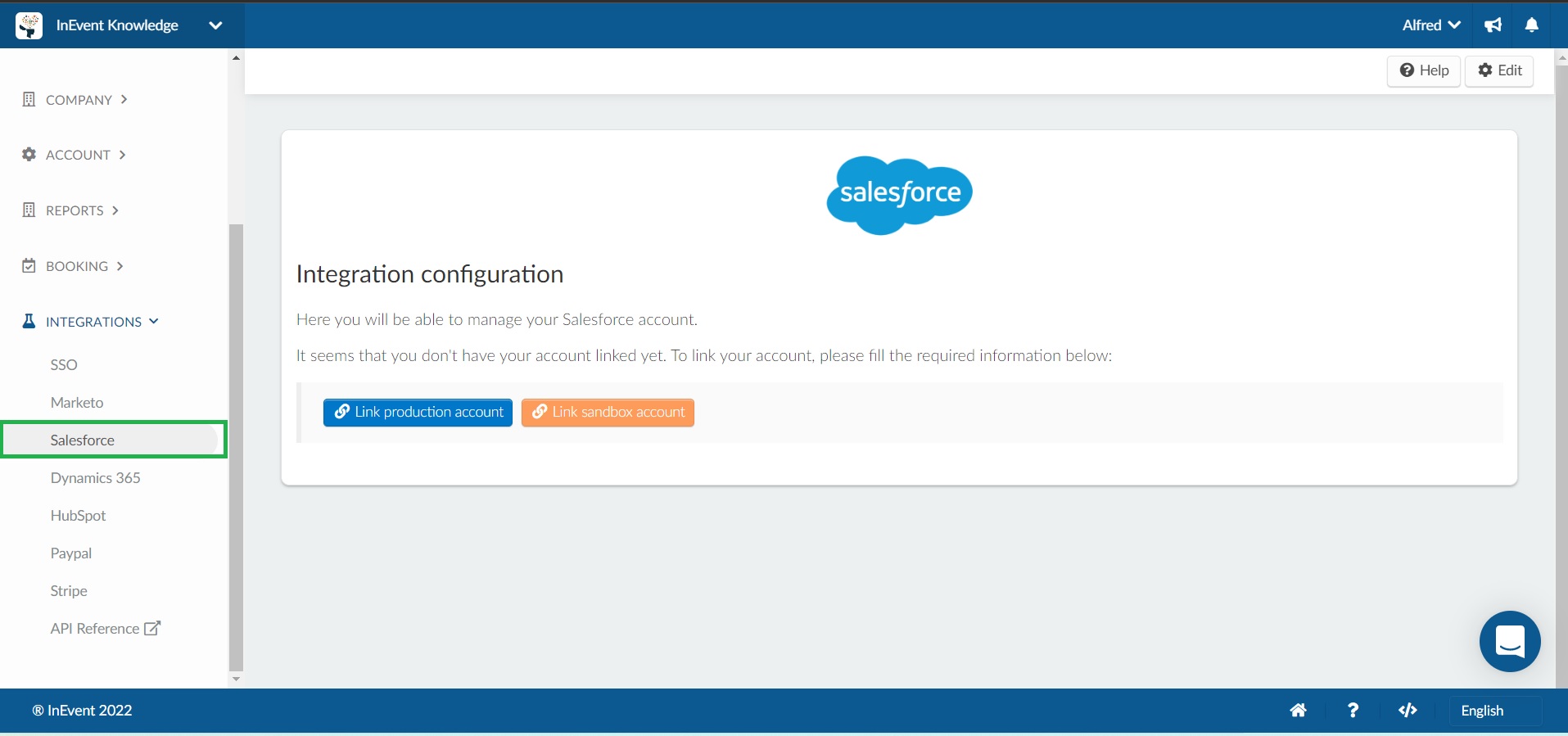 If you wish to have a Sandbox account, there are two options: you can either create a new trial account to test your registrations or have a permanent paid sandbox that you can use for a year. If you would like to go with the second option, please contact your sales rep.
Next, the Salesforce login page will open up. Please, log in with your Salesforce account information.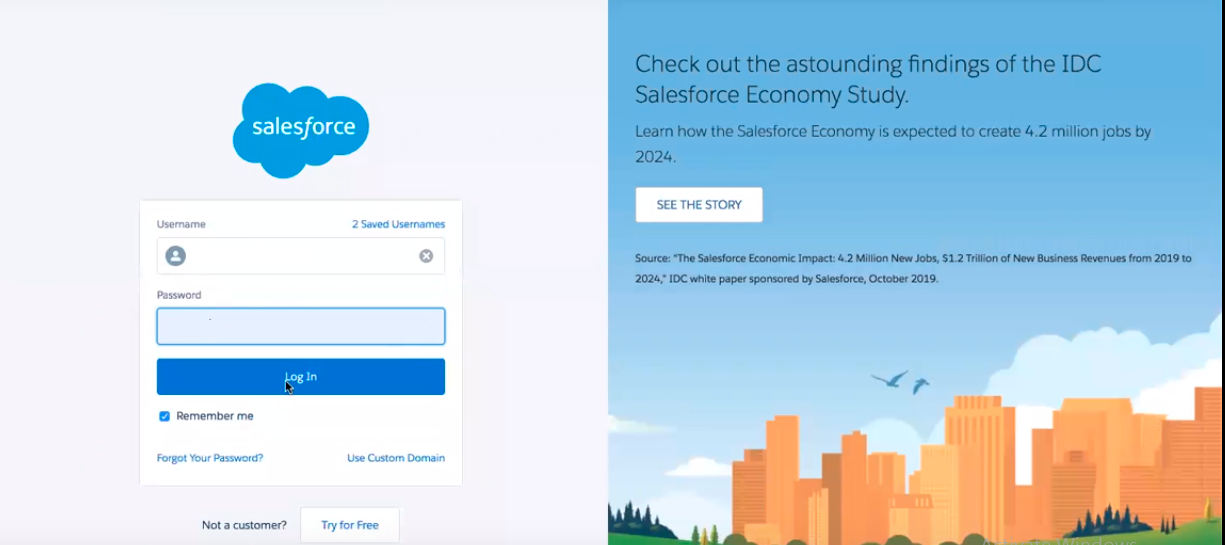 Now that your Salesforce account is linked, you can select in which "folder" the data will be saved:

Define where people will be saved when exported to Salesforce
When exporting people, you can save them on Contacts, Leads or you can go with the Automatic option, which will check your Salesforce account to see if the person is already a lead or a contact and save it in the appropriate place.

Define whether a new campaign should be automatically created when an event is created
You may configure your salesforce settings at the company level to create a new campaign at Salesforce every time you create a new event in the InEvent platform.
To enable this, select Yes from the dropdown bar of the question When creating an event, should we create a campaign?

Integrating at the Event level
With your event opened in the InEvent platform, go to Settings > Integrations > Salesforce.
If you do not see Salesforce under the
Integrations
tab, it means this tool is disabled. To enable it, go to the
event tool
s, press
Edit
, and tick the checkbox corresponding to
Salesforce.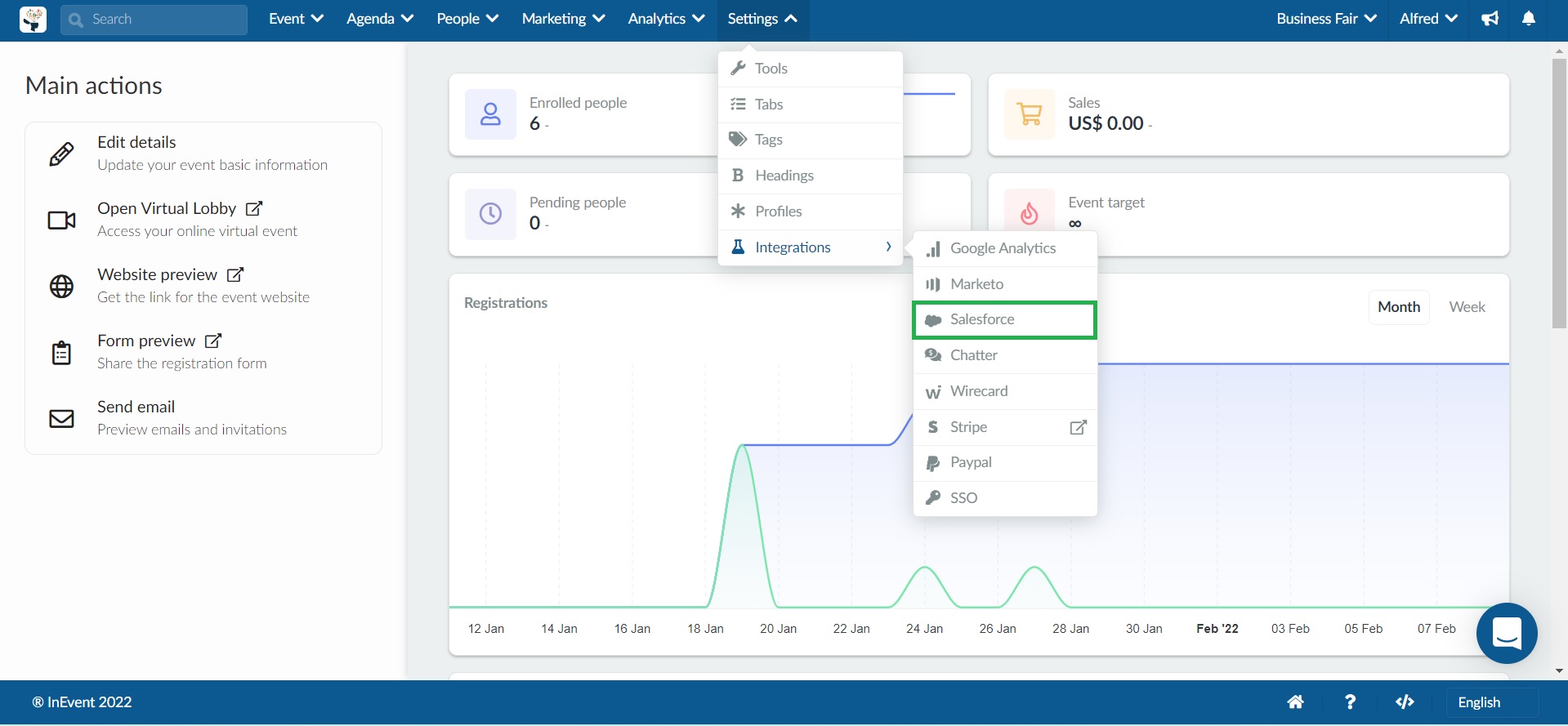 On this page, you will be able to manage your Salesforce account.
How do I sync my campaigns?
Now you can sync your campaigns from Salesforce to InEvent meaning data will be shared between both platforms.
To sync a campaign, go to Settings > Integrations > Salesforce> and click on Campaign on the left-hand menu.
You will be able to choose from the drop-down bar, one of your campaigns and set the configurations which are as follows:
Sync new registrations
Sync email opt-outs
Sync leads from Salesforce automatically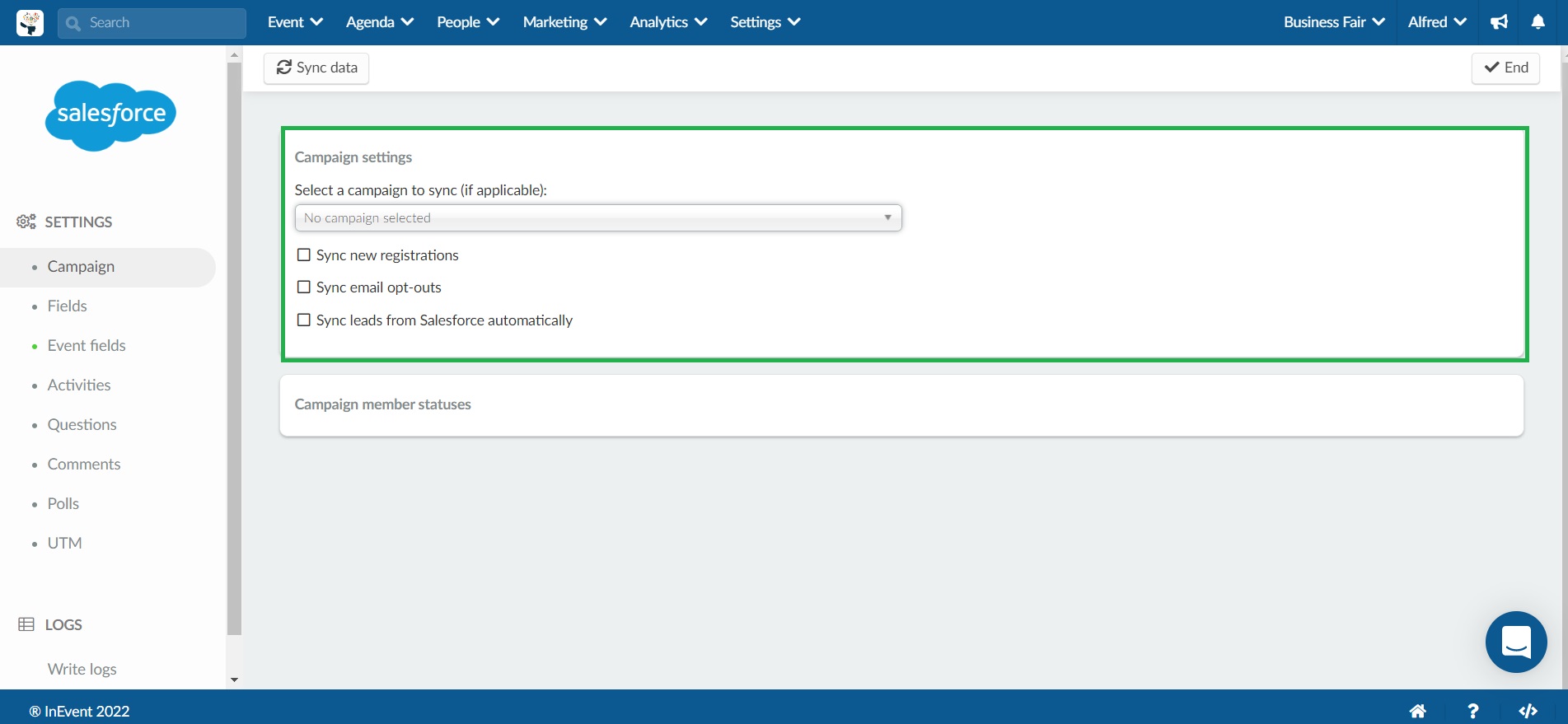 Once you have configured the settings click on End in the top right corner to save.
If you choose to set Sync leads from Salesforce automatically, another setting will appear to ask you which InEvent target list to use, Attendees or Invitees.
Once your campaign is linked, you can manually sync the data by going to People > Attendees and clicking on the Salesforce refresh button.

This refresh will take up to 30 minutes to sync the data.
Salesforce uses
Validation Rules
to verify that the data entered by an user meets certain criteria before the user can save the record. Validation Rules should be used to maintain user input data, or system modified records. You can
manage your rule validation checks
through Salesforce to set how often rules are checked for violations and in case it triggers while creating a new lead or contact for your event.
You are also able to sync data right away by clicking on Sync data at the top left of the page. This function is helpful when building new integrations.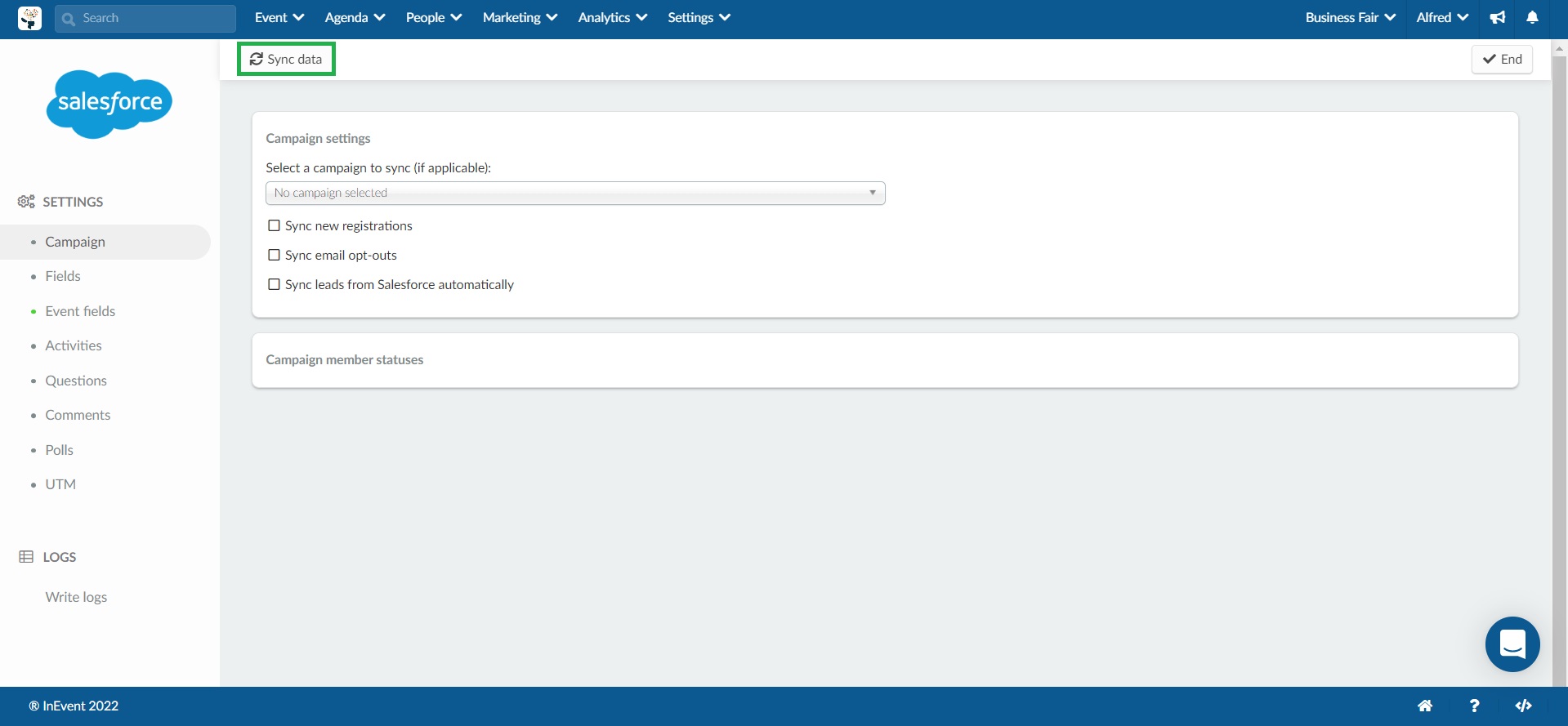 Linking custom fields from Salesforce with custom fields from InEvent
You will be able to link your custom fields from Salesforce with your custom fields from InEvent.
First of all, you must choose whether the default fields will be automatically overwritten or you can select exactly which fields will be overwritten. To do this, on the Salesforce page, click on Fields > Edit > choose whether you want to activate or deactivate the tool below and click on End to save the changes you have made.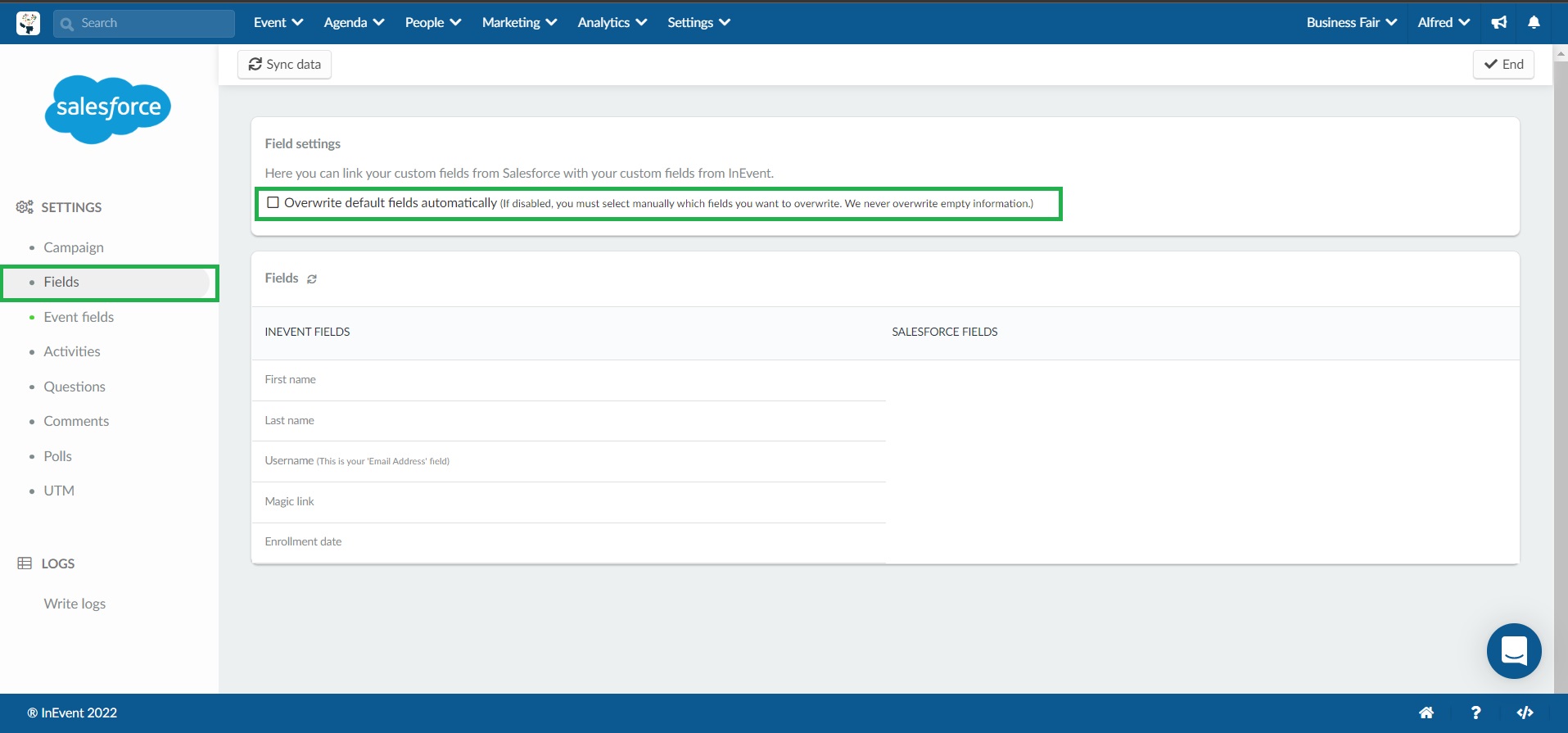 If the lead is a new entry on Salesforce, we will automatically collect information like first name, last name, job title, etc.
To learn how to create custom fields on your registration form in InEvent, click here. Only fields set as plain text answers will be linked with Salesforce.
On the InEvent platform, we have two different types of forms: we have the registration form and we have custom forms. We don't integrate custom forms with Salesforce, only with the registration form.
To link your fields from Salesforce with InEvent, click on the Edit button in the top right corner and link the fields under Salesforce fields to match the InEvent fields.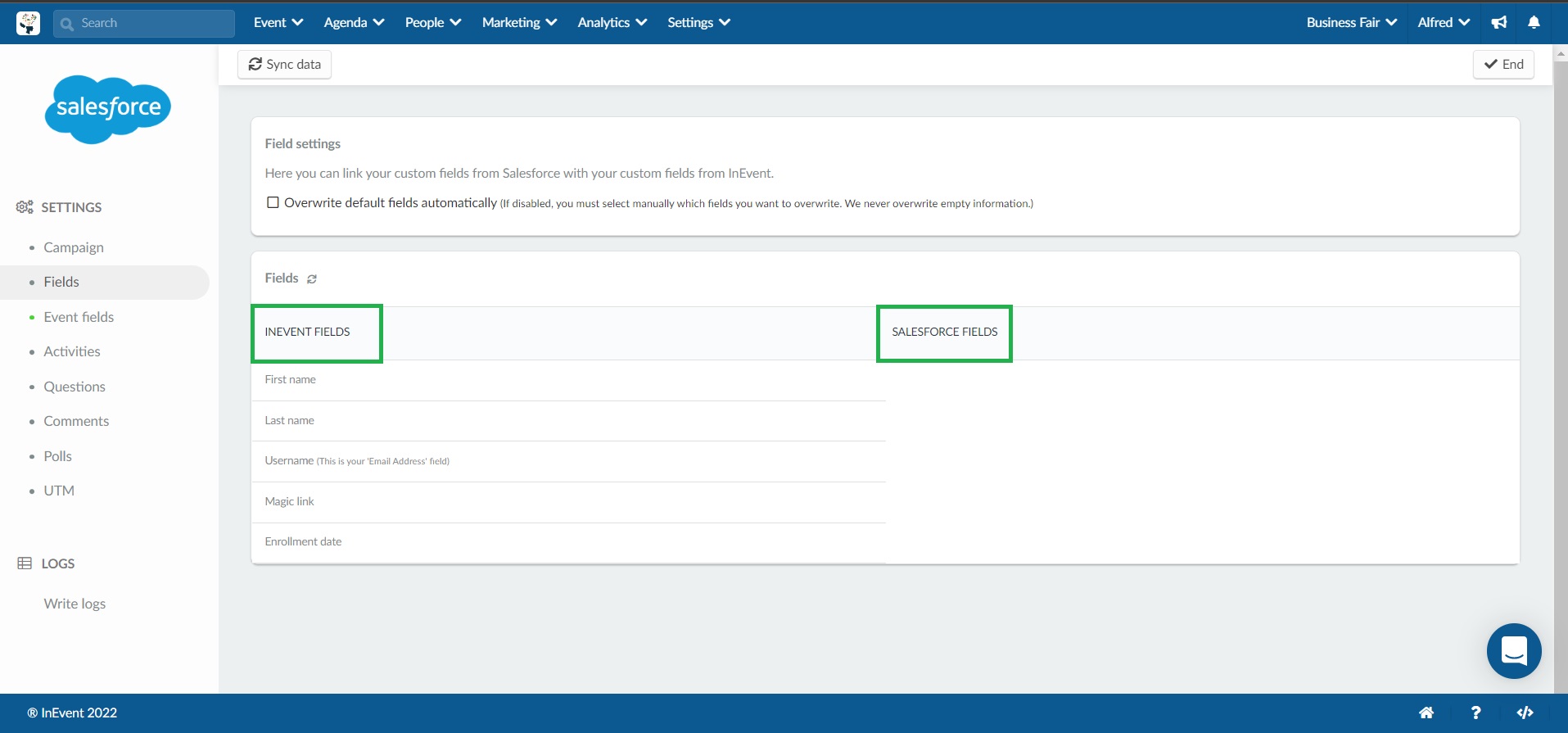 On the menu
Fields
you can now retrieve the attendee
Magic Link
and Enrollment Date.
Linking event fields from InEvent with Salesforce fields
In the Event fields tab you are able to link an InEvent Field with a campaign from your Salesforce account.
First click on Event Fields in the left menu > then click on Edit in the upper right corner > after, simply click on the drop down menu on the right hand side, in the Salesforce field column, corresponding to the InEvent field on the left hand side and choose the campaign you would like to add. To finish, click on End.
The synchronized data will appear on your Salesforce database.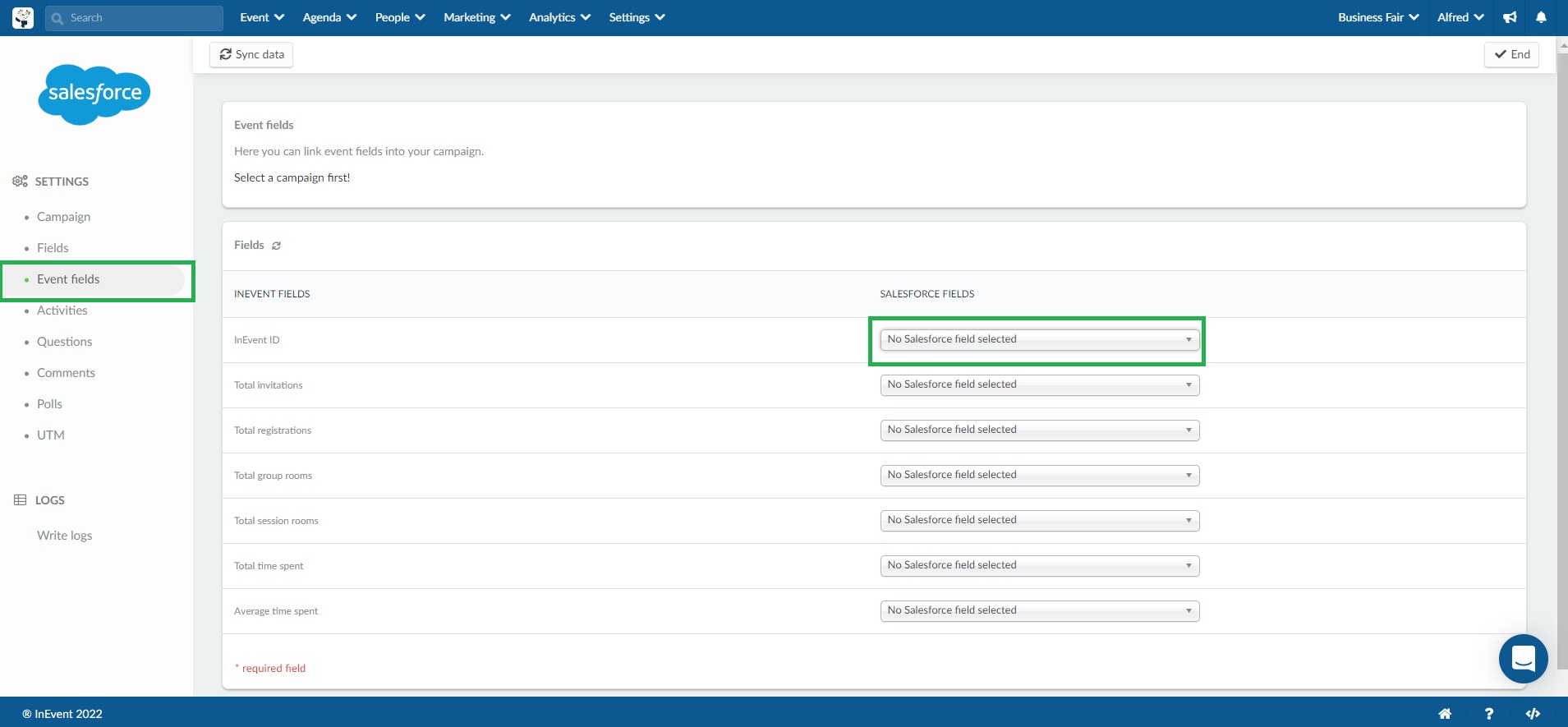 How do I import Contact Names, Leads, Lists, or Campaigns?
You can import your contacts, leads, lists, or campaigns to Invitees or Attendees on the InEvent platform.
To import attendees, click in People > Attendees > click Edit on the right upper corner. Then, you will see the button Import from Salesforce.

 By clicking on the Import from Salesforce button, a new window will open, where you can select what you wish to export: Contacts, Leads, Campaigns, or All.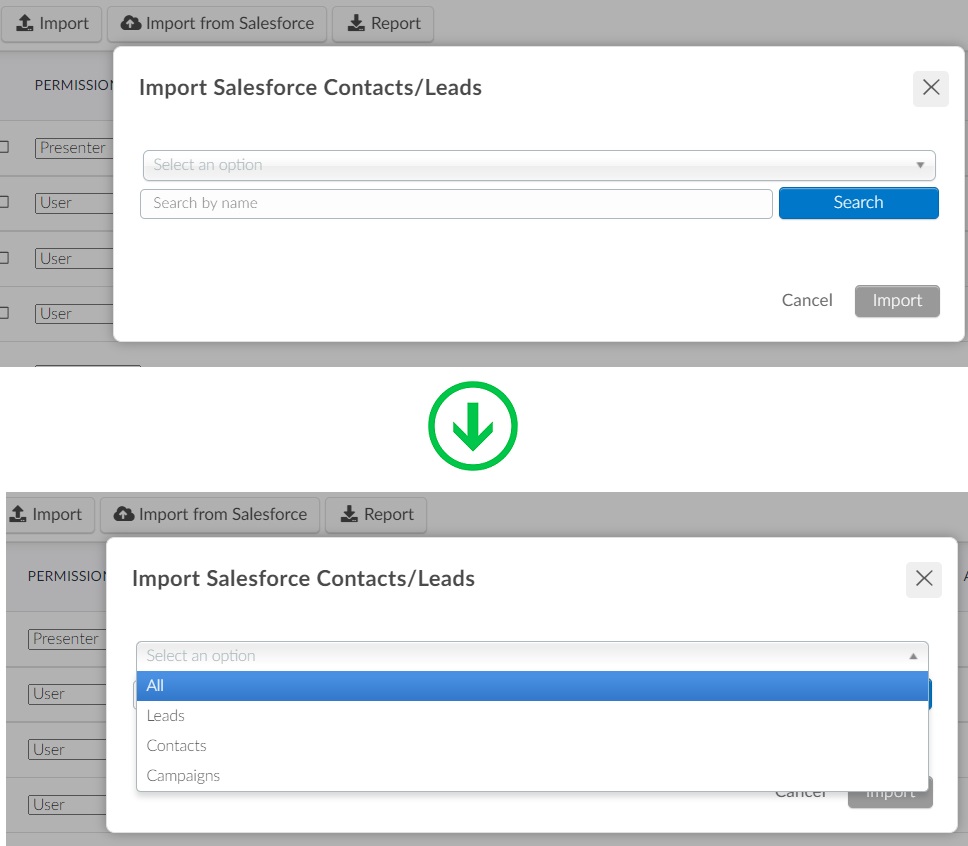 Choose one option, search the names that are on your Salesforce account you would like to import, and press the Import button at the bottom.
If your search term is campaigns, a new field will appear, so you can select the campaign you desire, and below all the leads from that specific campaign will appear. Then, select your desired fields and click on Import.
After clicking on the Import button, you will be able to see all the contacts that were imported. To identify the names from salesforce, you will see an icon next to the name.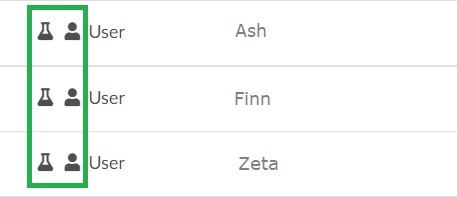 To import invitees, go to People > Invitees and follow the same process described above.
Exporting edited information to Salesforce from the InEvent platform
You can edit the attendees' details on the InEvent platform and send the updated info directly to Salesforce.
To do so, go to People > Attendees and choose the contact name (from Salesforce). A window with this person's details will appear. Click on Edit, update the information, and click on the Export to Salesforce button, as shown below: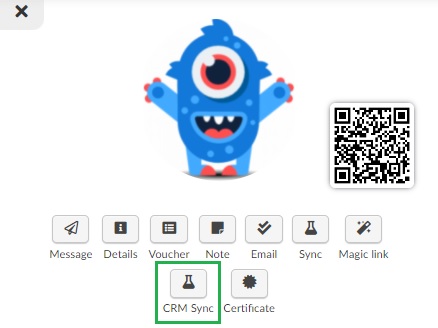 Tracking and saving event features
By selecting the custom object integration you will be able to use at the following modules:
Salesforce logs
Here you can monitor all campaigns created using the Salesforce integration.
To access the Salesforce write logs press Settings> integration> Salesforce> Scroll down to Logs and click on Write logs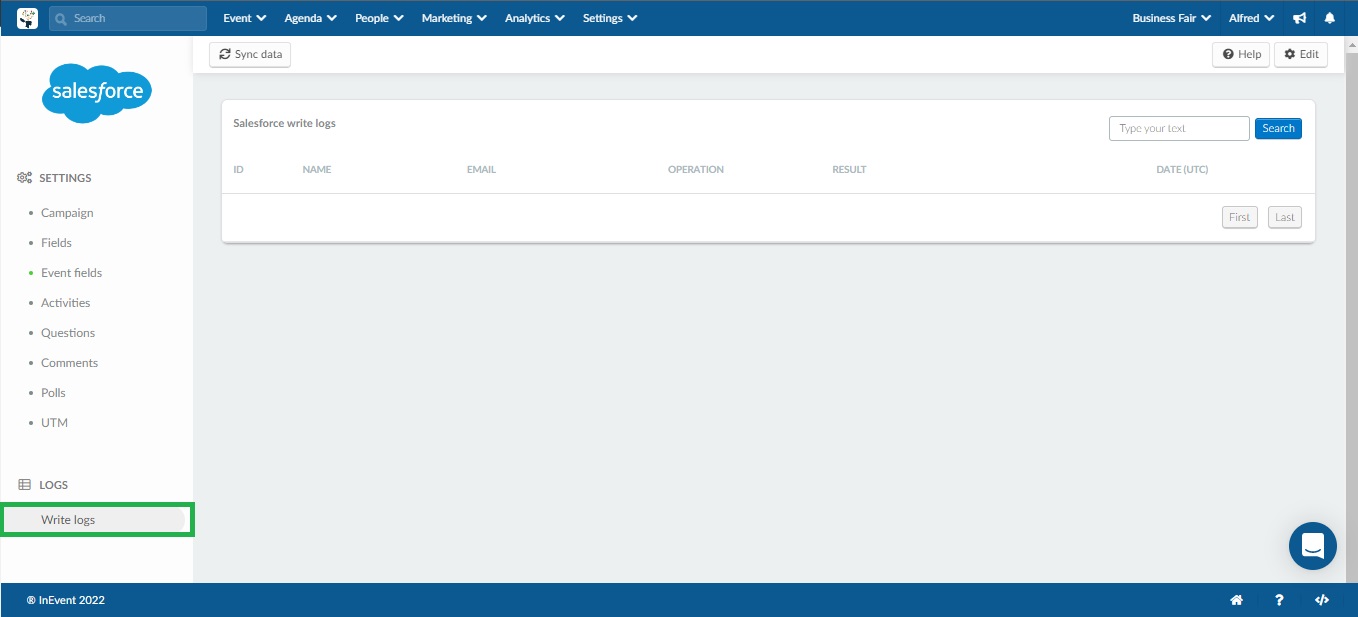 The Salesforce write logs will give you the following information :
Name: The name of the user who created the operation
Email: The email of the user who created the operation
Operation: Name of the operation
Result: Shows if the operation was a success or a failure
Date (UTC): Date that the log was created
Salesforce Visualforce plugin
Visualforce is a web development framework that enables developers to build sophisticated, custom user interfaces for mobile and desktop apps that can be hosted on the Lightning Platform. You can use Visualforce to build apps that align with the styling of Lightning Experience, as well as your own completely custom interface.
Click here to learn how to link Visualforce with your Salesforce integration.
---
---