InEvent virtual backgrounds
When planning your virtual event you were inclined to use a virtual background to look modern?
At InEvent you have the option to choose from a native virtual background tool or you can also download a third-party virtual webcam.
This article intends to teach you how to enable and use the native virtual background tool.
How to enable the InEvent Virtual background
If you, the event organizer, would like the speakers to have the option to blur their backgrounds or pick a different 'scenario', you should go to Settings > Tools > and make sure Virtual background is enabled.

By enabling the Virtual background tool, speakers will see a device configuration pop-up where they will be able to choose their preferred background.
Customizing the Virtual Background
InEvent offers the option to select one of the default backgrounds as well as set up a virtual backgrounds of your choice.
To hide the default background, go to Event > Virtual Lobby > Virtual Background > Edit > untick the Enabled box.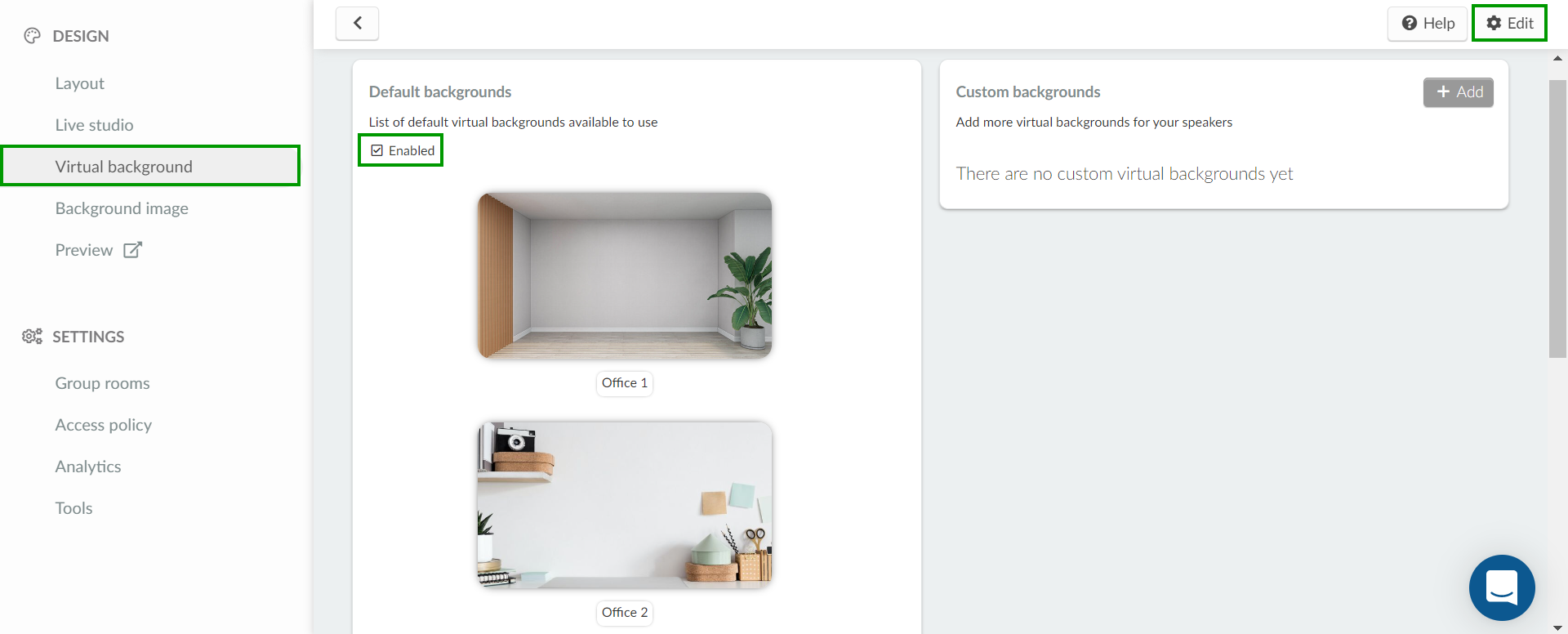 To add a custom background click on +Add. A new window will appear to fill up the Name, and choose a file by clicking on the red bar > Add.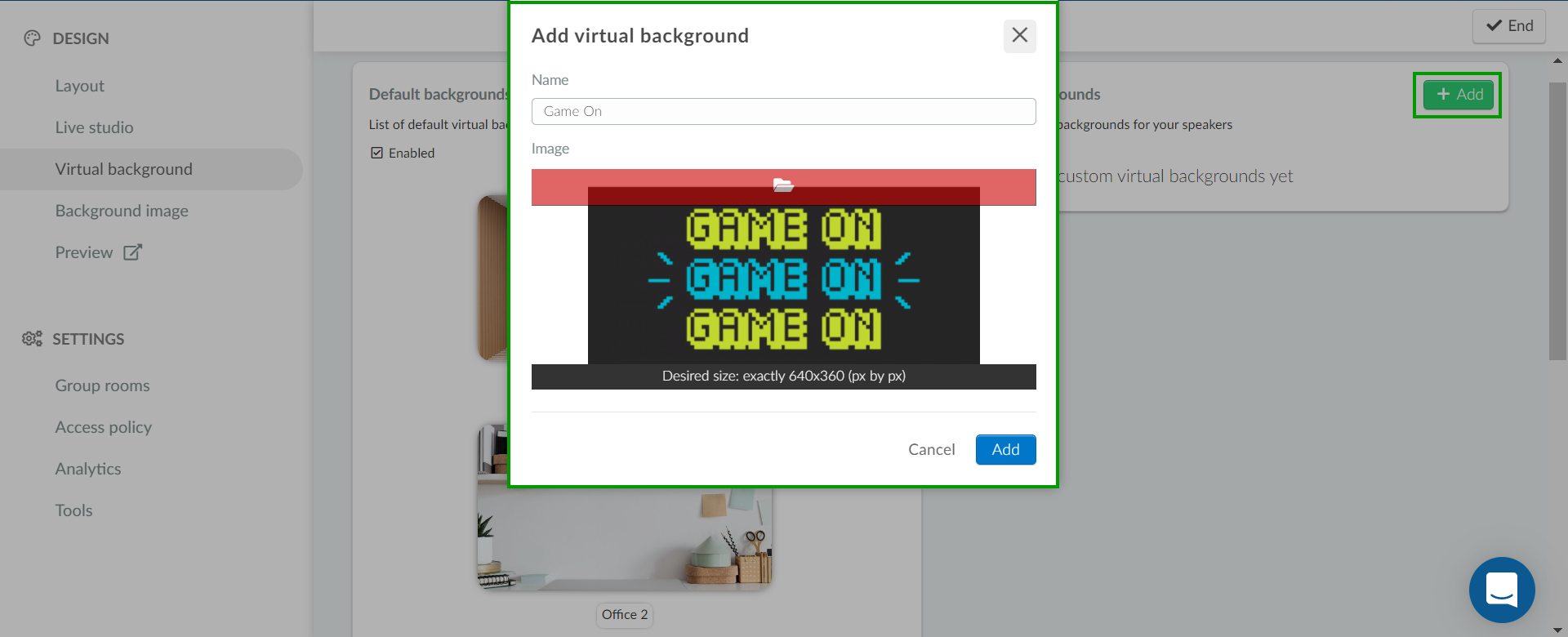 You can add as many virtual backgrounds as you wish.
Customizing the Live Studio background
You can add a different company logo other than the default one retrieved from your company images to be shown when using the Live Studio. You can also customize the colors, add images and video background.
Click here
to check if Live Studio is included in your plan.
To customize your company logo, background colors, images or videos, follow these steps:
Go to Event > Virtual Lobby > Live Studio > click on Edit
For the images, videos and colors, click on the +Add. For the company logo click on the red bar.
You can select one of the options for the background colors. For the others choose a file from your computer.
To save the changes made, click on End.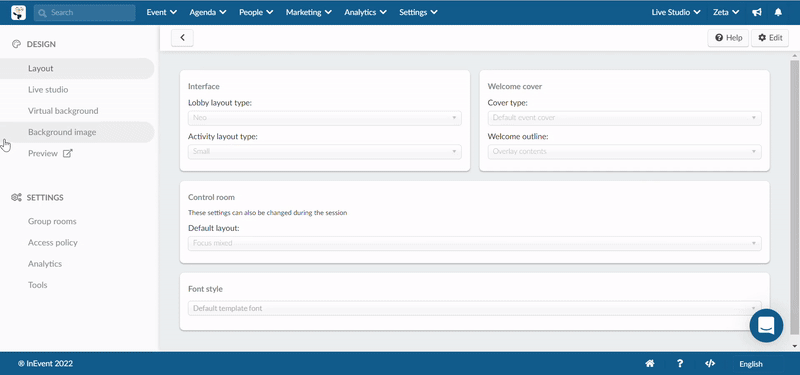 The option to use the InEvent virtual background will not be supported if your
webRTC provider
is Agora.io.
If you want the default company logo to come back, click on Edit and press Reset in the upper right corner of the Company Logo section.
To remove a virtual background click on the cross sign in the upper right corner of the image you want to delete > A popup window will open  > Press Remove.
---
---