Receiving tickets
With the InEvent platform, events attendees can give away their tickets to other people.
This article intends to teach you how to proceed if you receive a ticket from an attendee.
Receiving an invitation for an event
If someone gives you a ticket for an event, you will receive an email as shown below.
To get the ticket, press Confirm presence.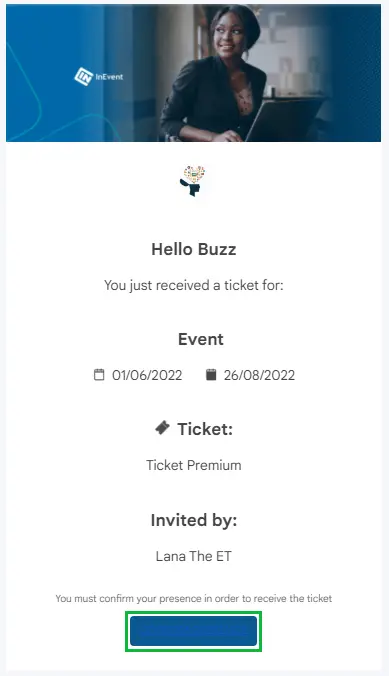 You will be redirected to the registration form. After filling it in, you will receive the confirmation email, with the ticket, information about the event, and all the information the event organizer has added to this email.
You will be able to see your ticket on the Attendee Center.
Can I return a ticket after having accepted it?
Yes! To return a ticket, follow the steps below:
Access the My tickets area.
Click on the three dots close to your ticket.
Press Return ticket.
After clicking on this button, you, the invitee, will lose access to the event and will be automatically logged out of the Virtual Lobby. The ticket will be returned to its original owner.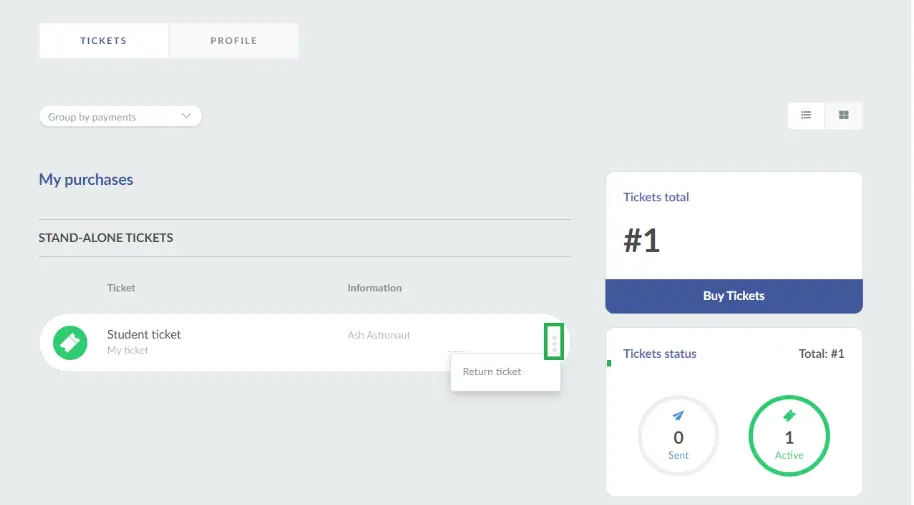 ---
---