How to enroll attendees to activities
There are numerous possibilities to register participants in their activities. See the options below followed by a step-by-step guide and find out which one is best for you!
How can the participant enroll to activities?
Via registration form
You can make your event schedule available on the registration form. For more information on how to configure this functionality, click here.
Once configured, your event attendees will see a calendar section after entering the general registration form data.
Here's what the preview will look like: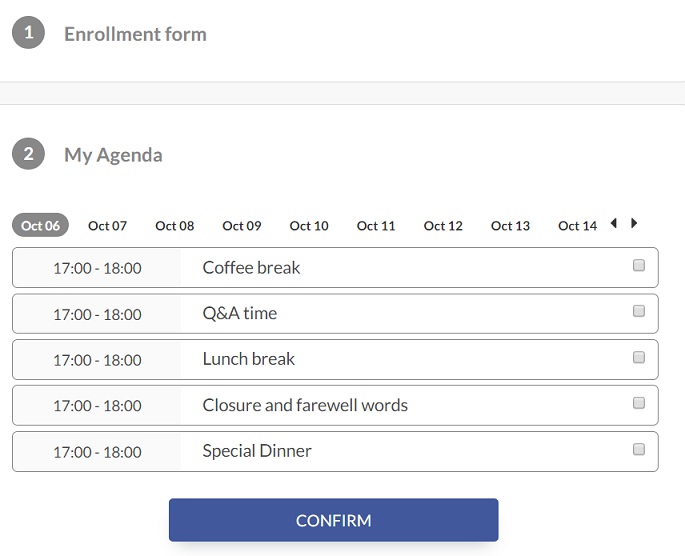 Via App
The participants can also choose the activities that they would like to enroll during the event.
See the step-by-step below:
In the app, the user must click on "General Agenda". Then, on the activities page, he can scroll and decide which activity he would like to subscribe to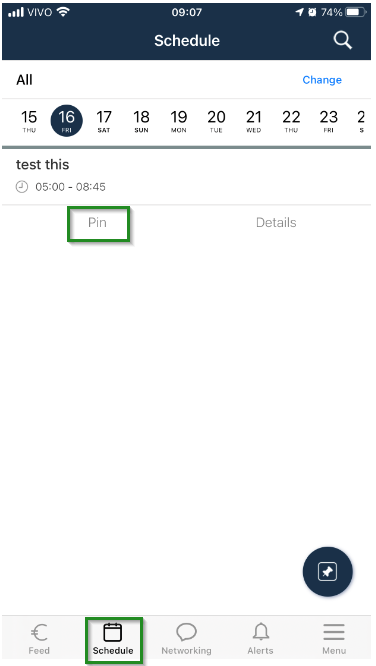 and click Yes to confirm registration.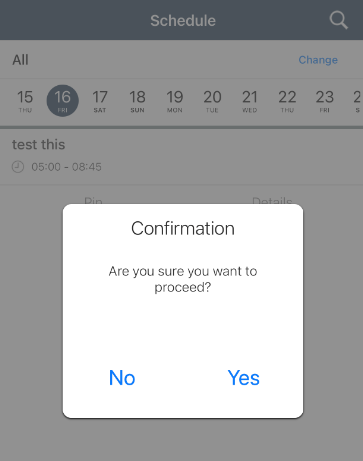 How can the event organizers enroll attendees to activities?
Via spreedsheet
To insert participants into an activity via spreadsheet, in the Menu you will need to go to People > Attendees.
In the upper left corner you will see all the activities of your event, click on the one you want and then press Edit > Import > Download demo file
You will be able to insert all participants information in the demo spreadsheet.
To upload the spreadsheet just click Edit > Import> Green fold icon > Select File> press Import > End

Bulk operation
On the Attendee page, you will press Edit and the select the checkboxes of the attendees you wish to assign to an activity.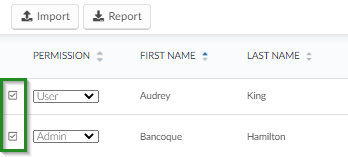 In the new window on the right, click Add to Activity and enter the name of the activity you want to move the participant to. Then,  just click on the blue button Run Bulk Operation > Run > End.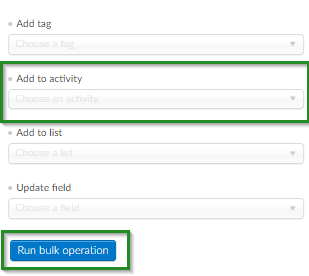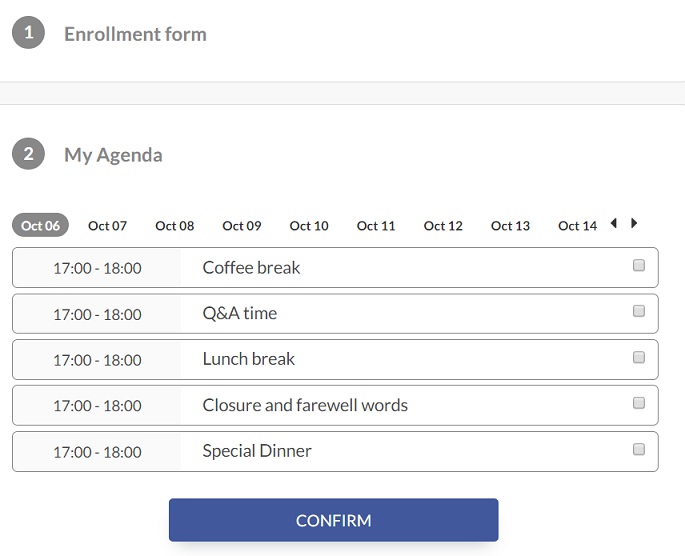 How to manually enroll participants via attendee's agenda?
To enroll participants in activities through the platform you will need to press People > Attendees Then, click on the activity of interest and in the Add Person field at the top left of the screen and search for the user you want to subscribe to the activity in the search field and press Add.

You can also enroll a person in an activity by creating a new attendee inside the activity:
To do so, click on the activity of interest and in the Add Person field at the top left of the screen and
then press Create New Person.

fill in the required fields and finish by pressing Create.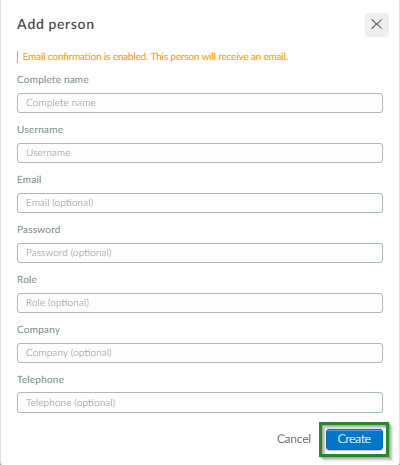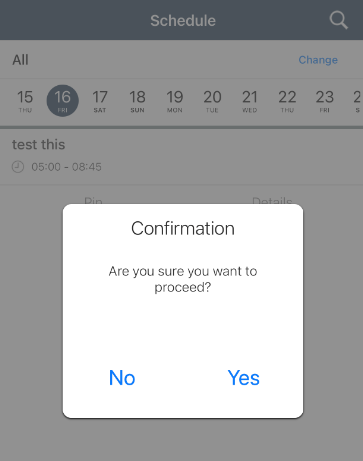 Other ways to enroll attendees in activities
Through custom lists you can subscribe your event participants to the activities. Learn more here
Another way is to sign up via the My Account page if you provide this possibility for your event attendees. Learn more here
---
---