Event Places
Add event places to host the activities taking place in the event's agenda that can help you when planning recurring events or events that always happen at the same site.
This article intends to show you how to add event places.
How do I add a new event place?
To add a new place, at the event level, click Agenda > Places.

Next, click on the + New place button, enter the details of the new place, and press the blue Create button.

Defining the activities' location
To define in which place each activity will happen, go to Agenda > Activities.
Select an activity on the list of activities on the left side and press Edit.
Under the Details section on the right, scroll down until you see Place. Use the drop-down box to choose one of the existing places.
Press End in the top right corner to finish editing the activity.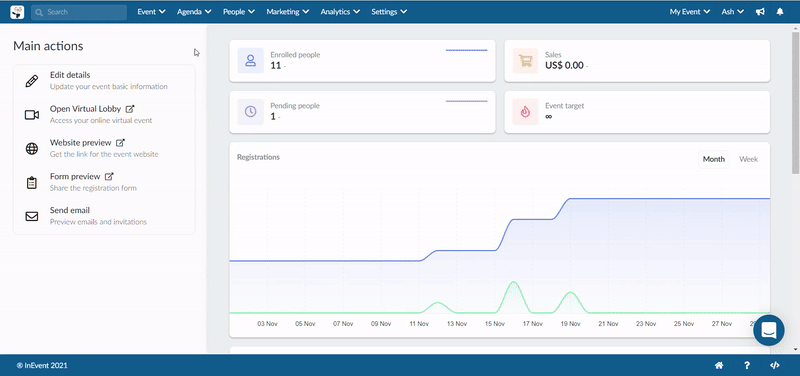 How do I delete a place?
To delete a place at the event level, click Agenda > Places > press the Edit button on the top right and tick the check box for the place you would like to delete.
Then in the top right corner, a Remove button will appear. Press the remove button to delete the place. Then press End to finish editing.

---
---