Places
Places
Add the places of the activities taking place inside the Agenda, making it easier for your users to search in the app.
How to add a Place
To add a new place click AGENDA > PLACES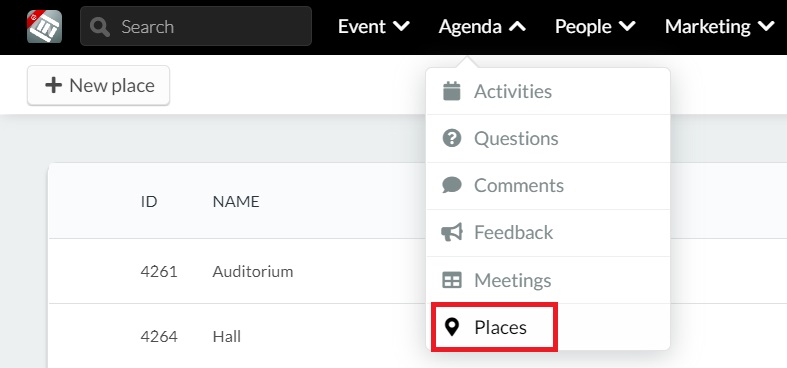 Click on '+NEW PLACE' then fill out the information in 'Place Name' and optionally you can add info on the category of the place. Once you have entered the information, click on the blue 'CREATE' button.
How to delete a Place
To delete a place, press the EDIT button on the top right and tick the check box for the activity you would like to delete then in the top right corner a REMOVE button will appear. Press the remove button to delete the place. Then press END to finish editing.
How to add a Place to an Activity
To add a place on to an Activity press AGENDA > ACTIVITIES and in the top right corner press EDIT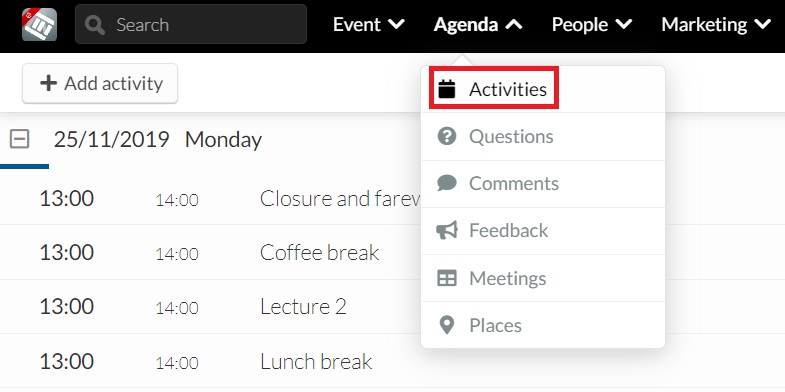 Select an activity on the list of activities on the left side. Then under the DETAILS section on the right, under the word PLACE press the drop down box to choose one of the places you added earlier. Then press END in the top right corner to finish editing the activity.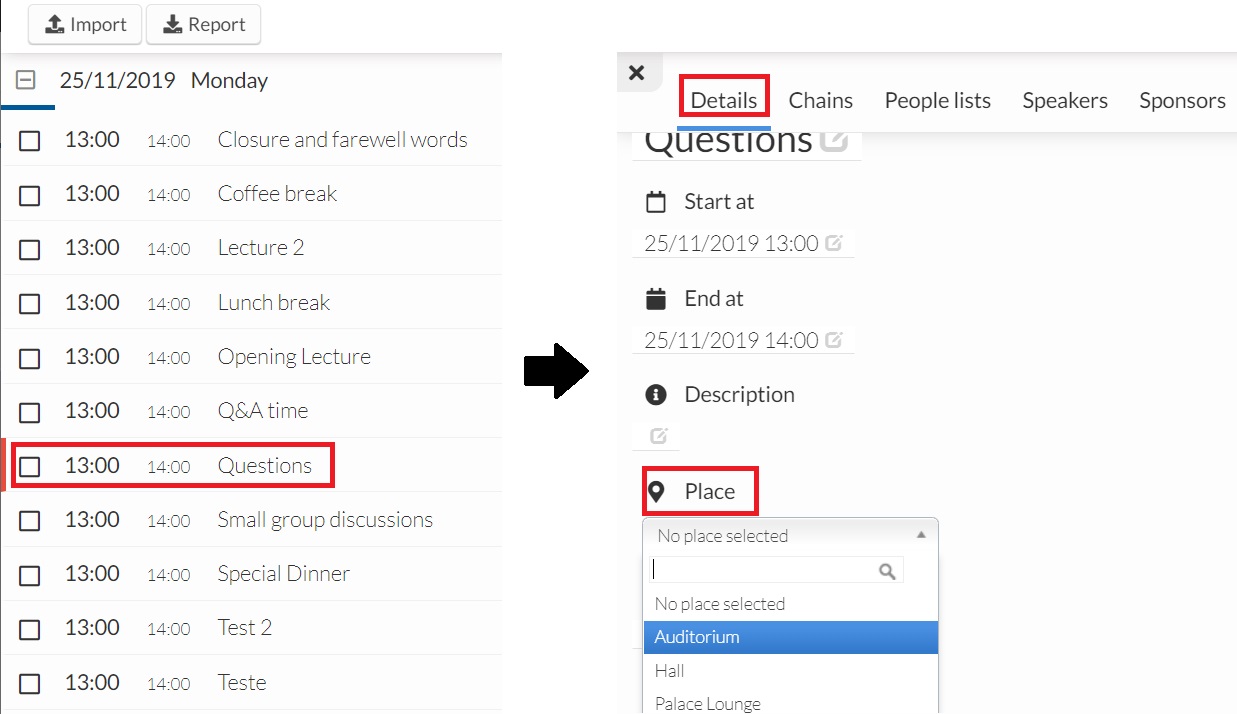 Frequently Asked Questions
How do I change the name of a place I created?
You cannot edit a place you have created. You must delete the old place and then create a new one. Do not forget to link the new place with your activity as detailed above.
---
How Did We Do?
---