Sending tickets settings
InEvent offers the possibility for attendees to give away their tickets.
This article intends to teach event organizers about the Settings when sending tickets.
Enabling ticket giveaway
For the attendees to be able to give away their own tickets, Ticket giveaway should be enabled in the registration form settings. To enable it, follow the steps below:
 Go to Marketing > Registration > Registration Form
Press the Settings tab > Click on Edit
Tick the Ticket giveaway checkbox > Press End
Click here
to see the compatible settings with Ticket Giveaway.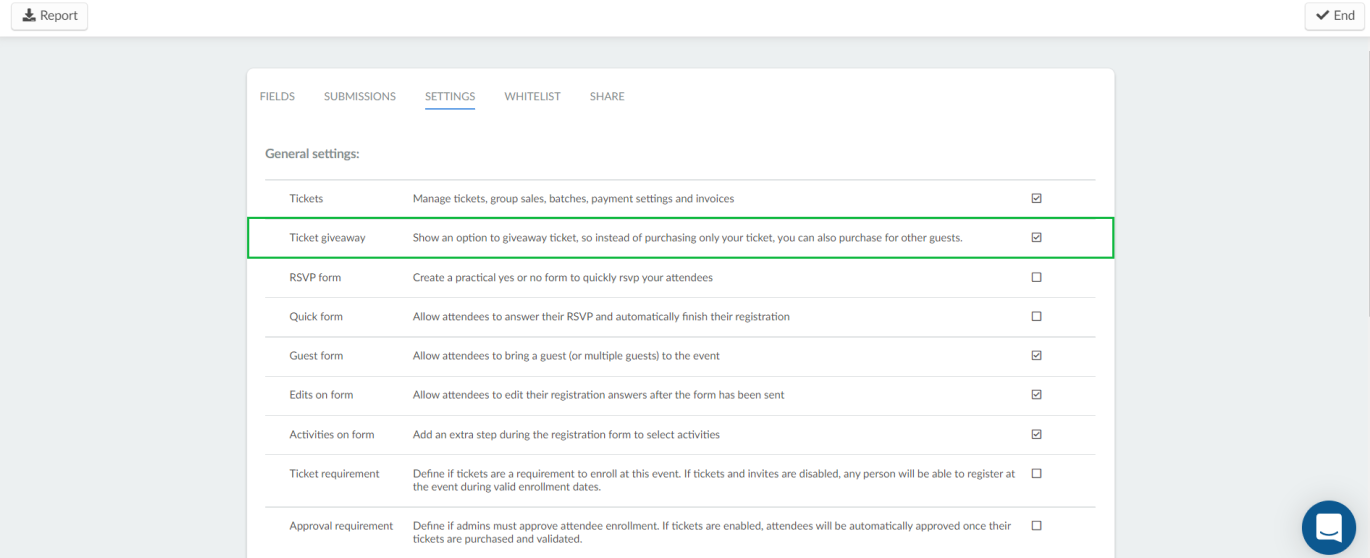 To learn how attendees can give away their tickets, check 
this article
.
Sending tickets
When giving away their tickets, participants will have the option to either press End and have the guest filling in the ticket invite form or to press Fill in now for your guest.
If they choose the second option, they will need to fill out the form on behalf of the guest.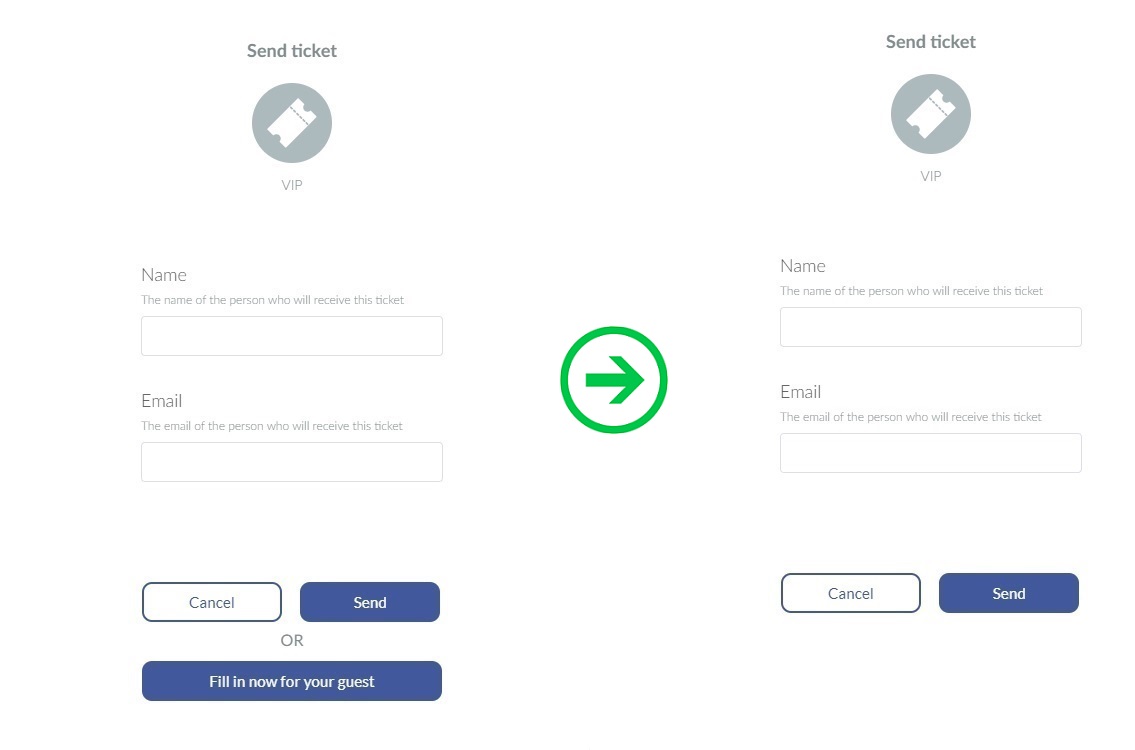 Hiding manual ticket invite
If you, the event organizer, do not want the Fill in now for your guest button to appear as an option, follow the steps below:
You should go to Settings > Tools
Press Edit and scroll down until the Block section.
Then, enable the option to Hide manual ticket invite.
Press End to save the changes.

---
---