Multiple registration forms
Have different registration forms for the same event for specific audiences by enabling the registration form complement.
Functionality available in events with Invite requirement or ticket requirement.
Prerequisites
For this functionality, you will need:
Custom forms: creation of each main form add-on.
Custom lists: To target which audience each particular custom form can respond to.
Registration form: to define the questions common to all audiences and to establish the obligatoriness of the event.
Create list per audience
Define who are the groups that should answer different questions. Access the Custom People List feature and create a list for each audience. Just go to People > Lists.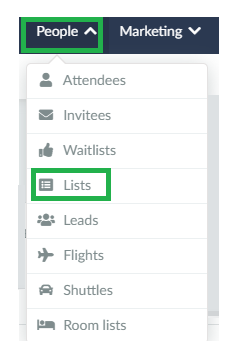 Create questions common to audiences
To configure the basic form for your event, access the registration form and create the Custom Questions for it. To access it just go to Marketing > Registration > Registration Form.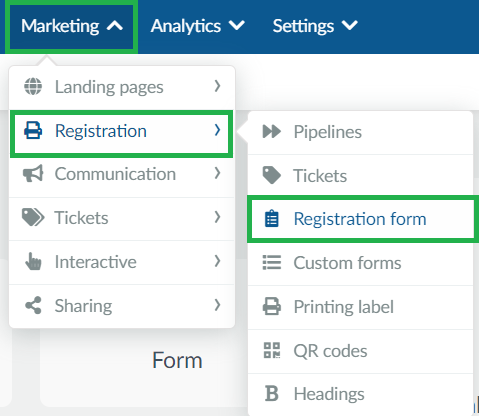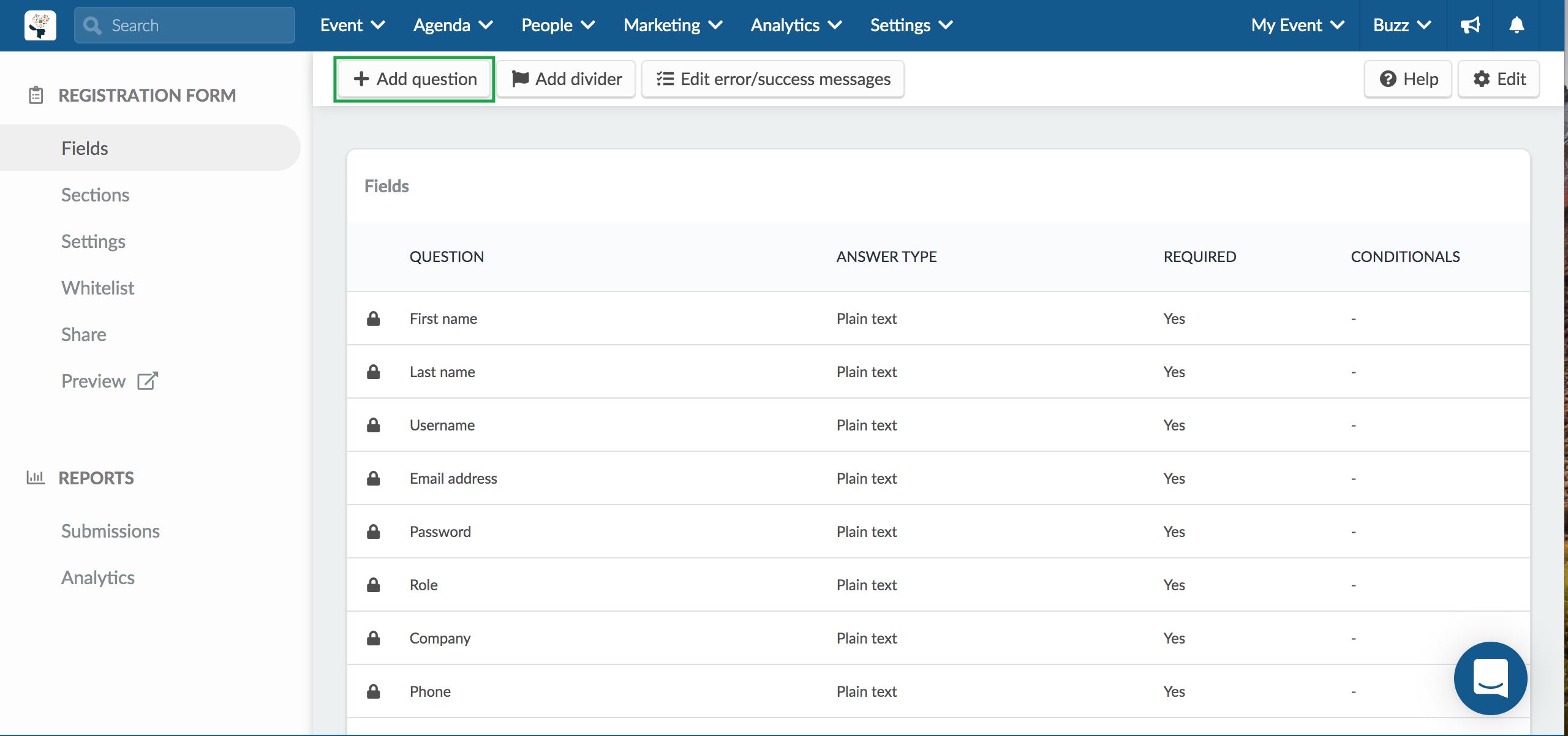 Also enable the Ticket requirement or Invite requirement in the Settings. To do this just click Edit in the top right corner and then click End after you check/uncheck the respective box.

Create different questions for each audience
Access the customized forms and create one for each audience that your event has.
When you've finished completing the Custom Form, click the Settings tab and then click Edit.
Check the Registration form complement option.
On Lists allowed to answer form, select the ones that can view the created content.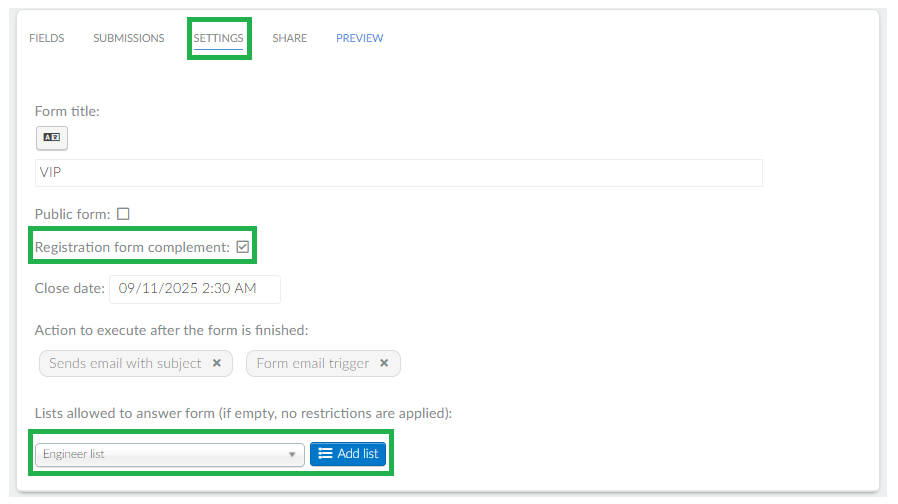 Done! When the participant enters the pre-registered user, the system will automatically recognize and release the correct custom form.
---
---