Text Message / SMS Reminder
This is a communication feature which allows you to send a text message directly to your invitee mobile number. You will be able to: 
Send Text Messages to all attendees at the same time. 
Send Text Messages to all Invitees at the same time.
Send Text Messages to a determined custom list (Attendees/Invitees).  
Send push messages to custom lists. 
How do I send an SMS to all attendees?
To send text message: Marketing > Communication > SMS Sender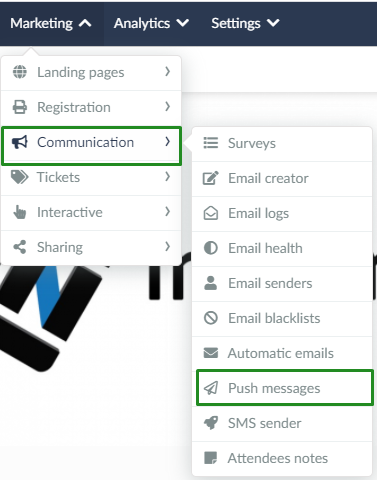 After this, click on SMS on the left menu > select All Attendees > press +New SMS > type your message > press Create > press Send. All your attendees will receive this message.

How do I send an SMS to all invitees?
Follow the same steps described above, but instead of All attendees, choose All invited.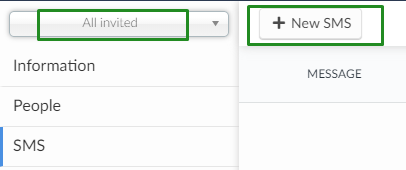 All your Invitees / Attendees will receive an SMS after you complete the steps above.
How do I send an SMS to a custom list?
To choose a custom list, you just need to select it using the drop down on the left side. You can personalize the message by selecting different information (corresponding to the fields shown on the right side), such as first and last name, email, company, etc., as displayed below:

Telephone numbers can be collected or edited using invitees spreadsheets, directly added on the participants' list or they can be added directly by the attendee through the app.

Adding or e
diting the telephone number to the attendee's profile
Via platform
To add a telephone number, go to People > Attendees > Edit > Click on the Person you wish to add a number > scroll down until you find Telephone > Add telephone.

Via app
The attendee can add or edit his phone number through the app. They must be logged in on the app and event to do so. They should click on Menu and click on their name at the top.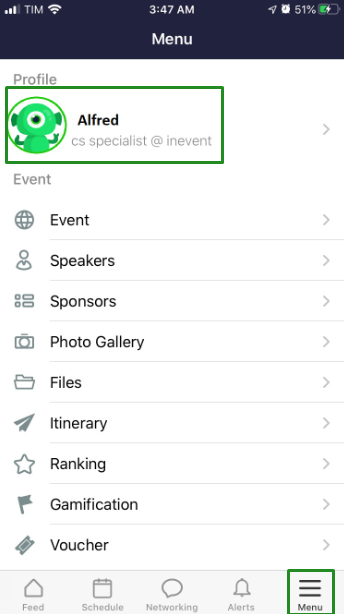 The attendee will have access to their profile information. Now, just click on Edit > add or change the phone number > click on OK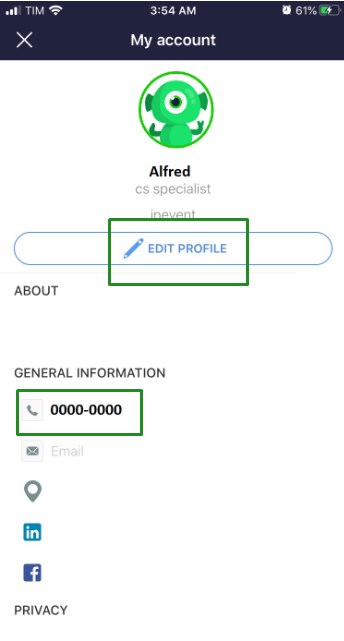 Can I send push messages to custom lists?
Yes, you can. To send push messages to a custom list, select the list you want to send the message to on the drop down menu on the left side > click on Send push > type the message > press Send Now.

When sending push messages up to 140 characters, do not use special characters such as: "", ' , \.
Can I check the SMS messages that have already been sent?
Yes.. You can check how many SMS messages have been sent and if you wish, before sending them you'll be able to click on Preview to visualize the format of the message that will be sent to the people from the list. 

How do I use Placeholders?

Placeholders contain the information of the event or the personal information of an attendee/Invitee.  You can type the placeholders into your SMS message and they will pull data from your event details and/or each individual Invitee or Attendee` s information.
Placeholders you can use for the Event information are as follows:
{{event-name}}
{{event-address}}
{{event-date-begin}}
{{event-date-end}}
{{event-time-begin}}
{{event-time-end}}
{{event-description}}
Placeholders you can use for Attendee/Invitee information are as follows:
{{first-name}}
{{last-name}}
{{name}}
{{email}}
{{role}}
{{company}}

---
---