Lists
With the custom list tool, event organizers can segment individuals into different groups that will be given their own agendas, notifications, emails, among many other features.
How do I create a custom list?
The first step in segmenting people into different lists is to begin by creating a new list. To do this, go to the InEvent platform and click on  People > Lists
Then towards the top left of the platform, click on the + New List button.

Enter the name of the list, then press the blue Create button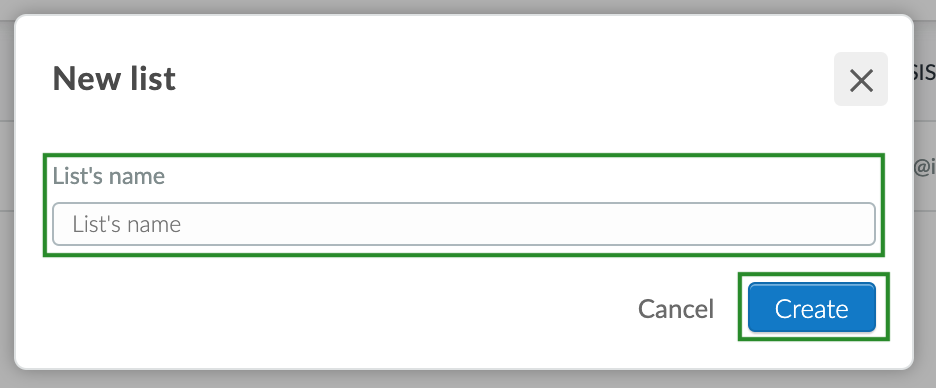 Note that you will now have one (or more) list(s) of attendees among the options that can be selected. Event organizers may now select the list they want to complete (they may also choose to delete certain lists).
How do I add people to the list?
Manually
To add a new person to the list, click + New Person, enter their data and click on Create.

Import list from other events
If you have already created a list in another event or want to import the data from a different list from the same event, you can click on Import from list. A new window will open with a dropdown list with all the lists there are in the company.
You can select the list you want and click on Import.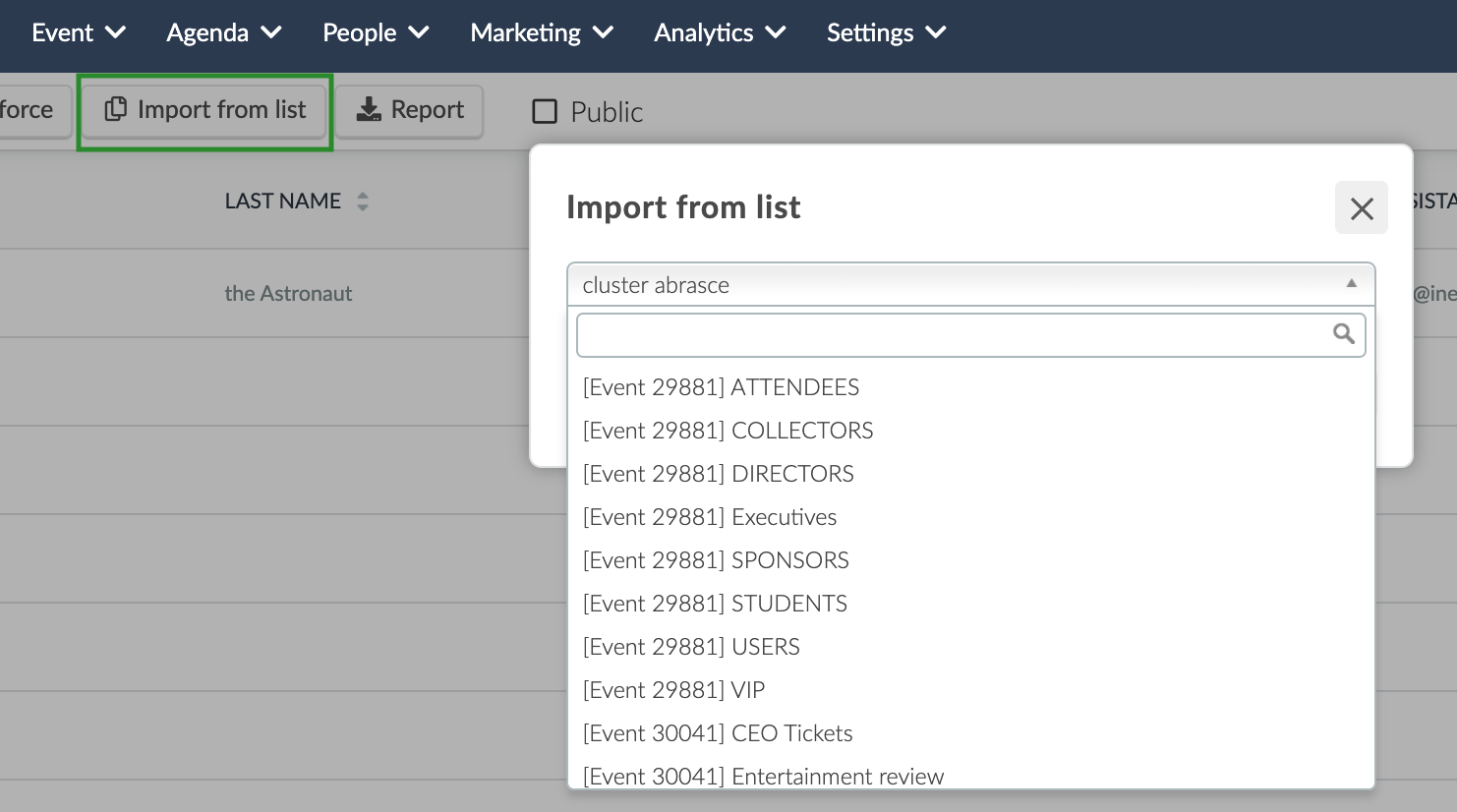 Via spreadsheet
After creating the new list, click on Edit > Import. Download demo file. Open the file, fill in all the needed information and then upload the spreadsheet by clicking on Upload.
If
username
is disabled at the
company tools
, the username column will be automatically removed from the List import spreadsheet.
Bulk Movements
Within a custom list, users can be mass-moved by adding them to another existing custom list or by moving them to the attendee list or guest list.
To move users from one list to another custom list, select the list, click Edit, and select the users you want to move. After this step, select the list from the open menu on the right side and click Run Bulk Operation. You can follow the same steps from the attendees' page under People > Attendees.

How can I use custom lists?
With the custom lists you are able to create lists for differents sections and activities. More information about customs lists and when to use them here below:
Segmented agenda: How do I link each activity with a custom list?
Click here to learn how to do so.
Communication: How do I send an email to a custom list?
Click here to learn how to do so.
Ticket: How to link ticket to buyer's lists?
Click here to learn how to do so.
UTM link: How to add converted leads to lists?
Click here to learn how to do so.
Push notifications: How to send push notifications to specific lists?
Click here to learn how to do so.
Custom form: How to add a List to a custom form?
Click here to learn how to do so.
---
---