Custom Forms
In the InEvent platform, it's possible to set custom forms and collect information about your attendees on any subject. The form can be open(no login needed to answer) or closed(only logged in attendees can answer). Just share the link of the form so the attendees can answer it, and all the answers are available to export. 
How do I create a custom form?
In the top menu, go to Marketing > Registration > Custom Forms. Click the Add form button.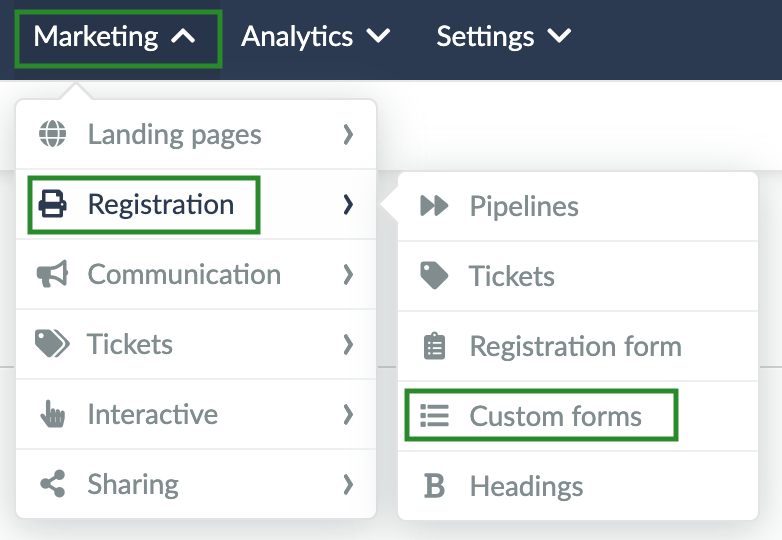 Give the form a title and then press the blue Create button.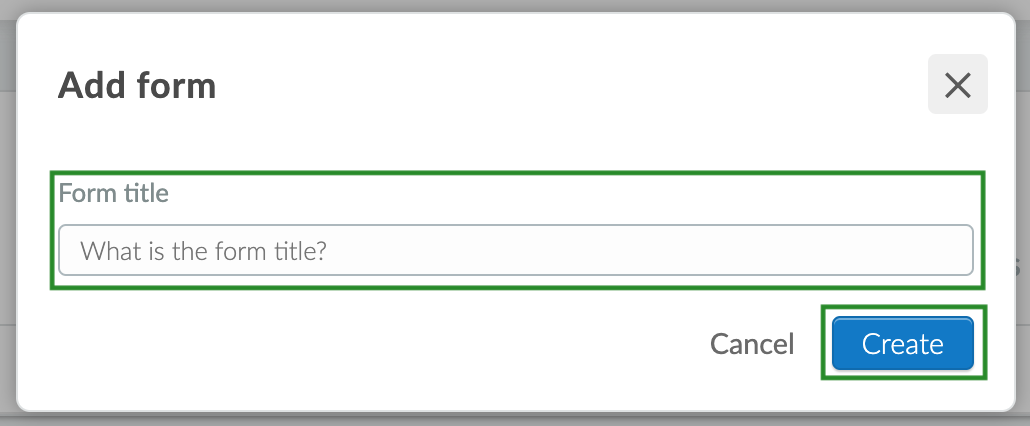 How to add questions to the form

Choose the form, click on it and after click on the +Add Question button. Define the question and select the type of answer then press the blue Create button.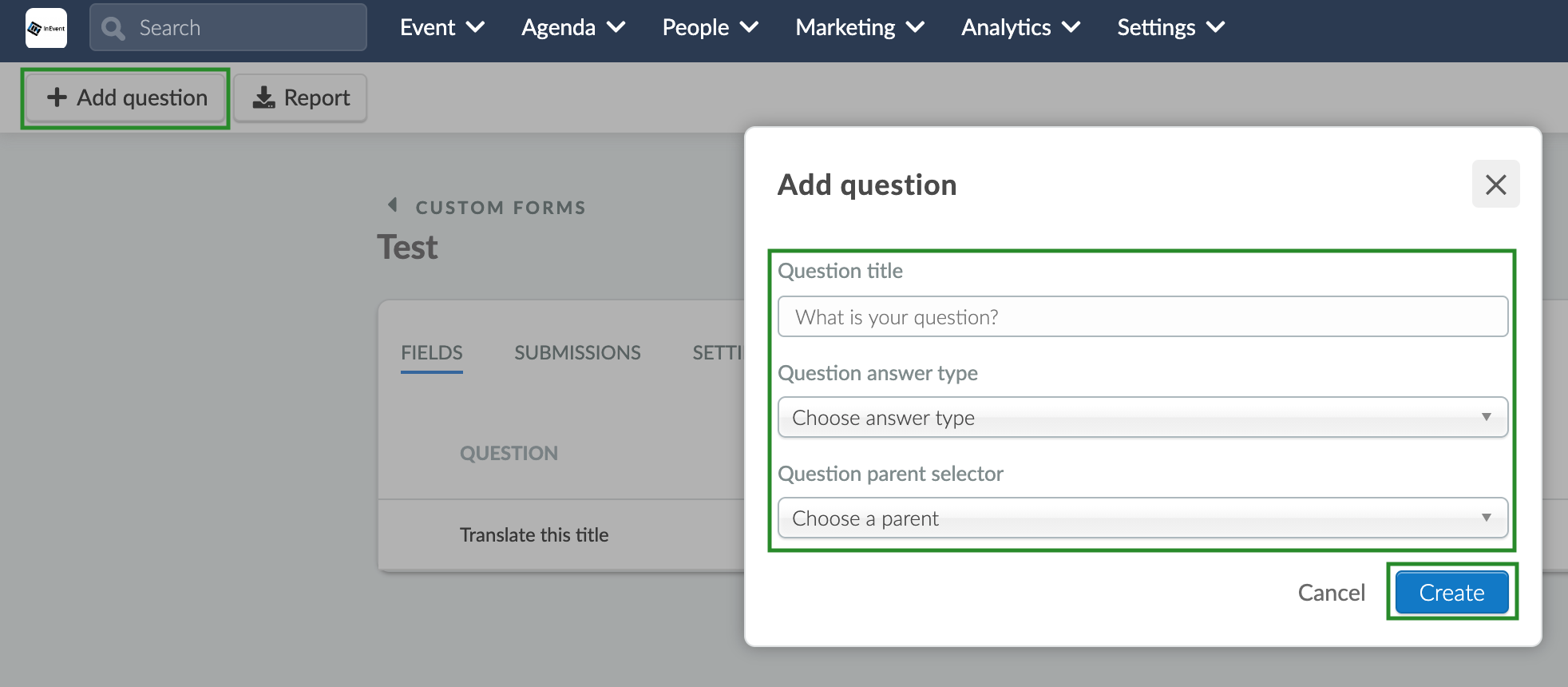 What type of answers are available 
 There are ten types of answers:
Yes or no
Grade from 0 to 5
Plain text (where you are permitted free typing)
Options list (where the attendees can choose between different options),
Passport field
Brazilian CPF field (numbers only)
File upload
Multiple choice
Date/time
Numeric
How do I include different options of answers?

When your question is set up to be an Options List type of question, you will see an Options button.
To include the different Options of answers, click on Options and then Edit on the top right corner. Just type the answer you want and then click on New Option.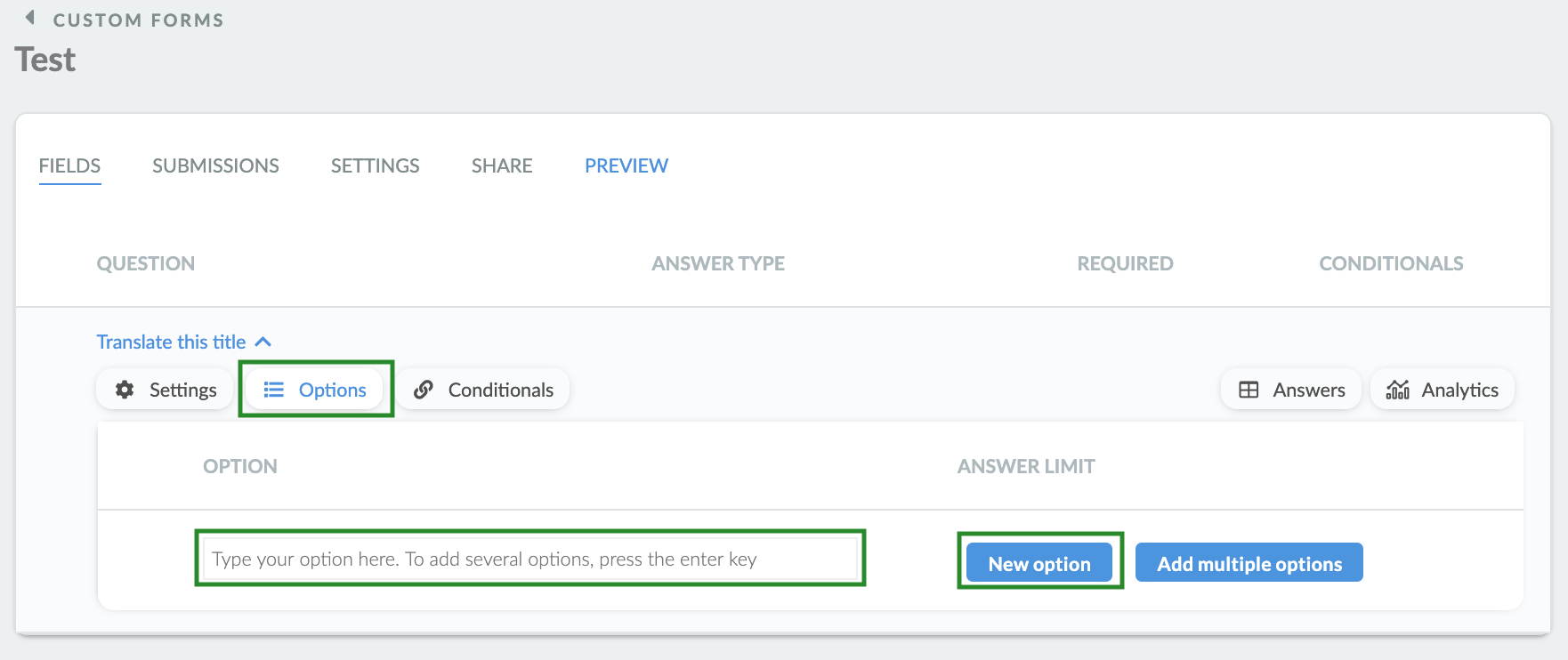 If you want to add multiple options at once, you can click on Add multiple options and type one option per line and then click on Add options.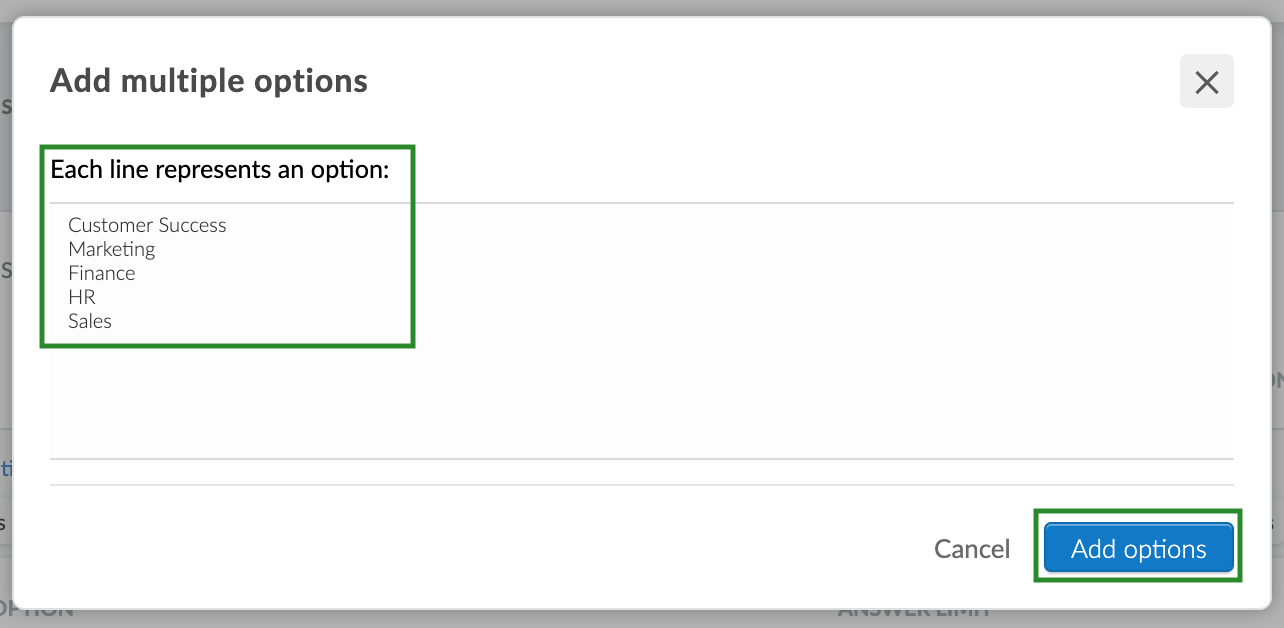 ---
---