How to register people without using emails?
If you do not have or cannot use the email address of your participants, you can register your participants list by using a username.
How to enable username access instead of email access?
To enable this tool, go to the Company Level > Account > Tools on the left sidebar menu.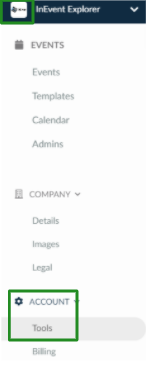 When accessing the tools, look for the Login section. Then, you should enable Usernames by checking the checkbox. By doing that, your participants will be able to access the site or app without an email address.

When making this change (on the company level tools), all other events registered will have this same configuration.
Registering attendees manually without using emails
Once you have enabled the usernames functionality, you can register new participants by entering only their full name and username. To do so, click on People > Attendees > Add person. A window will pop up and you should enter your attendee information according to the indicated fields. Finally, press Create.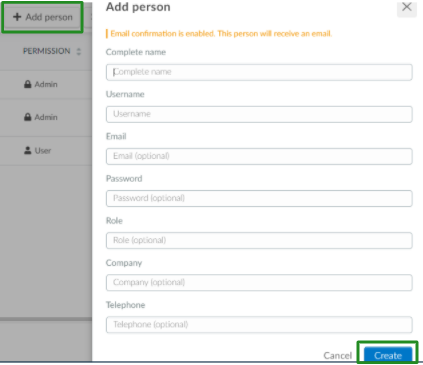 You also have the option to add an optional email if you wish to do so.
Registering attendees using spreadsheets
To register several attendees in a simplified manner, you can use spreadsheets. To do this, click on People > Attendees > Edit > Import. A new window will pop up and then click on Download Demo File.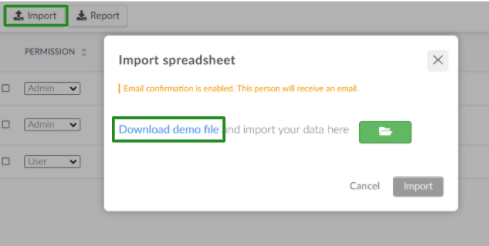 Always keep the default structure of the spreadsheet downloaded in the platform intact. Changing this structure may result in some error when importing the information.
Fill in the columns and rows of the spreadsheet according to the standard file directions as well as the information you have at hand. Finally, save your document.
Avoid using the same username for different people. Always try to use specific usernames so that there is no possibility of conflicting information.
(Suggested username: firstname.surname).

To import your completed spreadsheet, simply click on the green button to open the file explorer. After locating your file, click open and then press Import.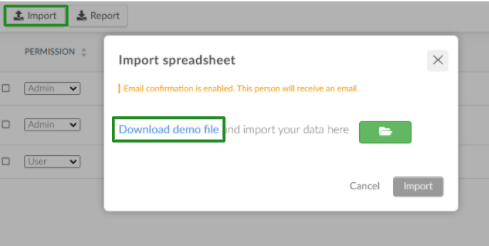 The platform will process the data contained in your file and then automatically update the attendee page of your event.
To learn more about it, click here.
---
---