Submissions: how to view registration form answers
The submissions tab in the registration form page presents you with the submissions of the registration form.
View all answers per attendee
To view the submissions of the registration form questions, press the Submissions tab then click on the name of the user who's registration information you would like to view, as shown below:

Can I generate a report with all submissions information?
You can export all your attendees' registration submissions (form info) by pressing the Edit button in the top right corner, then pressing the Report button in the top left corner. This will download the information to an excel document.

View all Answers per question 
To view the answers given per question Click on the Fields tab, click on a question and press the Answers button towards the right corner.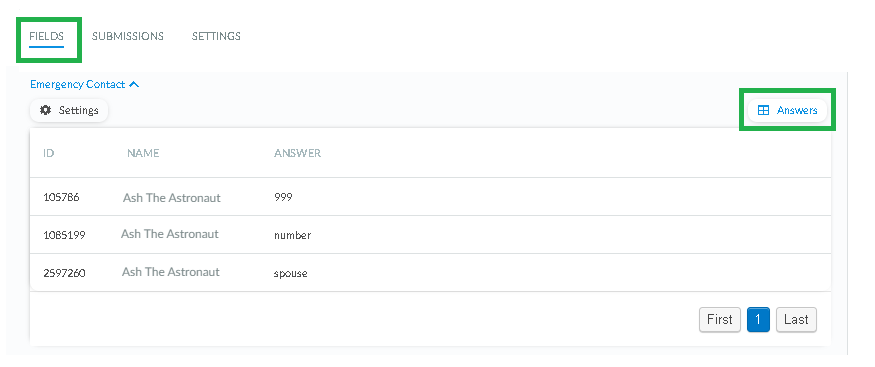 Analytics 
You can also view the analytics with a pie and bar chart view, for certain Answer Types, such as:
Yes or No
Grade 0 to 5
Options List
Multiple Choice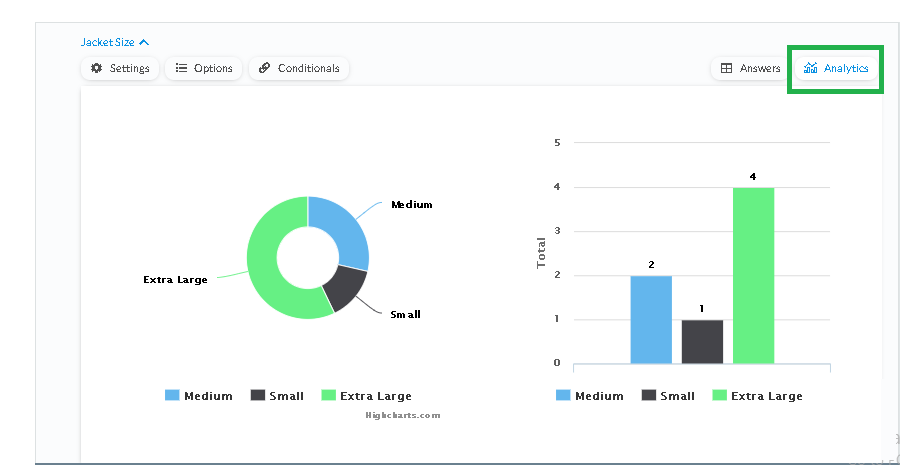 Conditionals 
You also have the option to view your conditional questions, click on the fields tab then press Conditionals.  
to View between Answers and Analytics.


Statistics
It's possible to view the statistics of the submissions to the form, in the top left corner, click in the graphic icon, this will take you to the statistics page.

Here you will have the possibility to filter this submissions using several options. Once you choose the desired option click in the blue button +Add Filter.

There is also the option to view the data in the graphic version.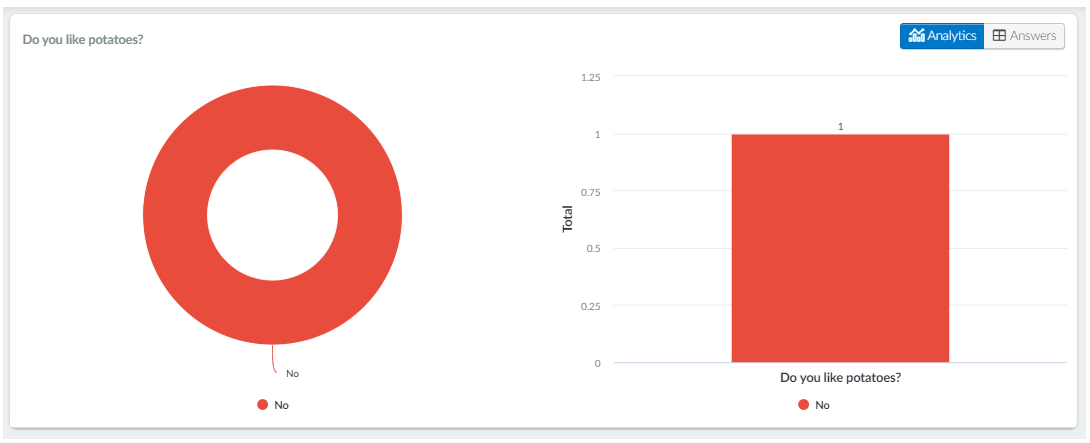 And you can generate a report via an excel spreadsheet too. Just click Edit and then Report.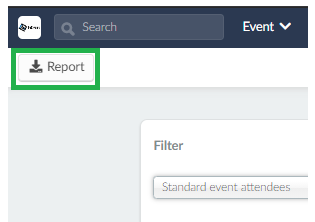 ---
---