Virtual Lobby: How to access it?
You can first access the Virtual Lobby by receiving a link sent to you via email, text message, WhatsApp or even through your favorite social network website.
The link will appear as bellow:
https://app.inevent.com/en/Nickname/VirtualEvent2020/live.php
By clicking on the link you will be directed to the following page: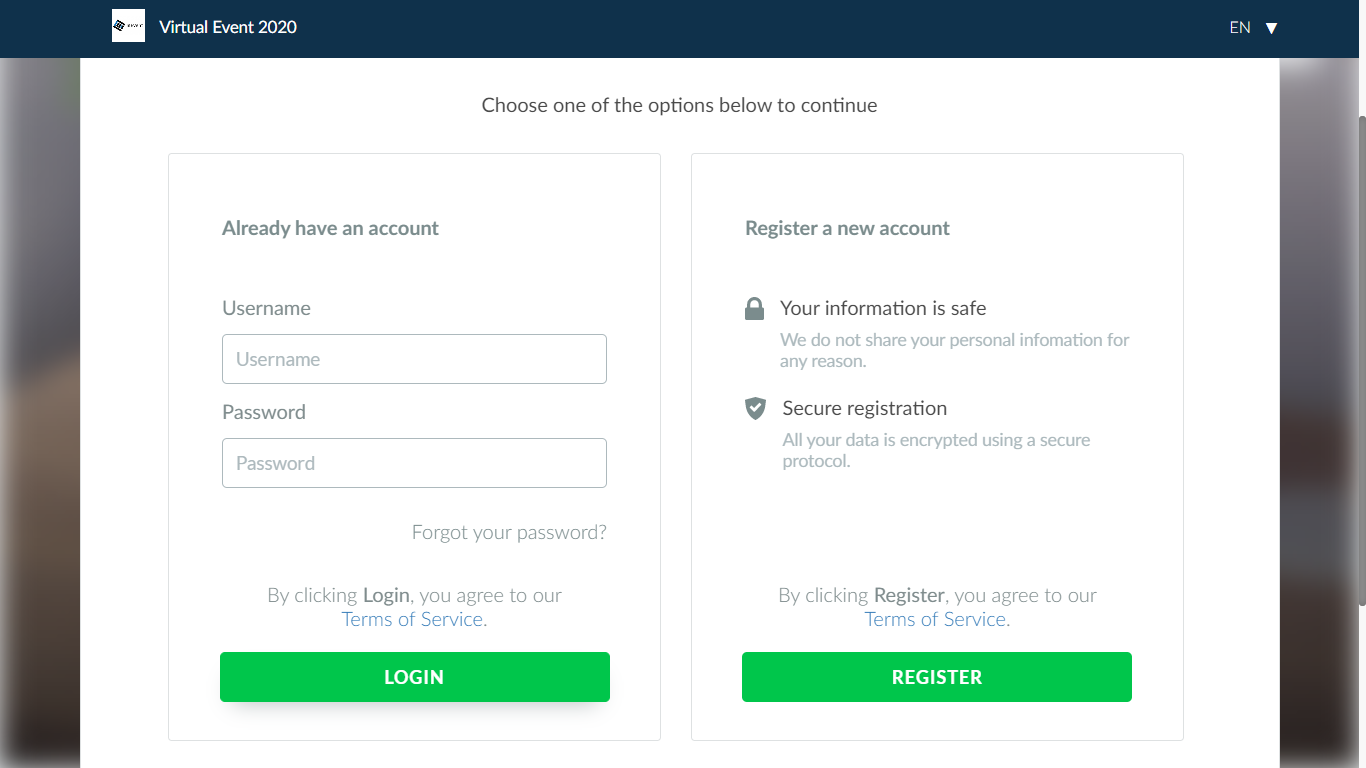 If you have registered already, just write your credentials and login.
How do I register?
If you haven't registered yet, you will have to register to proceed.

Click to Register and complete by filling the Enrollment Form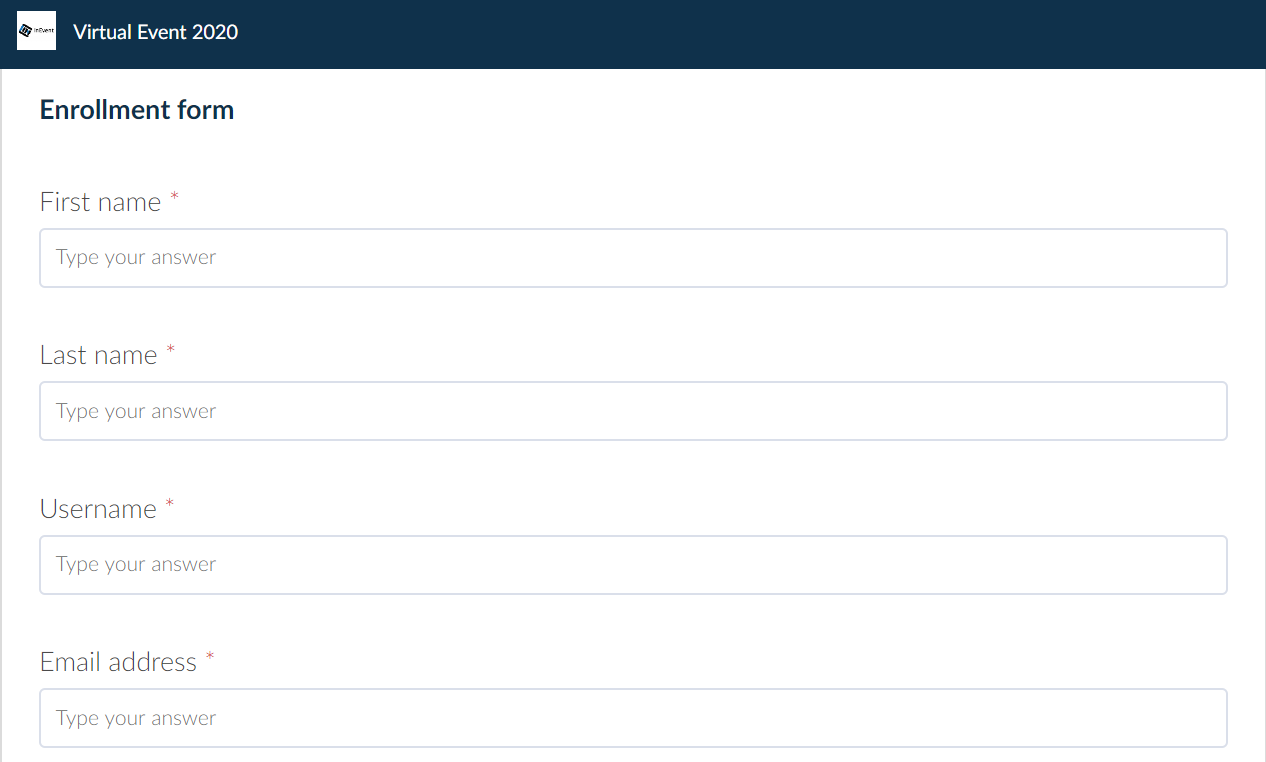 Finish by selecting the Terms of Service box and follow by clicking on CONFIRM.

The following screen will appear, allowing you access to Go To Virtual Lobby. You will also receive an email with confirmation and more details.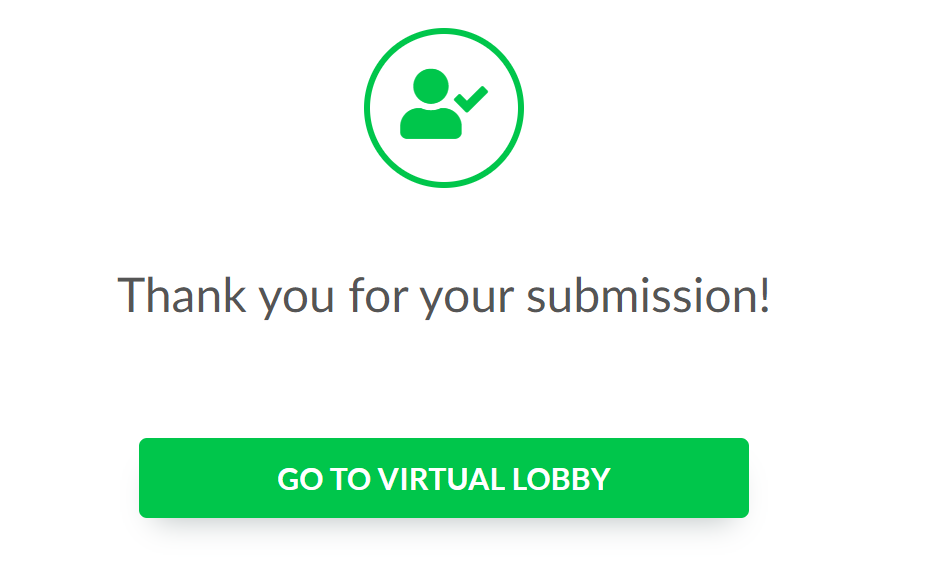 How do I navigate on the Virtual Lobby?
The Virtual Lobby will appear as below: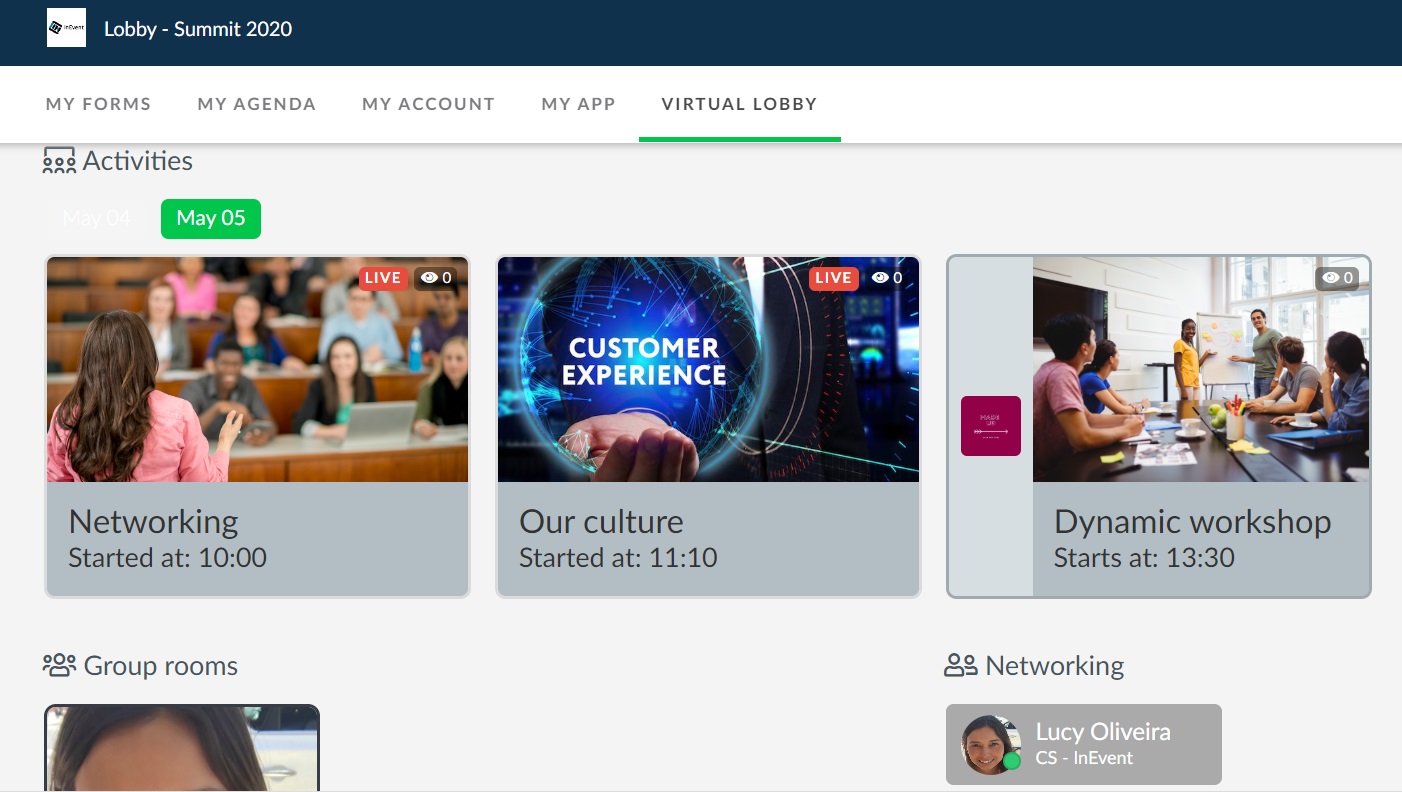 Once you enter, you can select a session you wish to join

Once you are in, you'll see a screen similar to this one: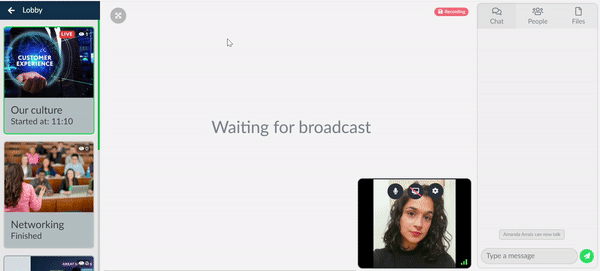 On the right hand side, you'll see Chat, People and Files.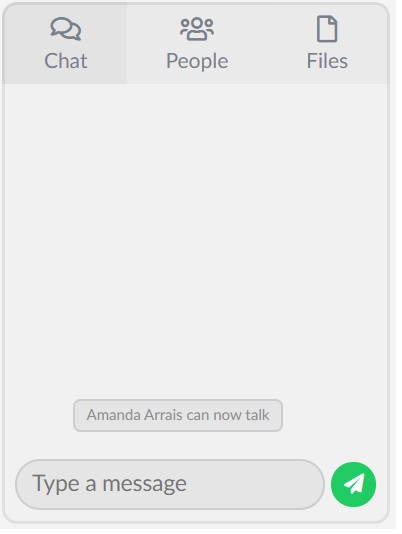 In the Chat tab, participants will be able to chat during the session.
In the People tab, all participants who are online in this session will be listed.
In the Files tab, participants will be able to view and download the available files.
How do I change rooms?
On the Left of the screen, you can scroll between the sessions and enter another just by clicking on the chosen session and pressing YES to confirm that you do want to change rooms.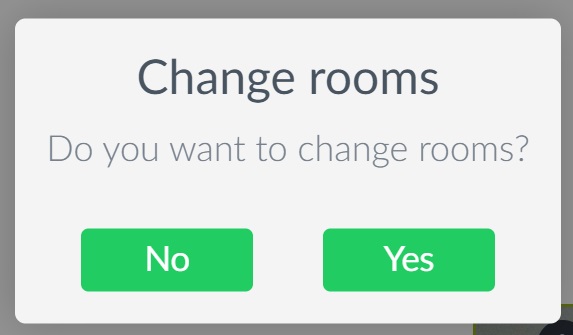 If you want to leave the sessions and go back to the Lobby main page, press the BACK icon on the top left-hand corner above the sessions.

Networking
Below the sessions there is a Networking space, in which you can simply click on a person's name allowing to create a Group room or have individual meetings. Once you invite someone to a private session, they will receive a video request and they will be able to either accept it or decline it.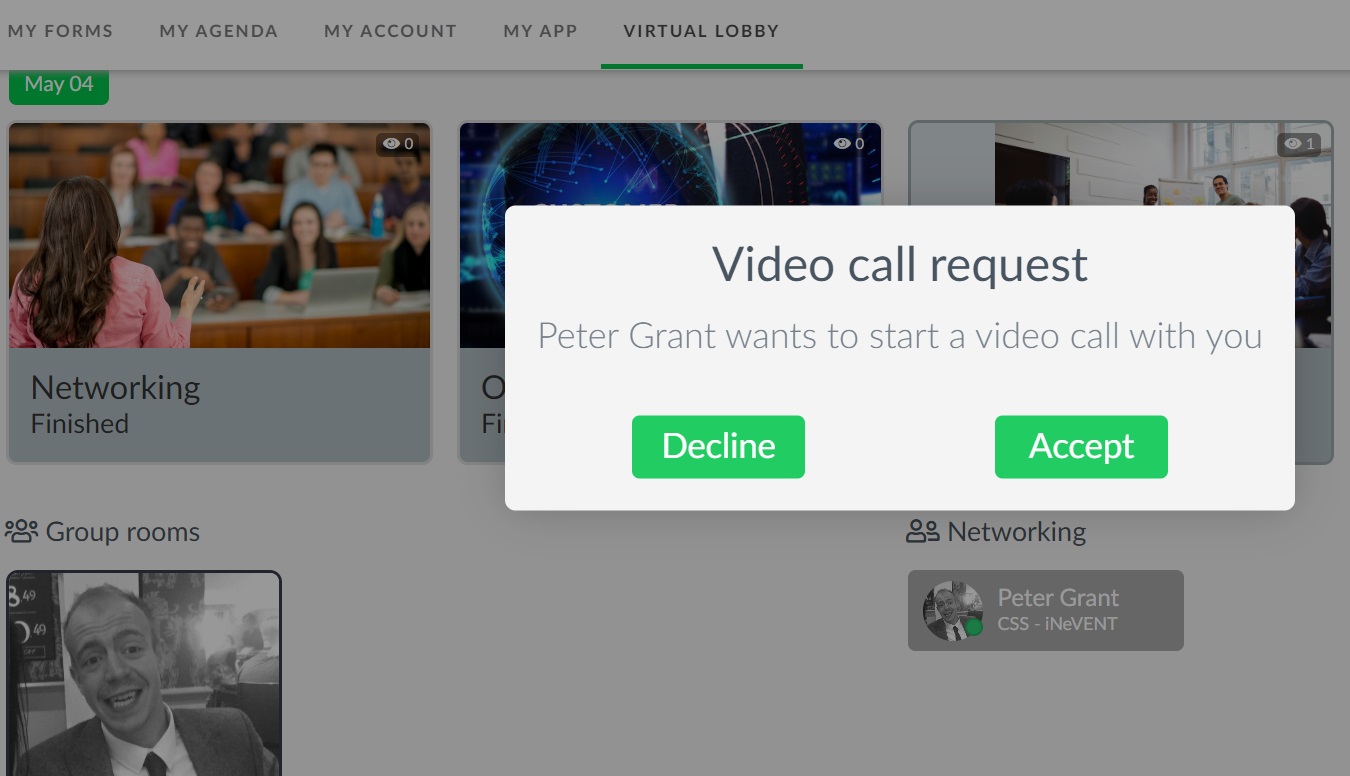 ---
How Did We Do?
---