My Agenda
My Agenda

InEvent has an agenda where all of an event's activities can be placed and scheduled between the beginning and the end date of the event. The number of activities that can be posted is unlimited and event organizers can display a brief description of their activities.
This feature is not required and optional; if your event does not have a schedule, event administrators can disable this function so event attendees will not see an agenda/ schedule on their mobile application.
Setting your Agenda on the platform
Access this link: Agenda Management to see in detail, how to enter your event activity information.
Access the agenda via the App
To view your agenda Press the SCHEDULE tab and here you will see all the activities and which date and time they take place.
If you press the circular blue tab (outlined in the image below) you will only see the events that you are attending (pinned)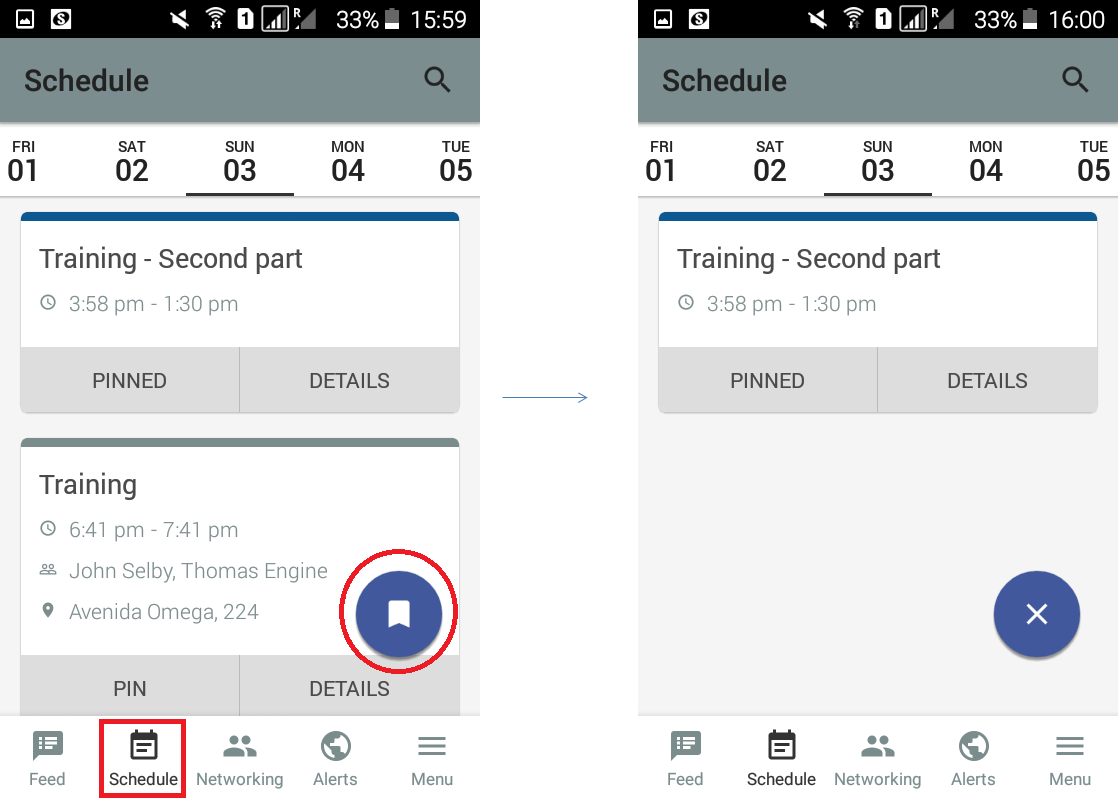 Is it possible to have a tab which shows the activities in which the attendee has enrolled, besides the default Schedule tab?
To have the attendees agenda separate from the event's full schedule, it is necessary to enable   the 'two tab Agenda' in SETTINGS > TOOLS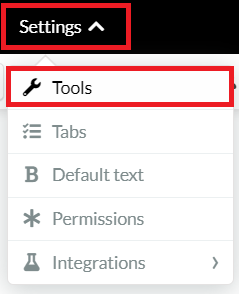 Press the EDIT tab in the top right corner, 
Then in the EXTRA section, tick the TWO TAB SCHEDULE check box to enable the tool
Press END in the top right corner to finish editing.


When you open the application again, a new tab in the main menu will appear automatically. The MY SCHEDULE  only lists the activities that the attendee has enrolled in, while the General Schedule will feature all the program content, which can be chosen or not by the attendee.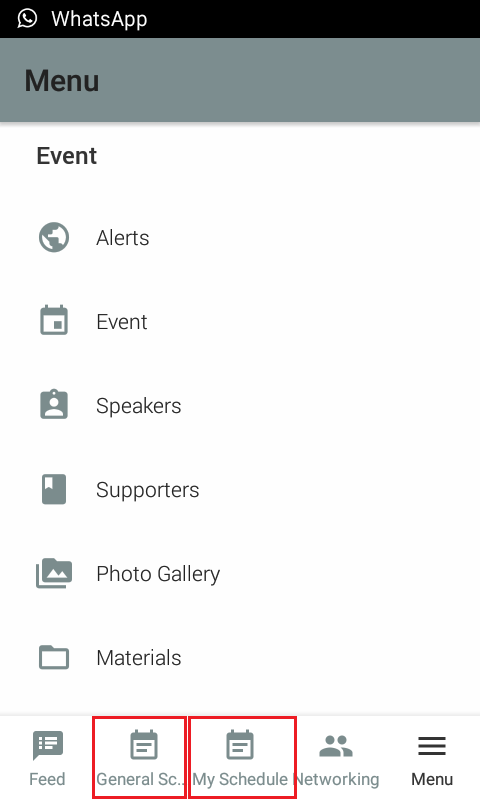 How can the attendee search for activities of interest in the app?
Activity searches can occur through 3 possibilities in the event application: 
Activity Name
Content tracks
Locations
Activity Name: Click on the magnifying glass in the top right corner and enter the name (or part) of the activity.

Content Tracks: Click 'Change' at the top of the screen , select the tags corresponding to the topics of interest, and click on the 'Show Result' button at the bottom of the screen . Click 'RESET' to clear the search and filter parameters.

Location: Click 'Change' , select the places where activities will take place, and click the  'Show Result' button at the bottom of the screen. Click 'RESET' to clear the search and filter parameters.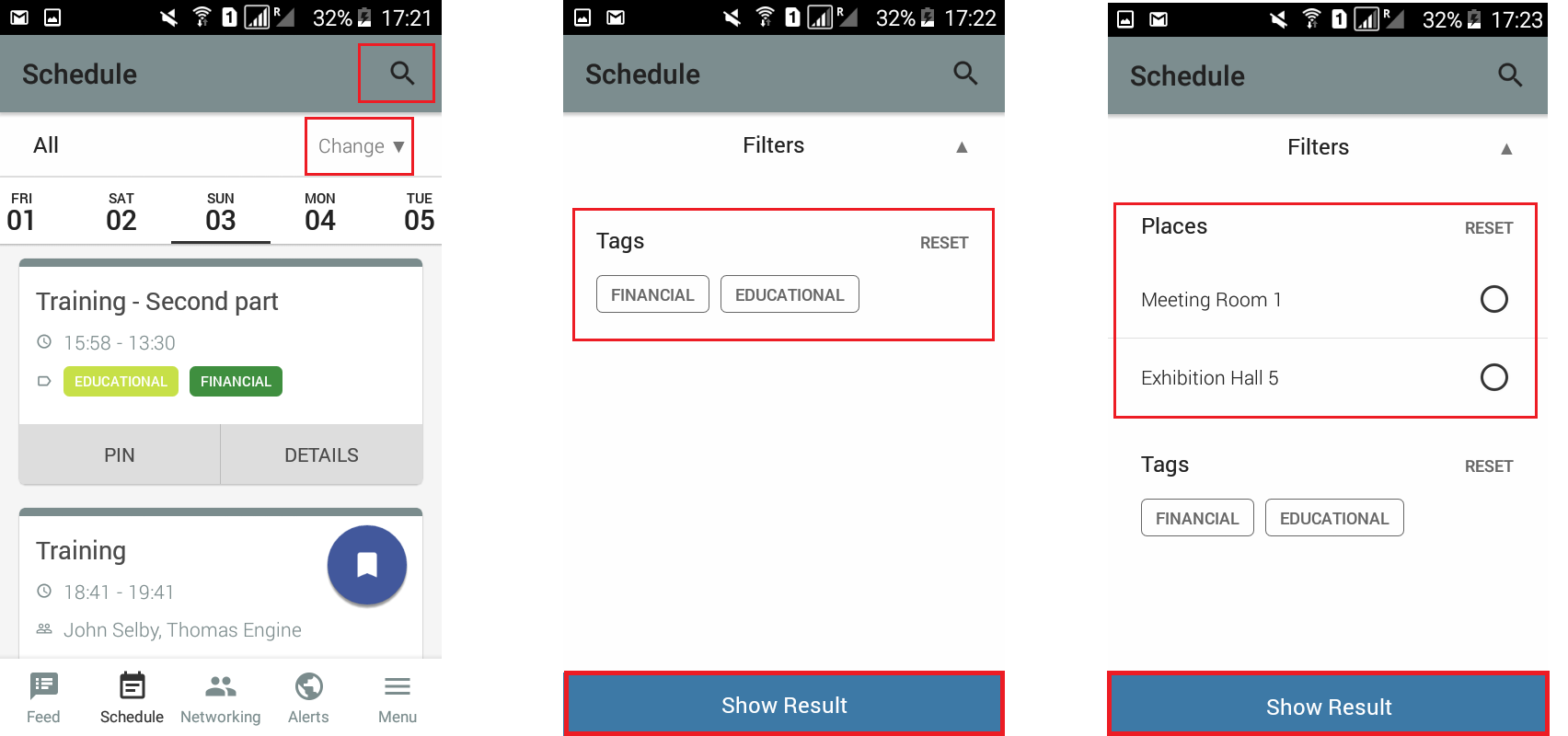 How do I delay an activity through the app?
To delay an activity (as an administrator) through the app,
Choose an activity in the schedule, Press DETAILS then in the 'Organizer tools' section, press DELAY
Select how many minutes you would like to delay the activity for and press OK.
You also have the option to tick the  'Delay Subsequent activities' box. (the activities that come after will be delayed so that activities do not overlap)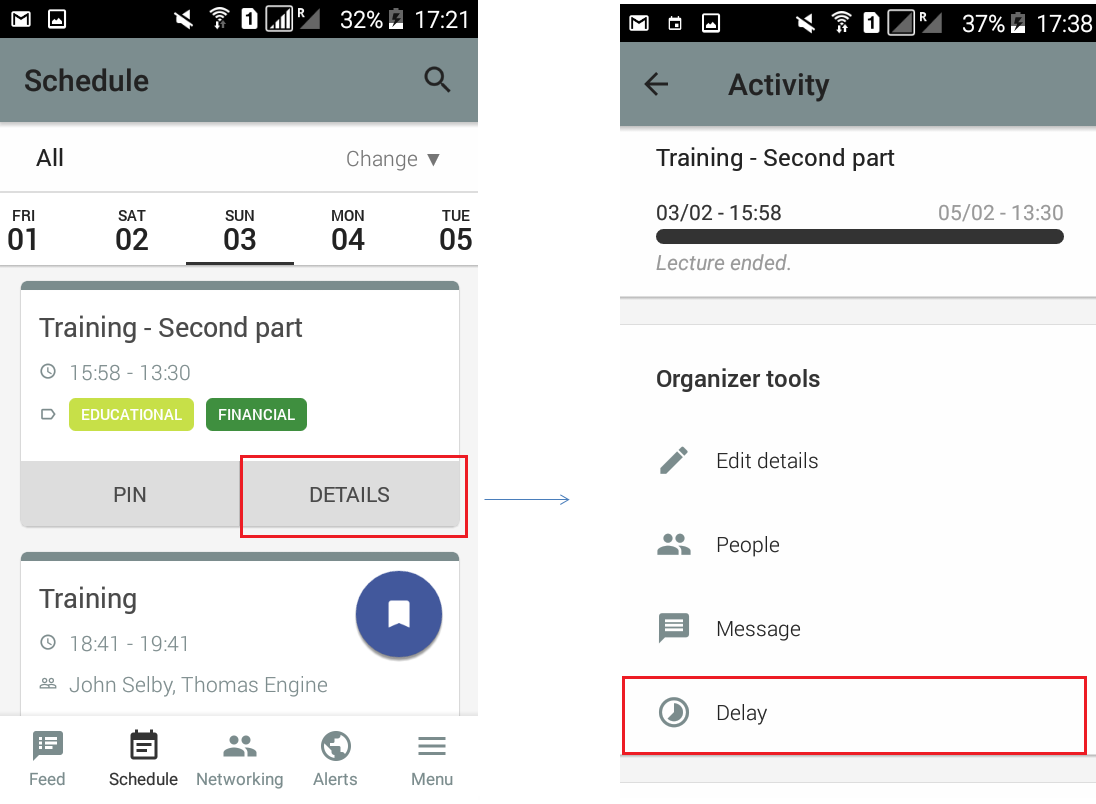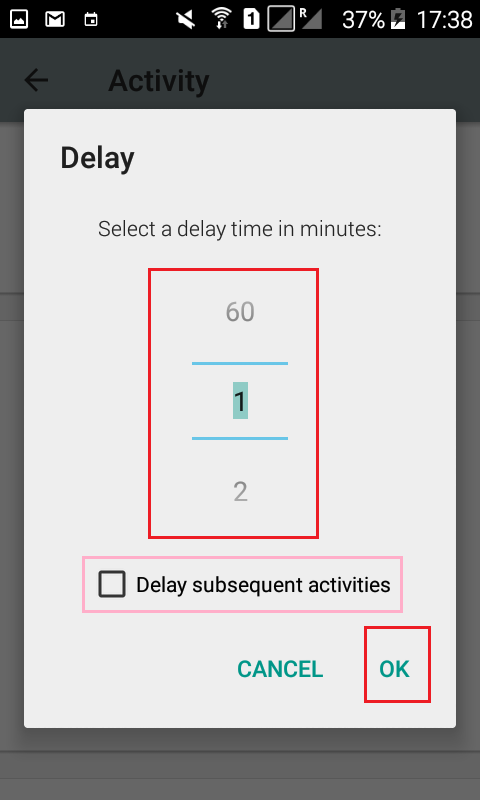 ---
How Did We Do?
---