Integration with Salesforce
Integrate your Salesforce account with the inEvent platform to help you with the import of leads and contacts.
Link your account
The first step is to activate the feature at the inEvent platform. To do so, go to the company level, go to the Menu on the left side, look for CONFIGURATION and click on TOOLS. Then mark the field "Integrate Salesforce to import Leads and Contacts"

After the step above, still on the company level, look for INTEGRATIONS on the left side MENU and click on Salesforce.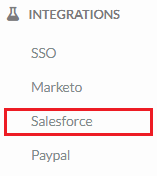 After this, you will select one of the options below:
Link Production Account
Link Sandbox Account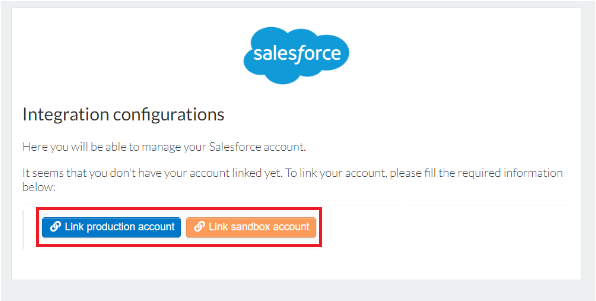 Log in with your Salesforce account information and then you will select in which "folder" the data will be saved:

Import Contact Names, Leads or Campaigns:
To import contacts, leads or campaigns from Salesforce, go to your event at the InEvent platform.
First, click in EVENT > CONFIGURATION > TOOLS. Press edit button and tick the Salesforce checkbox.
Click in PEOPLE – ATTENDEES.
Click on EDIT, at the right upper corner. You will see a new button: IMPORT FROM SALESFORCE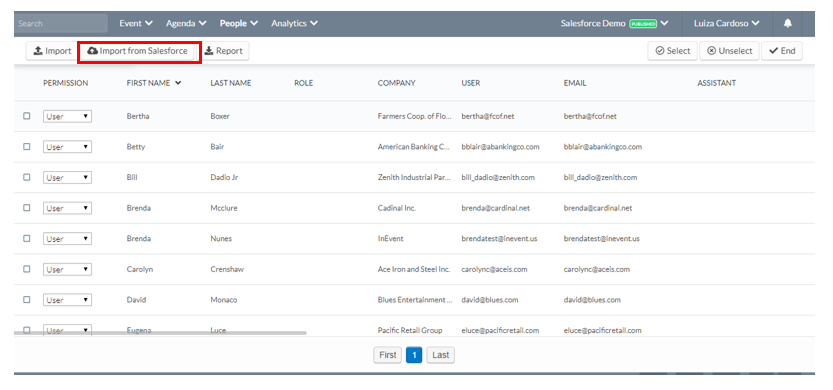 By clicking at the IMPORT button, a new window will open, where you can select what you wish to export: Contacts, Leads, Campaigns or ALL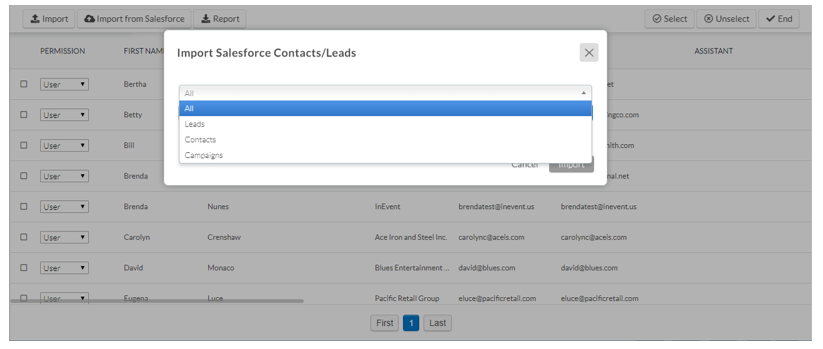 Choose one option, search the names that are on your Salesforce account you would like to import, and press the IMPORT button at the bottom.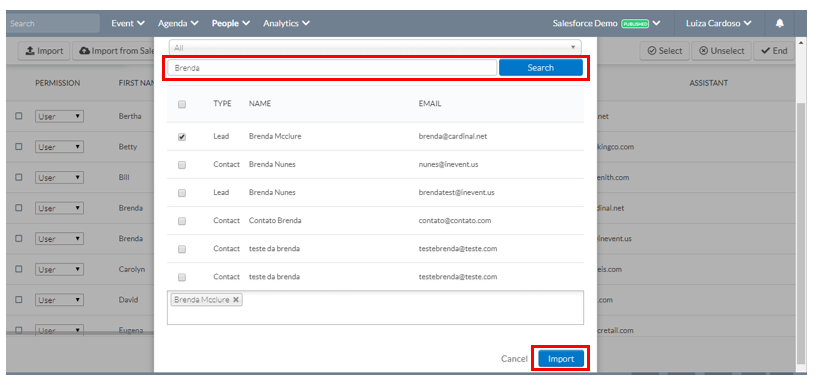 If you search term is campaigns, a new field will appear, so you can select the campaign you desire, and below all the leads from that specific campaign will appear.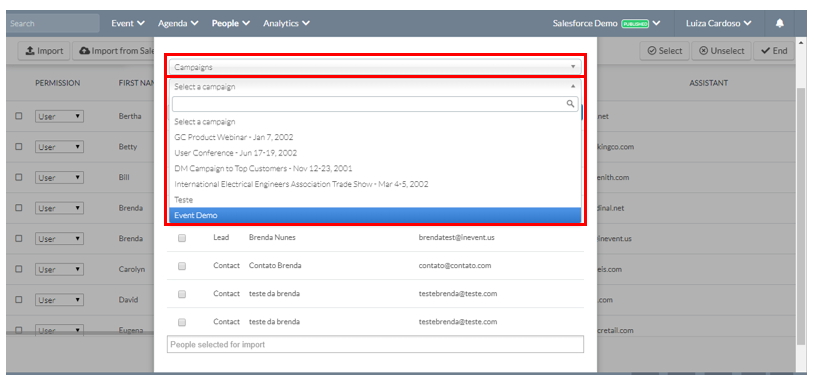 Choose the information and click on IMPORT.
After clicking on the IMPORT button, you will be able to see all the contacts that were imported. To identify the names from salesforce, you will see an icon next to the name.

Export edited information to Salesforce from the InEvent platform
You can edit the details in the InEvent platform and send the new info directly to Salesforce.
To do so, choose the contact name (from Salesforce). A window with this person's details will appear. Click on EDIT. Change the information, and after click on the Export to Salesforce button (as shown below)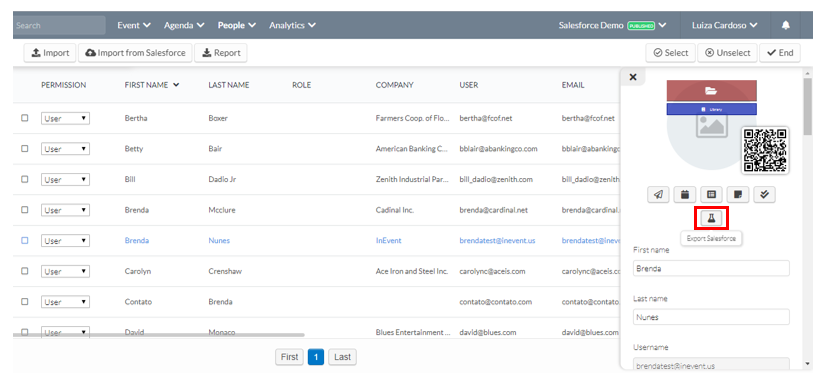 It is also possible to import contacts / leads from salesforce to the Invitees List (PEOPLE – INVITEES) and to your custom lists (PEOPLE – CUSTOM LISTS). Just follow the steps described above.
Unlink your account
You must click on Integrations > Salesforce > Unlink Account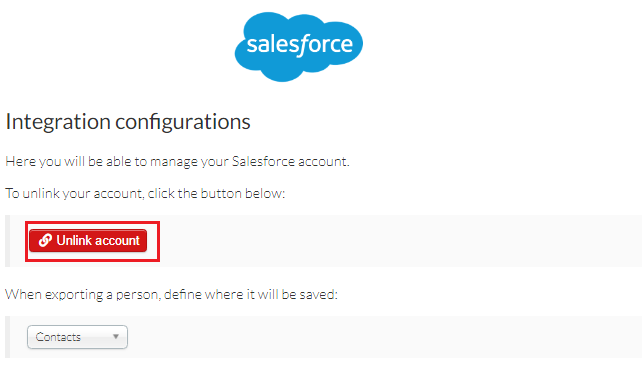 ---
How Did We Do?
---