Partner: How to create a new company?
As Tier I: Business Partners, you have the ability to create new companies so you can demonstrate the InEvent platform to your prospective clients.
Tier II: Certified Support Partners
will not have the ability to create companies.
Click here
to learn more about the types of partnerships.
How do I create a new company?
At the company level, click on Company > Details > + New company
Each
global admin
will need to request permission to create new companies. You can request it by contacting the
support
or
sales
team after signing the Partner Agreement.
Click here
for further information on our Agencies Referral Program.
At the new window you will need to fill it up the following fields:
Company's name;
Logo (1024 x 1024 px by px);
The region of the company
The region of the company is important especially if your customer decides to use the
InEvent app
at the event.
That's it! The new company has been created!
Can I create a trial company for my client?
By default, all the new companies you create will work as free trial accounts and will last 30 days unless you transfer credits to it. In other words, if you transfer credits to the company, it will no longer expire within 30 days, it will last as long as your contract.
If you wish to create a trial account for demo event purposes so your customers can explore the platform, you should follow the steps listed previously on how to create a new company. By doing that, your customer will have a company trial with 10 credits that will last 30 days, and you will not need to use your credits for the demonstrations.
When adding them as a company admins, keep in mind the limits on the free trials:
Full = up to 15 admins
Advanced = up to 5 admins
What is the best way to start exploring the platform?
Here are some tips and articles you can forward to your new client:
Is it possible to transfer unused credits from company to company?
Yes! Click here for further information.
I have numerous companies and want to delete only one. How do I do that?
To delete one company, we recommend removing all company admins including yourself.
At the company level, click on Users > Edit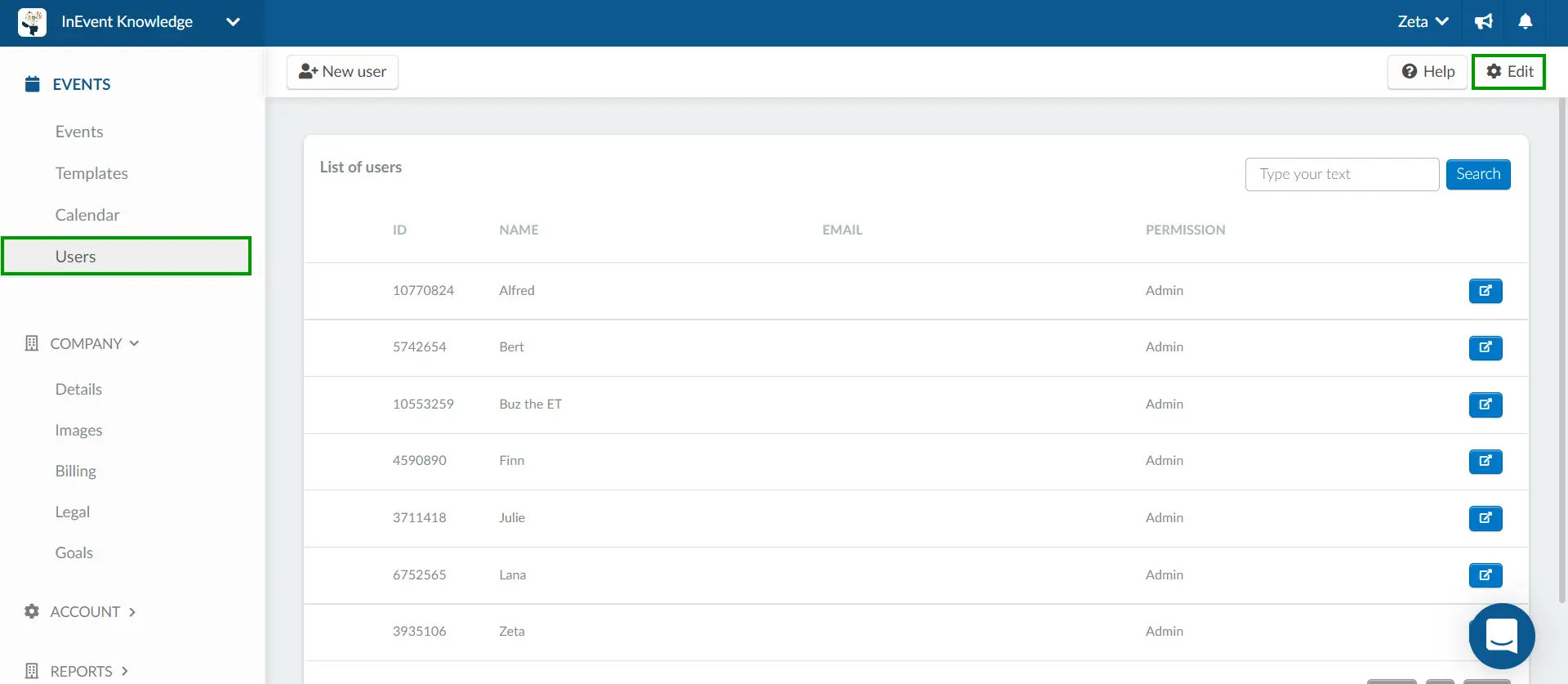 Next, select all check boxes corresponding to the company admins and press Remove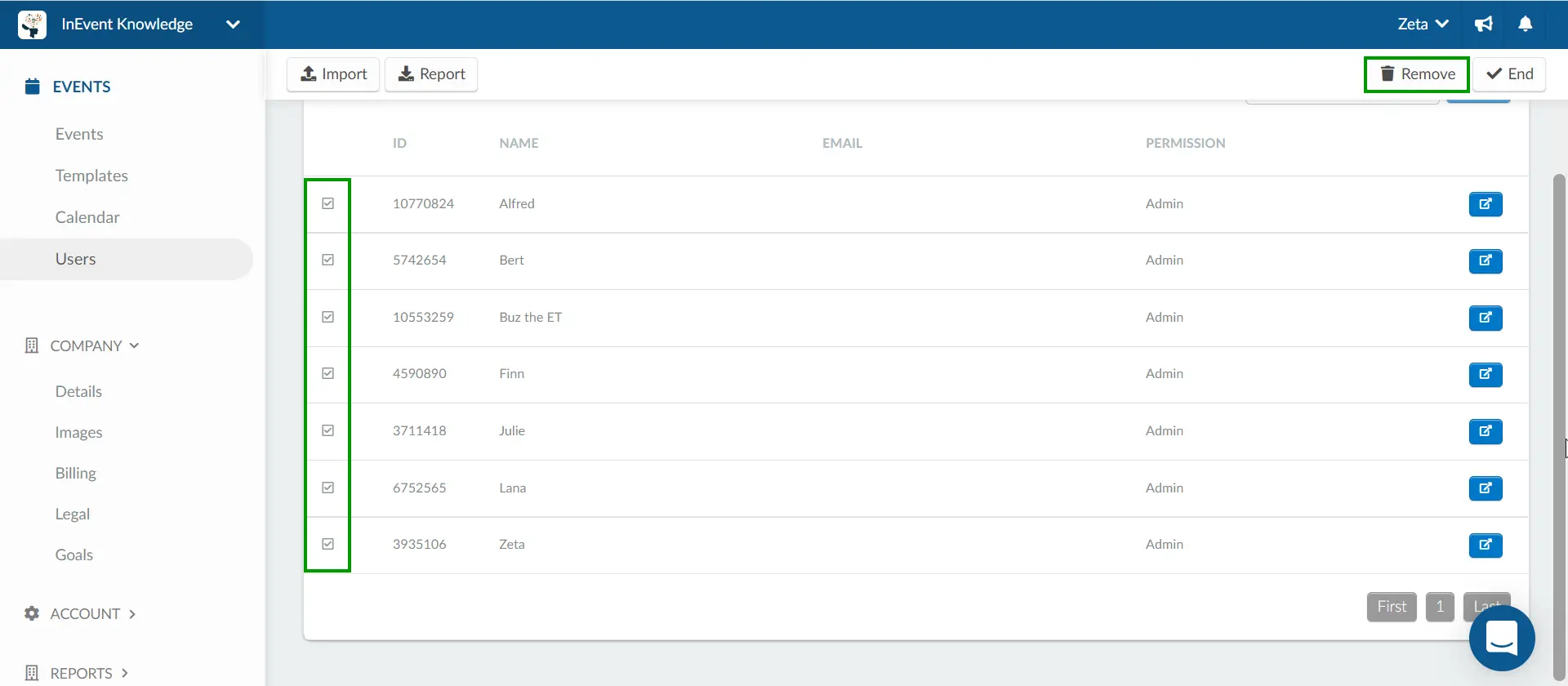 A pop-up window will ask you to confirm the action, press Remove again:

---
---