Main errors that you can encounter and how to resolve them
This article contains a summary of the most common errors that can be found on the InEvent platform by both event organizers and attendees and how to troubleshoot them.
Errors that might be faced by administrators
Administrator permissions will give you access to the backend. Check below errors you might face when in the backend.
People
I can't send emails or I register new people
See if your company still has credits for new shipments or registrations on the Billing screen.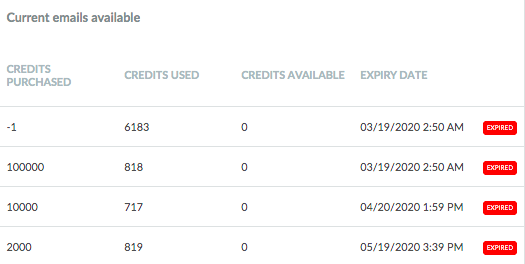 I can't add a new attendee because the email is badly formated

Check the email field for the participant. It should follow the standard format xxxxx@xxxxx.xxx.
Bulk operation error

Please confirm that all fields on the window by the right side of your screen are filled. The most common cause for this error is clicking on the Run Bulk operation button without filling up the required fields.
Attendee does not show up on the attendee's list after being manually added
Confirm if the username you are assigning to the participant isn't already in use. Even though trying to add a new attendee to the event with a username that is already in use will not generate an error message, the new participant won't be added to the list.
I can't create meetings for my participants
To create a meeting, you must be registered as an event admin.

See here how to register a new admin at the event.
Activities
Error on the activity dates

Check if the dates and times of the activities are included within the period of the event.
To do so, go to the event details and check the event date and time.
Spreadsheet errors
Activities
Confirm if the date format is correct, if the spreadsheet has not been changed or if there are formulas in the cells.
More details on how to resolve these errors can be found here.
Participants
Your spreadsheet may contain some formula or special character with ';'. Another possibility is extra spaces in the email column or changes to the spreadsheet structure.
Check here for the most common errors when importing attendees through spreadsheets.
Form errors
Success and error messages
The success and error messages shown to attendee's when filling up the registration form will confirm the registration's status. Click here for information on how to customize them.
Interactions
My pools aren't being displayed
Confirm that you have entered the answer options and enabled the poll to receive responses on the back-end. To adjust these two items, read this article.

Events
I can't see my events on the platform
You may have a password conflict. Therefore, it is ideal for you to log out and recover your password.
If you are an event admin, you will not be able to see the events listed.
Errors that might be faced by attendees
User permission will give you access to the front-end. Check below errors you might face when in the Virtual Lobby.
Virtual Lobby
If you need to troubleshoot the Virtual Lobby, please check this article.
Hardware error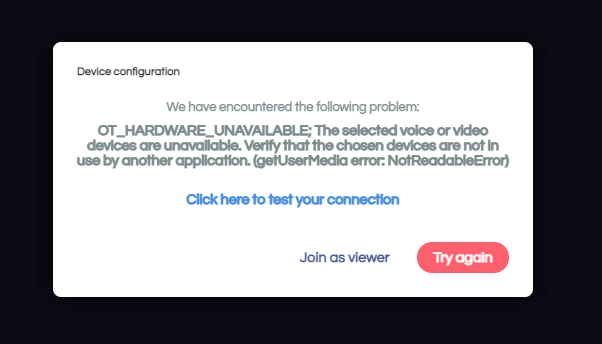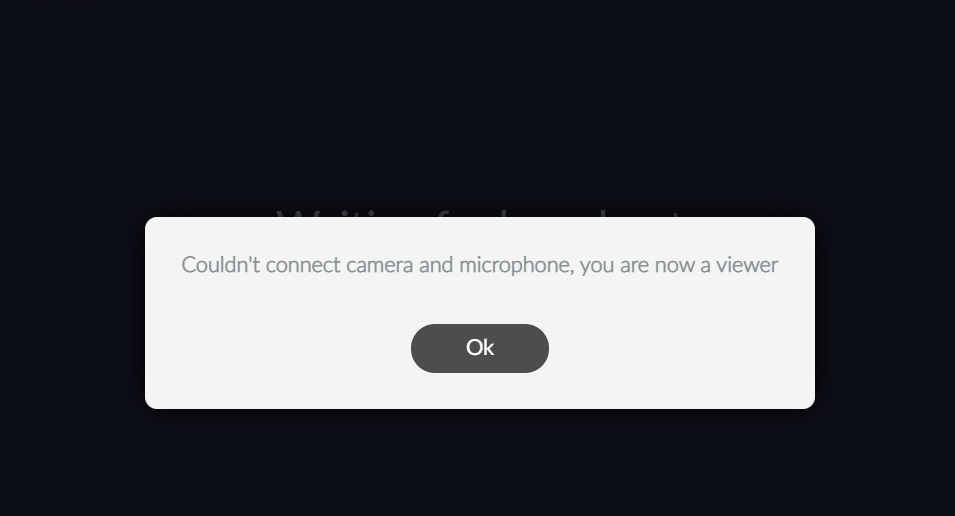 Check your camera and microphone permissions. This error happens when your operating system doesn't allow the browser to access the camera or mic, mainly because it is already being used by another application. Also, check if your computer's memory usage and close other applications that may be consuming it.
For further information, click here.
Connecting state
If you are a speaker, we recommend turning off your VPN. If you are an attendee of the event, using a VPN should work fine but we do not recommend using Cisco VPN as it may cause connectivity issues.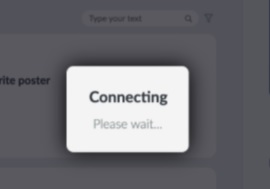 Login
Incorrect password: Confirm that you are typing the correct password or that your profile is set as a company admin.

TokenID does not exist: if you see this message, it means your login credentials have expired and you should refresh and log in again.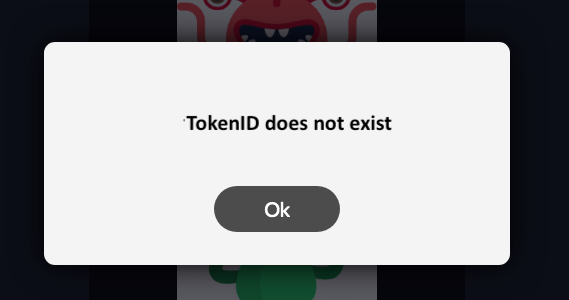 Other common error messages
Click here to check messages you may encounter when accessing the Virtual Lobby as a user.
---
---