Multi-Events
Create, edit and manage your company's events through the InEvent platform. Having access too ne event doesn't mean access to all events. The admins can decide who can access each one. The events can be hidden, private public.
Creating an Event
You must click on EVENTS> + NEW EVENT, complete EVENT'S NAME field  and then click on CREATE button.  You can choose if your event will have an already pre-defined template.




Creating a Template
A template is used when you have similar events happening, and you only create one template and you can use in many events. The template becomes standard and you cannot change the cover page, event tools and forms.
You can choose the name of the template and a tag color. This will help searching for future events.
As soon as you click on CREATE, you will have access to your event template. You will be able to set the standard tools that will be used in all the events that will follow this template, as well as the cover picture, general and organization description, address and forms. To learn more about the set-up, read Event details, Registration Form, Set Event Tools

Delete Events

To delete an event click on EDIT, select the event checkbox you wish to remove and then click on REMOVE> END.



Search Events

You can search for events, by clickig on EVENTS -> SEARCH.

It is possible to specify your search selecting it by Name, City, In Person, Public, Visible.

Filter Events
To filter your events, Press EVENTS on the left side, then in the top right corner press the FILTER button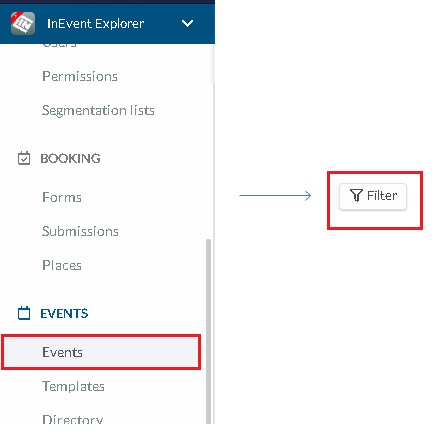 Click the drop down box and choose from the following filters:
Events ive created
Events im the host
Next events
Past events
Current events
Single day events
Multi day events
Online events
Presential events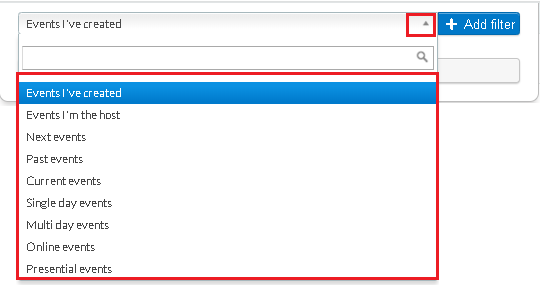 You can choose a filter or multiple filters by selecting the filter(s) and pressing the blue ' + ADD FILTER' button.

Remove a filter 
To remove a filter, simply click on the red trash icon on the right side of the filter you wish to remove as highlighted in the image below:

Company´s Administrators
Administrators are able to manage each event and manage the company structure. Only administrators can add new administrators.
Read Admin Global
Visual Identity in Multi Event platform

You can modify the colors of the platform and app to your company´s colors.  See White Label for more information. 
Event Tools
To change tools that will be available to all events, go to TOOLS > EDIT.
According to your requirement select or clear tools checkboxes and click on END.
To change tools available in a specific event, click on EVENT > CONFIGURATION > TOOLS > EDIT and then tick tools checkboxes you want to add or remove. To save changes, click END.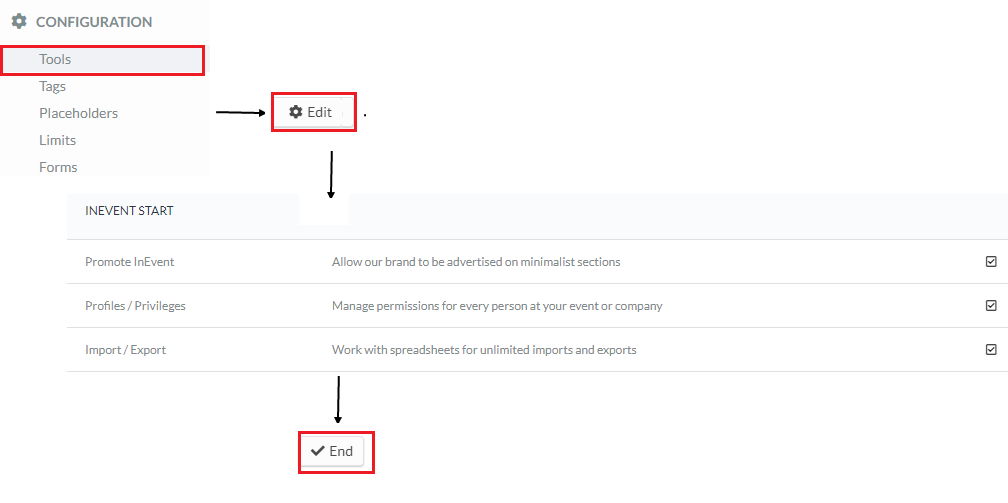 ---
How Did We Do?
---