Virtual Lobby
Virtual Lobby: Online events
Virtual Lobby is a tool that allows your events to happen virtually. An online environment that can broadcast from a large networking event, a single session or even several simultaneous sessions of individual conversations.
With this tool, it is possible to watch the sessions that you have registered or are interested in, switch rooms, participate in a chat group, or even a one-to-one conversation, just by clicking on the name of the attendee you choose.
Find out which rooms or activities are available, as well as presentations, content and people who are in the same environment as you.
Specifications
Host - one host per room. They can add, remove and grant presentation access to presenters and also himself / herself.
Presenter - up to 17 per room, with video, audio and screen sharing capabilities.
Participants - up to 100,000 from either the Virtual Lobby or from the embed live stream link.
Available resources
Screen sharing : Share your current screen with picture-in-picture support.
Microphone control : Define which speakers and guests can speak during your panel or live sessions.
Networking: Click on an attendee to begin a face to face conversation
Group chat : Create an interactive chat room with live messages from participants.
Analytics (all metrics) : Generate reports with live video sessions, audience, bandwidth and more.
File sharing: Share materials that can be viewed and downloaded .
Live streaming: Stream your sessions live to your website.
Sponsorship advertisements - add advertisements in image form for your sponsors, inside the sessions
How do I set up my online event?
Your event must be set as Published, Public, Visible and Online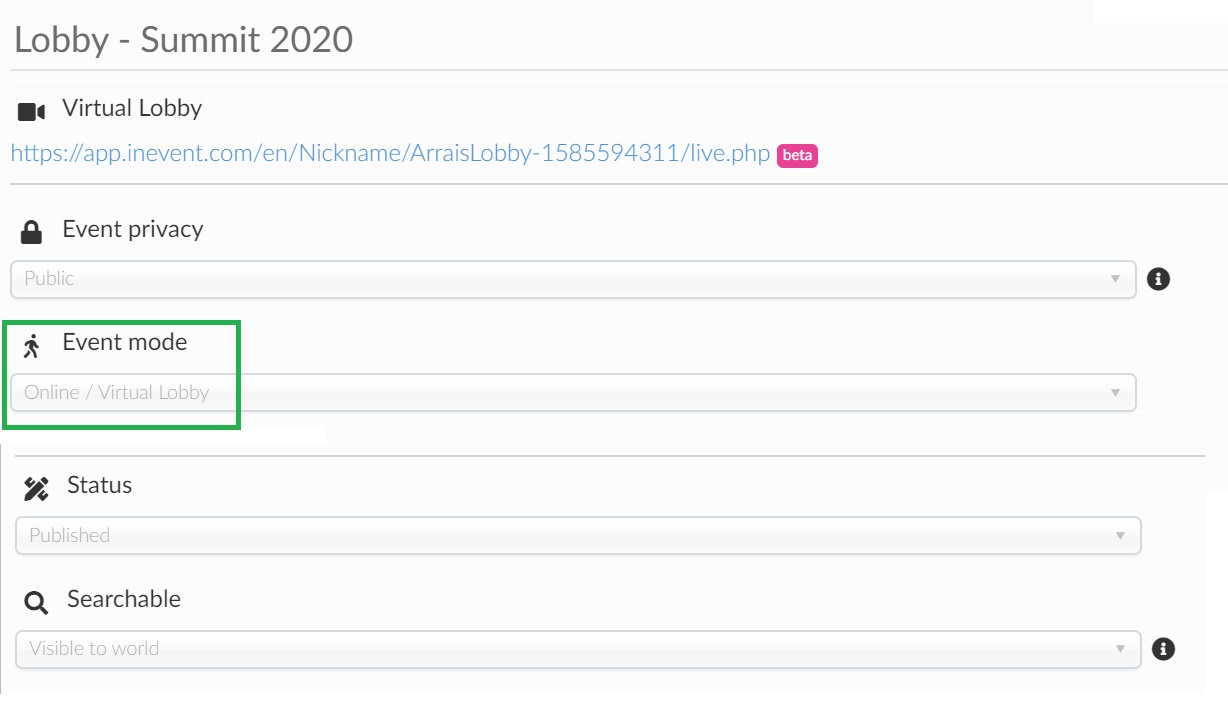 When set to Online / Virtual , a link will automatically be generated to access and view the Virtual Lobby:

You can also access the Virtual Lobby by clicking EVENT > VIRTUAL LOBBY > PREVIEW

Inside the Lobby you'll see:
Cover
Your event's activities
Group rooms
The list of online participants available for networking;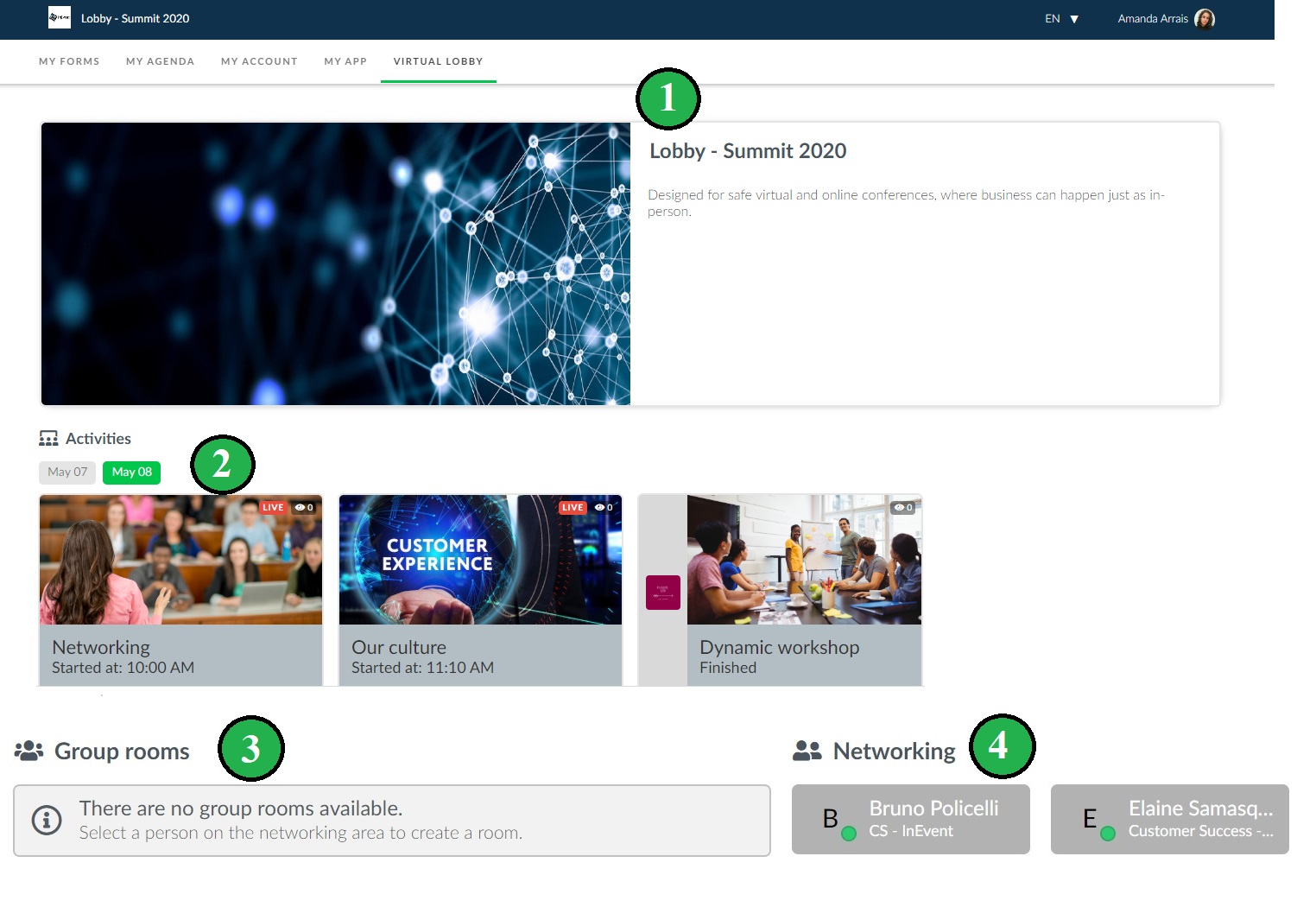 How do I set up the Virtual Lobby welcome card?
By clicking on EVENT > VIRTUAL LOBBY, you'll be able too choose your cover type. You'll have two options: default event cover and video cover.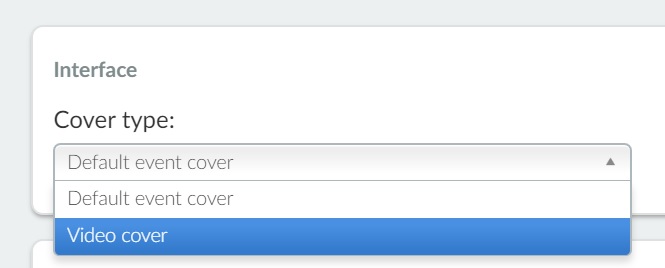 If you select Default event cover, the cover image you updated on the event details page will reflect on the Lobby cover as well.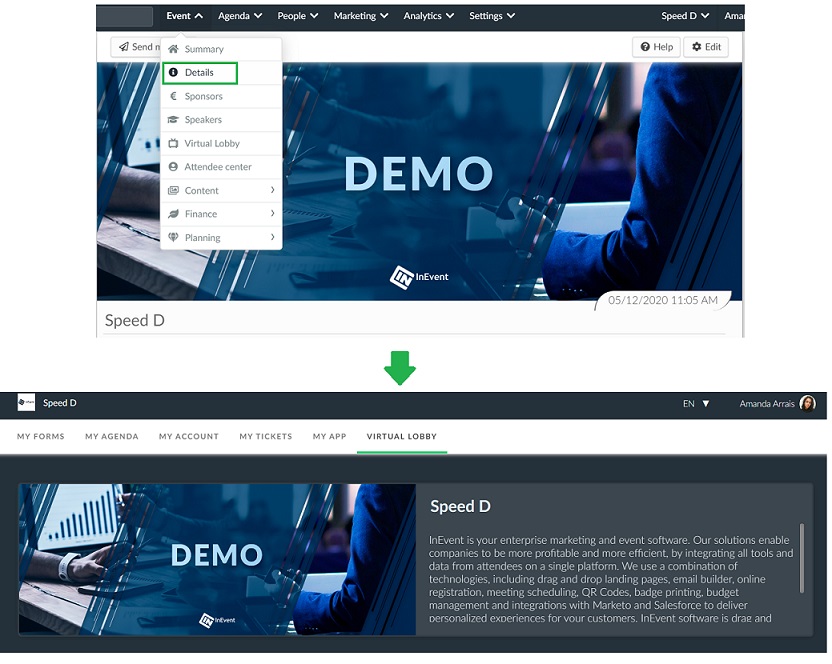 The text that will appear on the right hand side of the Welcome card in the Lobby is the
general description
added on the event details page.
It's important to remember that for the Welcome cover to appear on the Lobby, you'll need to make sure Hide Welcome is not enabled under the Virtual Lobby settings.

How do I add a video as an event cover?
To add a video as an event cover, select Video cover and insert an Youtube link in the black space that follows https://www.youtube.com/watch?v=

This is what your Virtual Lobby welcome card will look like: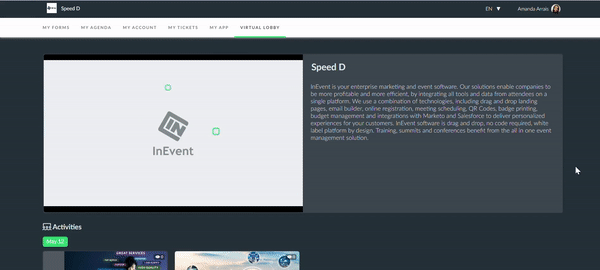 Configuring online activities
To configure your activities, go to Agenda > Activities > select the activity and click Edit (top right). The Details tab contains the settings for your activity, including the possibility of making it a virtual room.
Sponsors and Advertisement
You can enable sponsor advertisements inside a session.
The Adds will appear in the top right corner of each attendees screen.
If you add multiple adverts they will alternate, based on the preference you have set between; less important/important/more important. Example below:
To learn how to create advertisements for your virtual lobby
Click Here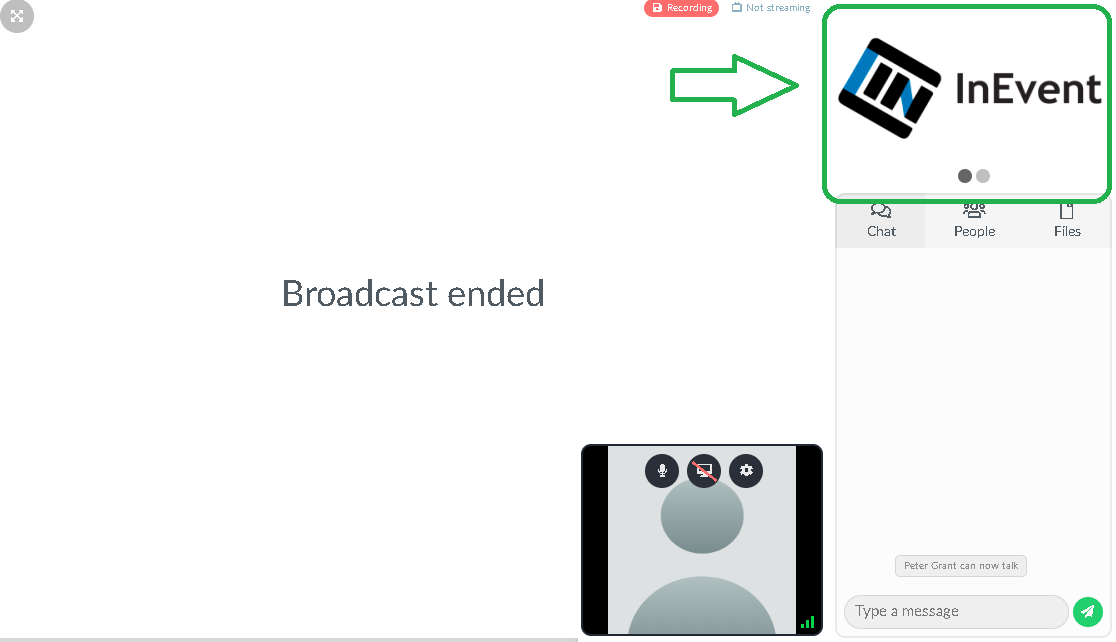 Sponsors logo in the room image
You can also add sponsors to your sessions, the logos will appear next to the room image: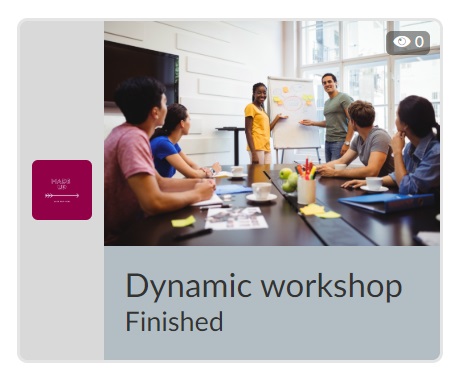 Click here
to learn how to add your sponsors and link them to activities.
How do I change the colors of the Virtual Lobby?
You can customize the colors of your virtual environment according to your preference.
To do it, on the company menu press COMPANY > DETAILS.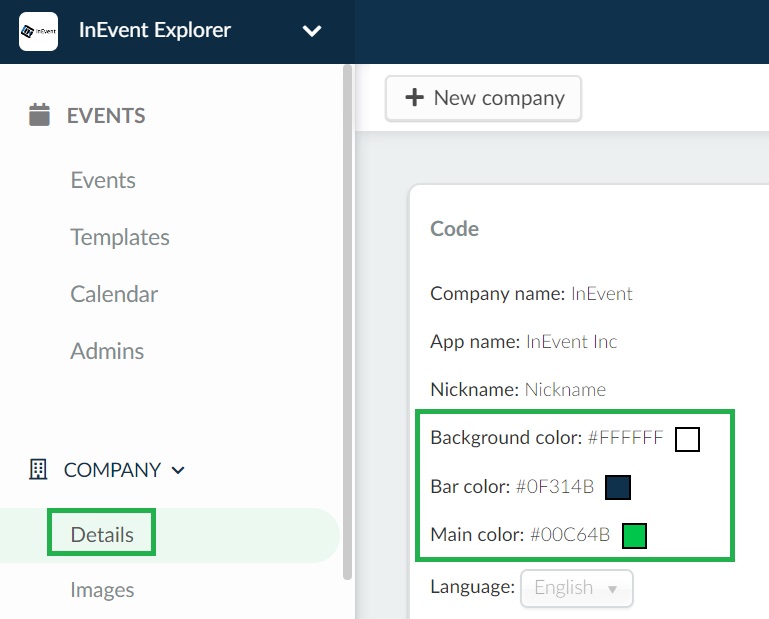 You' can change the "Background color", "Bar color" and "Main color" using the hexadecimal code of the color you want.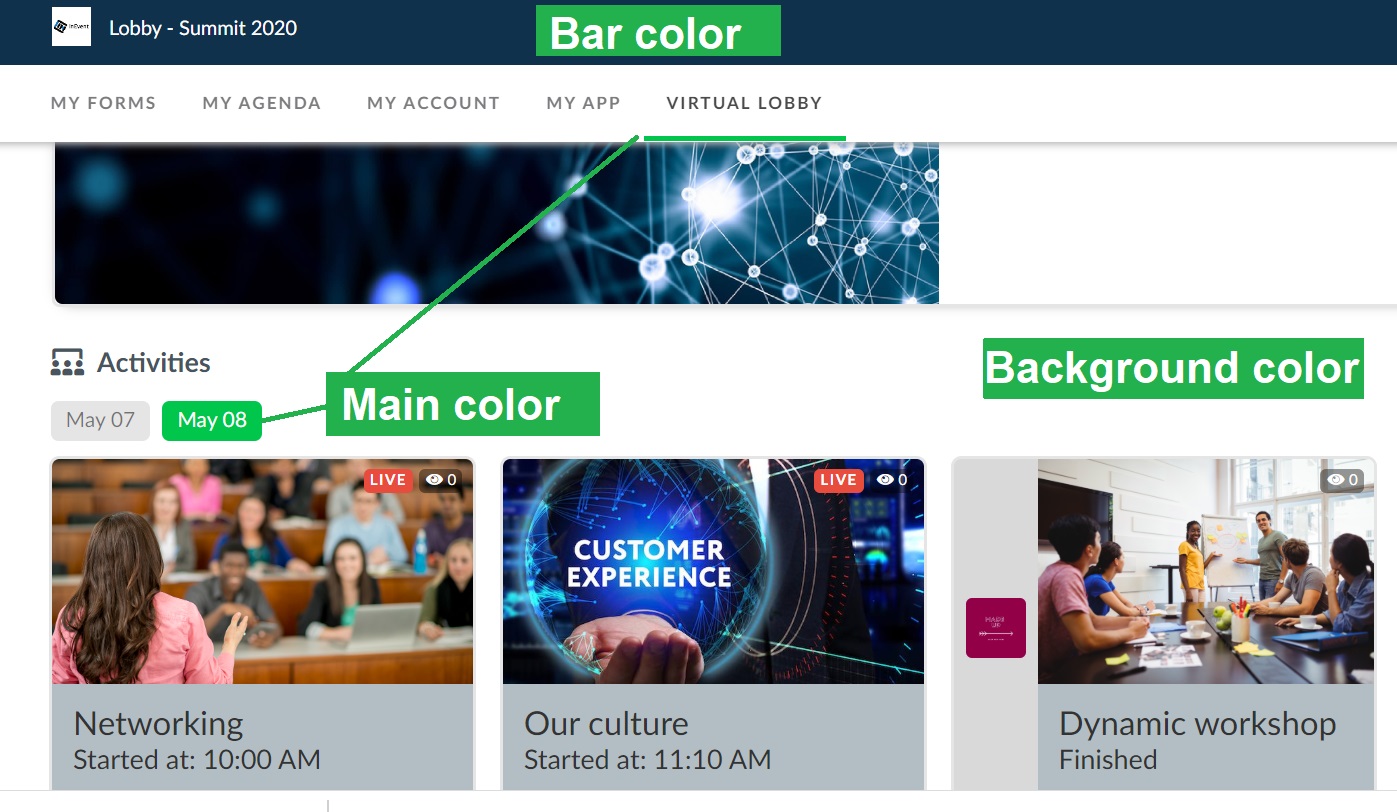 Virtual Lobby Analytics
Here you will be able to find the virtual lobby reports, including how many views your sessions have received, who has view your sessions, how long each attendee spent in your sessions.
How to make access to the virtual platform available to Attendees?
Via registration form
If your event has a form for registering attendees, you will be able to access the Virtual Lobby after completing the registration:
The attendee must fill in all the information that you defined as mandatory and complete the registration: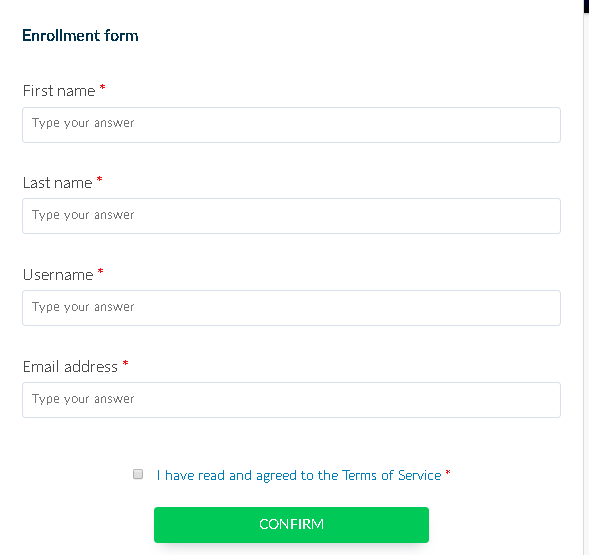 Once the registration is complete, the attendee can click the button: "Go to virtual lobby" to access.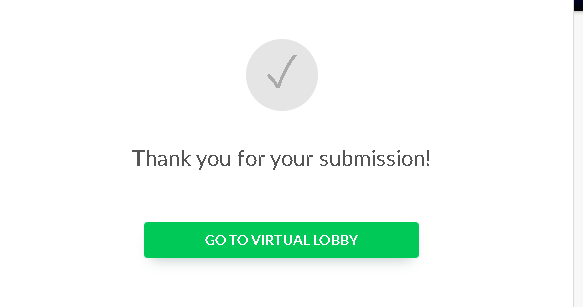 Via website
Go to Marketing > Landing pages > Website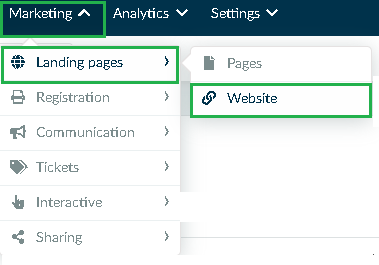 Add the "My account" section in the website configuration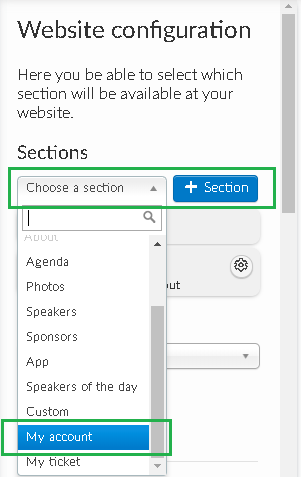 When accessing the "My Account" option through the event website, the attendee can click on " Virtual Lobby " in the top menu, or "Open Lobby" in the bottom corner of the page.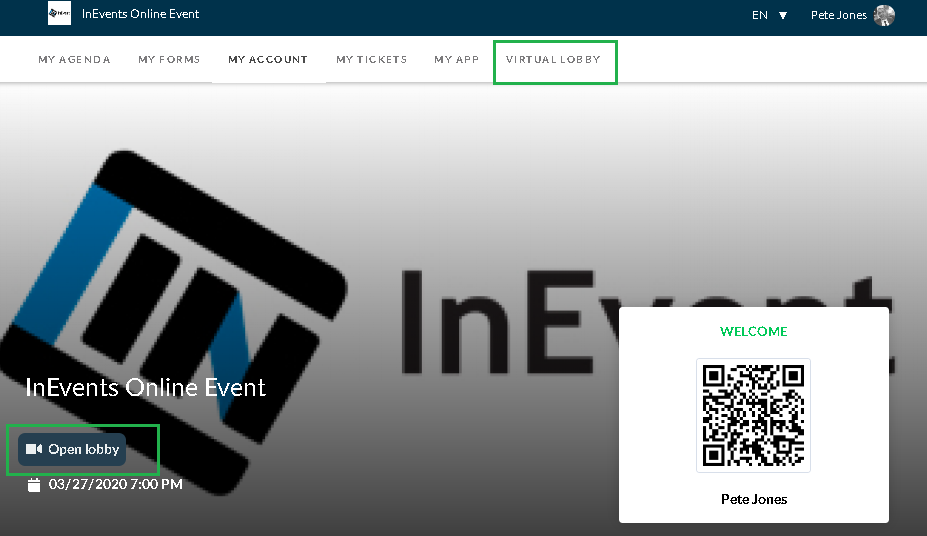 By clicking on " My Agenda ", the attendee will have access to the links, for all activities that have virtual rooms: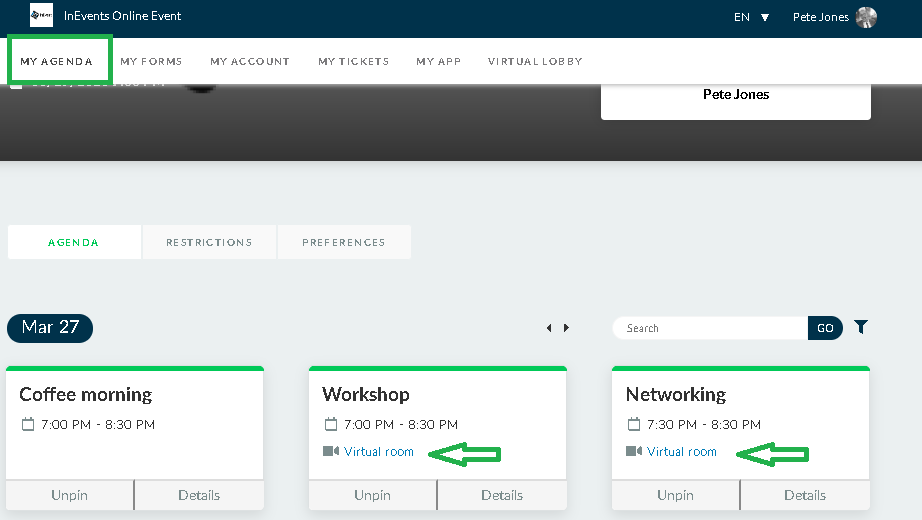 Via email
We recommend adding the virtual lobby link to the confirmation email.
To learn more about configuring your automatic emails
Click here
Go to Marketing > Communication > Automatic emails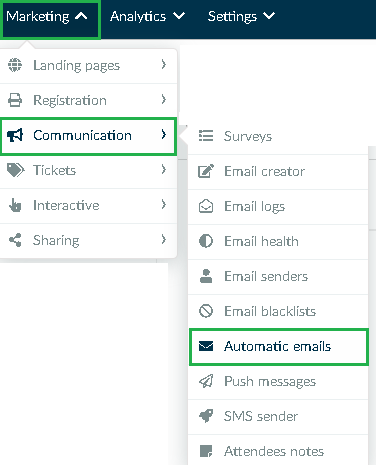 Locate the confirmation email and click the blue button ("Open email editor") in the right corner of the page.

In the email editor, you can customize your confirmation email and add the Virtual Lobby information.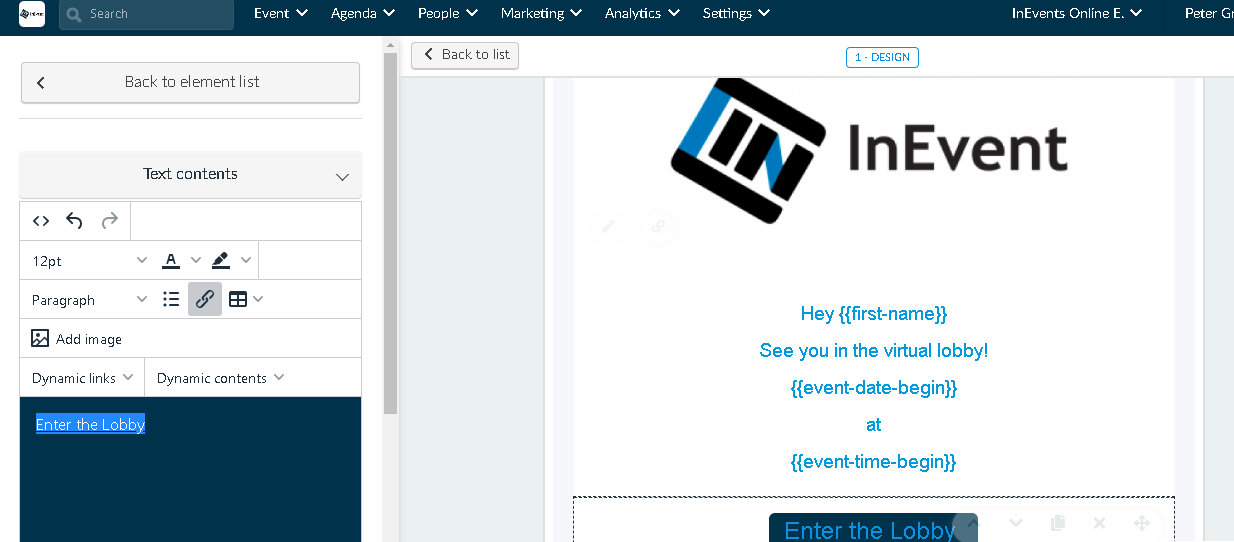 You can create or button or simply add the Virtual Lobby link, through the "Dynamic links" on the left side of the text contents tool.

How can I invite speakers to present into an activity?
To clarify your doubts, please check this document.
How can I create a backstage area for my speakers and presenters?
You can create a hidden backstage area for your speakers and hosts to come and prep or talk before their session starts.
Using custom lists you can create a room which will only be visible to people on the list. To learn more please Click Here
---
How Did We Do?
---