Sponsors
SPONSORS
Our platform supports the addition of sponsors onto your event and they may also Advertise on your event's website.
Video summary
How to add a Sponsor
To add a sponsor go to EVENT > CONTENT > SPONSORS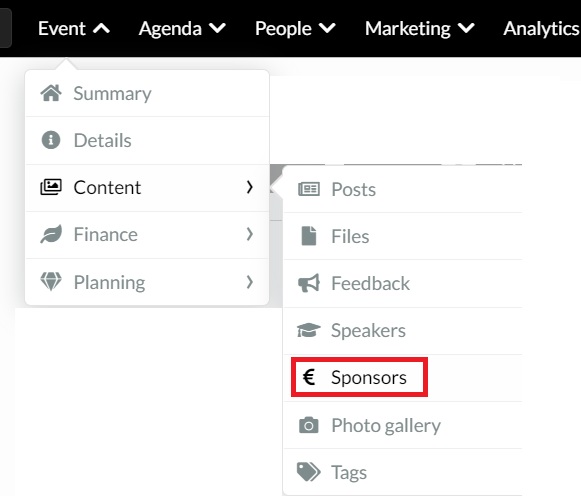 To Add a sponsor onto the platform, click on + ADD SPONSOR.

Fill in the sponsor's name and click on the blue Create button. Then, click on their name in the list that is created on the left side of the platform.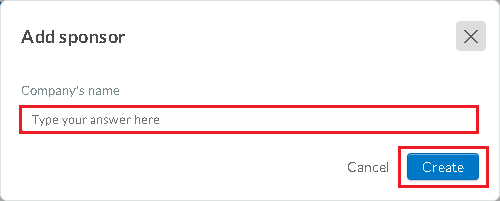 How do I edit sponsor information?
To modify and/or edit information regarding the company, press EDIT in the top right corner and begin filling out their information. When you have finished editing, click END.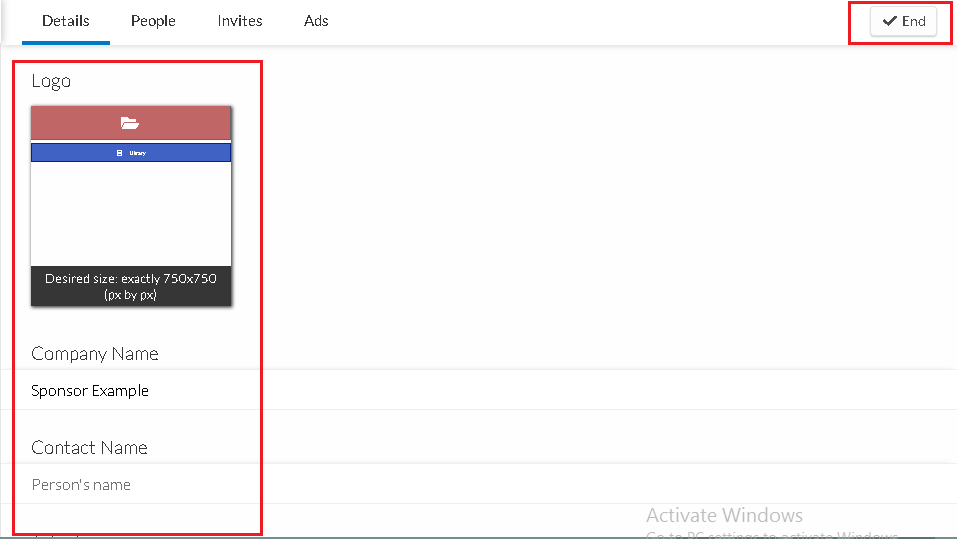 To add an image to the Sponsor, click on the Red tab with the file icon under the word Logo. You may also use the library option, which will save an image into the event's library for uses later, if an image will be used multiple times in the event's configuration to save time.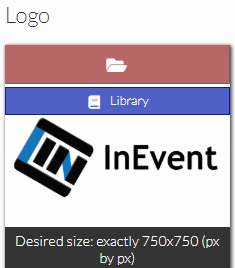 Invisible sponsors
Sponsors can also be configured to be hidden from the event. In the Image below, make sure that the VISIBLE box is unmarked.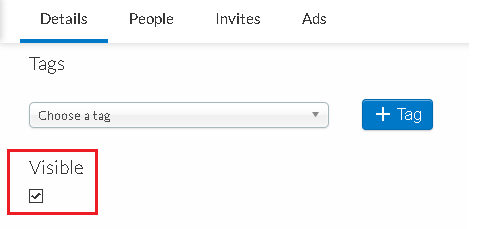 Creating Ads
Tags
Additionally, Sponsors can also have tags placed on them. In order to create see Tags
To enter a sponsor, click the Sponsor name, then click Edit. Scroll down the side window to the Tag section.

Where do I view the sponsors?
Sponsors can be viewed in both the event Website and the app. To see how to configure in the event website click here: Website
To view in the app, go to MENU > SPONSORS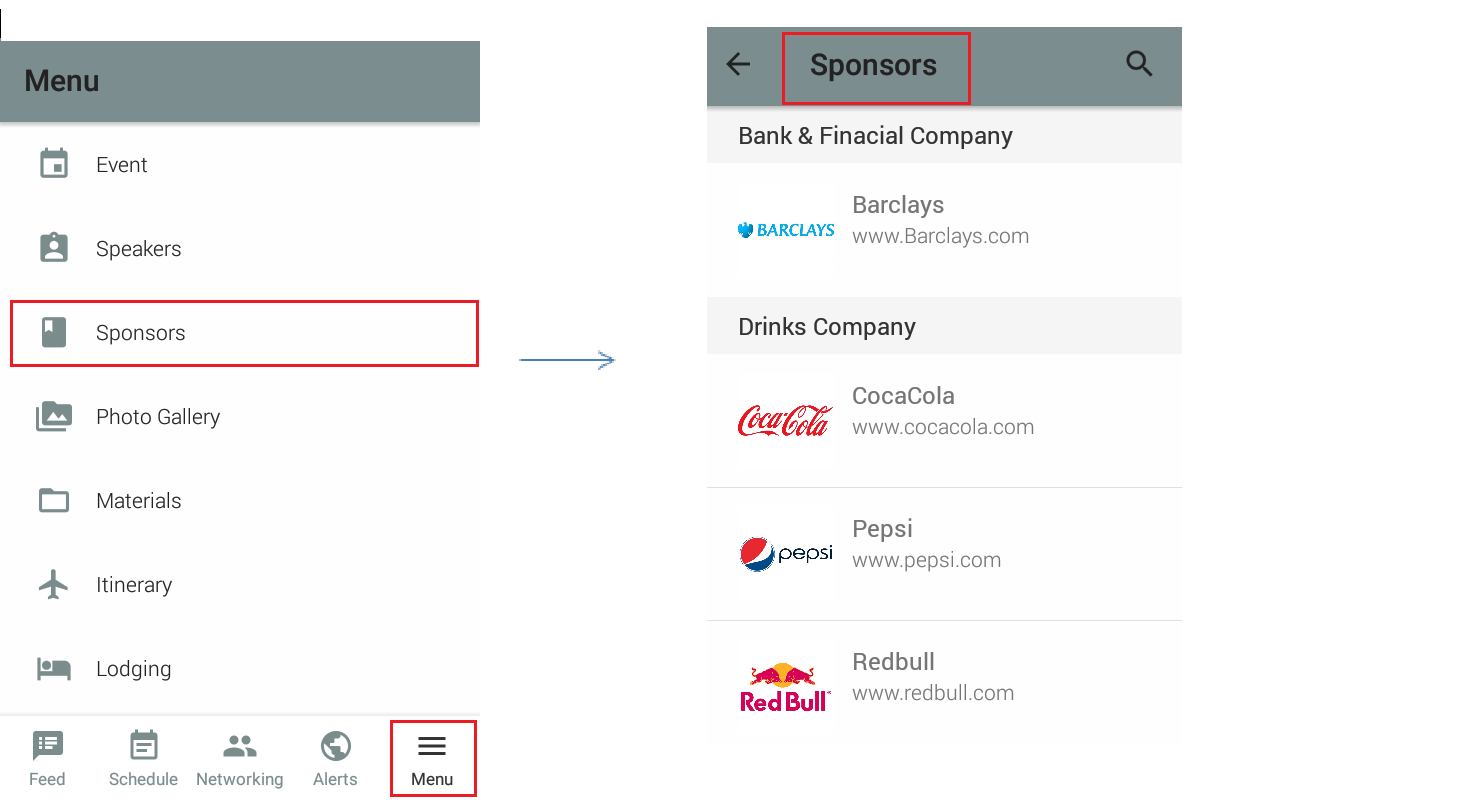 Frequently asked questions
What is the purpose of the People tab?
The people tab allows for a feature to be enabled called DATA COLLECTOR (this is an Add on feature therefore not available in most packages)
To learn more about the DATA COLLECTOR Click Here
What is the purpose of the Invite tab?
The invite tab allows for a feature to be enabled through badge printing. This feature is only available in Advanced & Full packages.
This feature allows for a push notification to be sent to a person when their invite has entered the event and printed their badge. To learn more Click Here
---
How Did We Do?
---