How to add new questions on registration form
How to add new questions
Here we can add new questions to the structure of the event registration form.
To add a new question press the + ADD QUESTION button in the top left corner.
Fill out the details of your question starting with the Question title and Question subtitle (if required)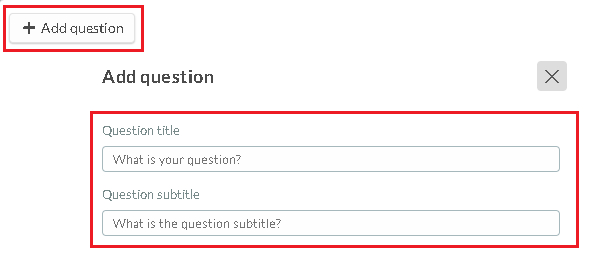 Then you can choose the 'Answer Type' from a list of options using the drop down box.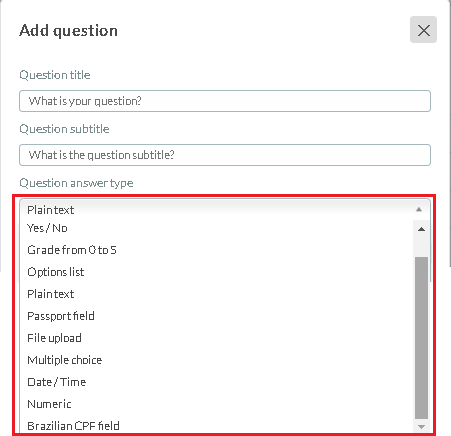 YES OR NO - The attendee must choose between YES and NO
GRADE FROM 0 TO 5 - The attendee should choose a number from 0 to 5
OPTIONS LIST - Here the organizer can set several options for the attendee to choose from. (not multiple choice) 
PLAIN TEXT - Displays a text box for the attendee to reply with a response
PASSPORT FIELD - Within the standard international passport structure, the attendee must enter the official ID
FILE UPLOAD - The attendee must attach the desired file, requested by the organizer
MULTIPLE CHOICE - Here the organizer can set several multiple choice options
DATE & TIME - Here the attendee can choose a date and time from a calendar.
NUMERIC -  The attendee can only enter numbers in this field, with a limit of 9 digits. If your type of answer requests more than 9 digits, use the asnwer type "PLAIN TEXT".
BRAZILIAN CPF FIELD - The attendee must enter their official CPF number
Adding an 'OPTION LIST' as an answer
When adding an option list as an answer, in the field page  click on EDIT then select your question. Press the bullet point icon (outlined in the image below)
Then click the blue 'ADD MULTIPLE OPTIONS' button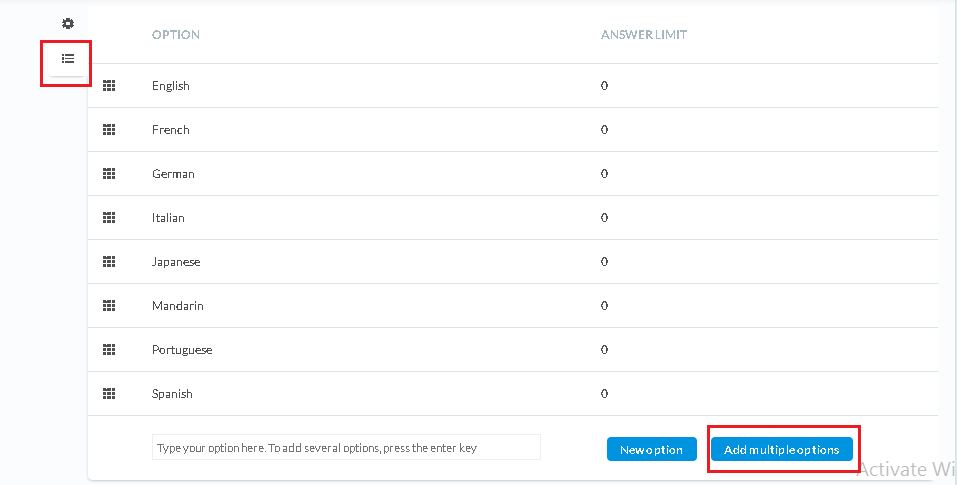 What is the 'REQUIRED' field in the subscription form settings?
The term 'Required' means that the attendee will need to answer that question to be able to advance through the registration.
To choose if a question is required or not press  the 'EDIT' button, click on a question, then tick or untick the check box next to 'Required'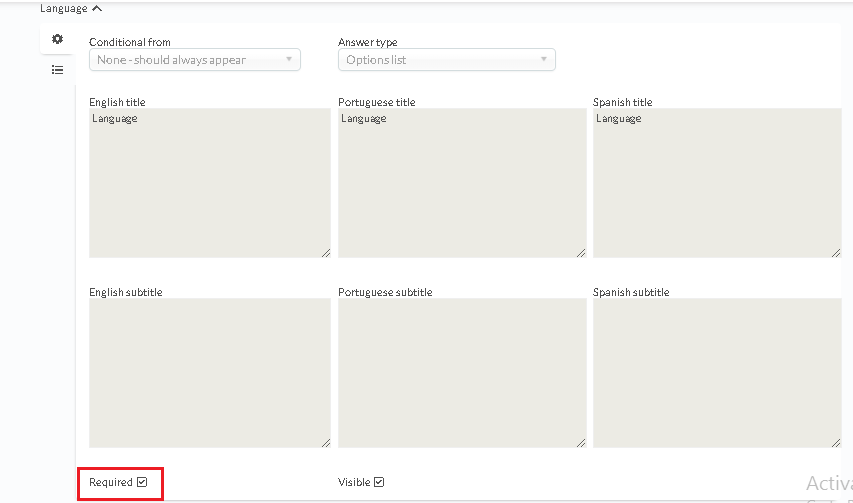 Can i rearrange the order of non default questions?
Yes, hover your mouse over the squares next to the custom question ad drag the squares up or down, to place the questions into order.

How to add a conditional question to an answer
At the inEvent platform it is possible to add a question depending on the answer that the attendee gives on the form. 
This field will only appear with the Question answer type is Yes/No or List of Options. The "Question Parent Selection" function serves as a conditional to attach a question to an answer. It is not mandatory to use this field.
For example, if an attendee answers Yes to a question, it is possible to redirect them to a specific question based on their answer. As the example below demonstrates: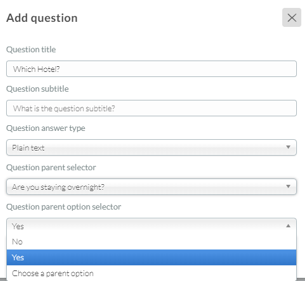 ---
How Did We Do?
---