Live dashboard
All information is compiled in real-time.

A tool to analyze ROI, take real-time measurements and post-event reports.
How to view the reports

To access your event information click 'ANALYTICS' and then select 'LIVE DASHBOARD' 
See the app accesses during the event, beacons information and activity-related questions.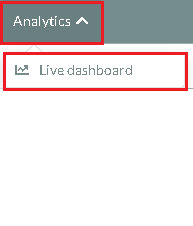 Live Dashboard

To navigate through the analytics/Reports use the menu on the left side as outlined in the image below.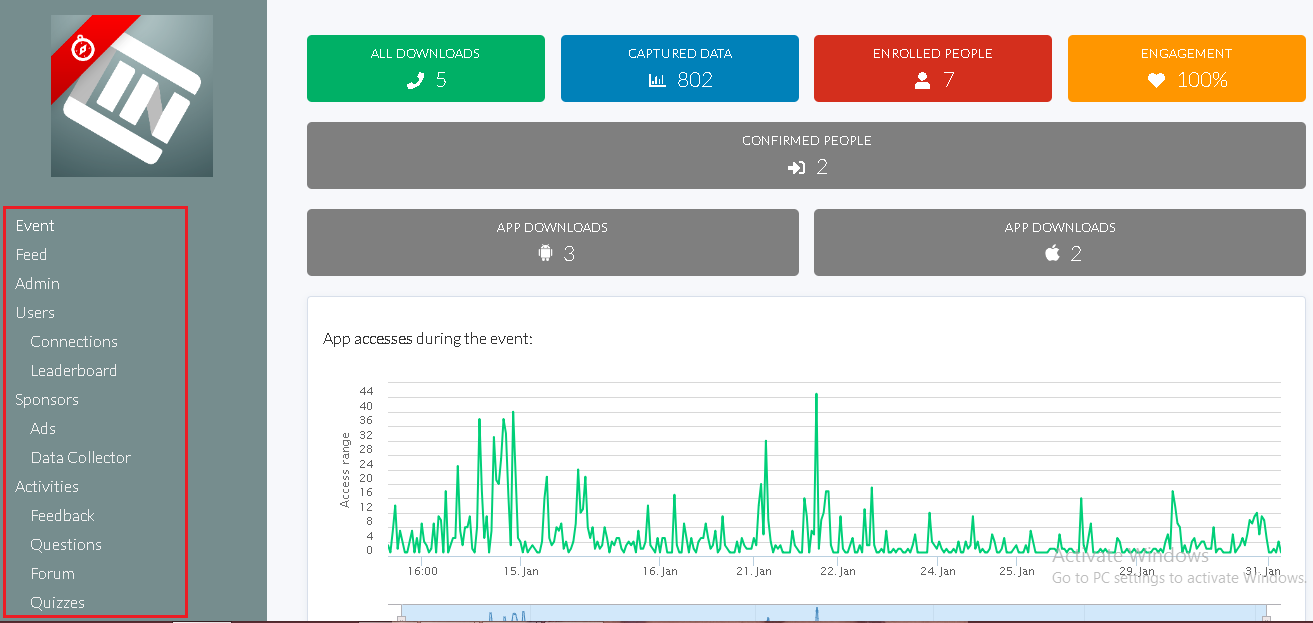 Event - Shows you an overal analytic view of your event
Feed - Shows the posts and overal engagement in the event
Admin - Shows the data from all admins and their individual ranking.
Sponsors - Shows the data collected on the sponsors - You can export the data of each sponsor by pressing 'DATA COLLECTOR' under the 'Sponsors' tab. Then using the drop down bar, choose a sponsor and then press the 'EXPORT' button.

Activities - Here you can see the overall feedback, questions, comments and quiz stats. To see the Individual activity report, click on the drop down bar and choose an activity.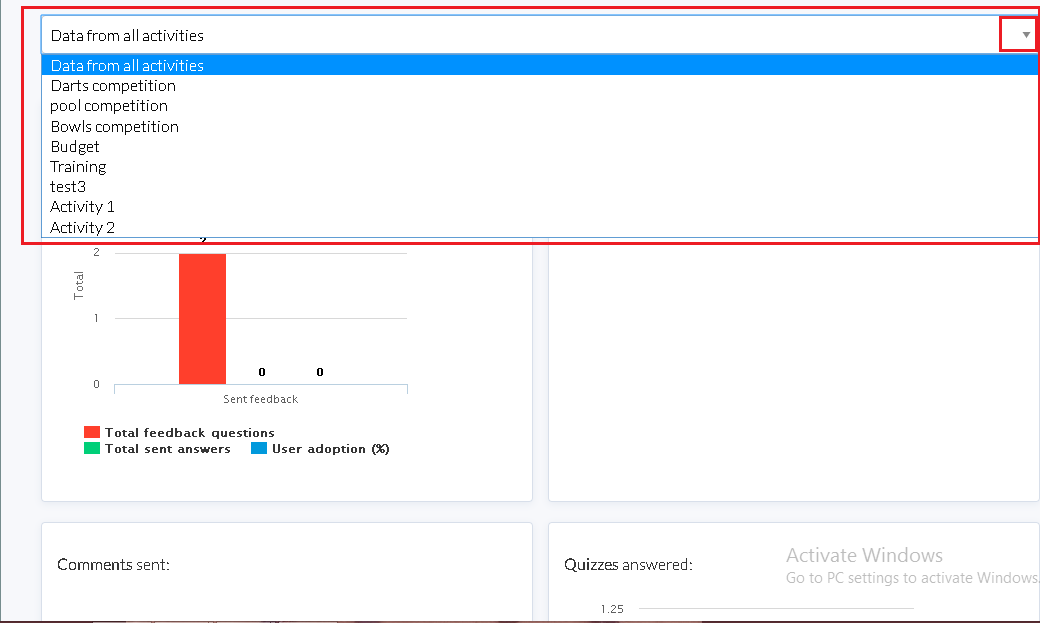 ---
How Did We Do?
---